Life in Italy is a place for all expats, Italian-Americans, travelers and Italophiles who want to read, learn about, discuss the beauty of Italian life and culture.
Just like our amazing country, Life in Italy has a long history: it all started with the idea of creating an online space to bring together a series of useful and interesting links to Italy-related websites. Then, in 2004, Paolo Nascimbeni, founder of the project, decided to change the format, making it more creative and informative. From a mere collection of links, Life in Italy became a lively and rich online database, filled with articles about the history, culture, heritage and food of the Bel Paese.
Indeed, Life in Italy has been doing just that for the past 14 years, during which many talented and creative writers left handfuls of words on what they found most alluring about the country. Fay Henson, knowledgeable voice about Tuscany and all that isTuscan, as well as author of Tuscany: a Novel, told readers about her life in Italy as an expat, bringing to us her poetic views of the country. Martha Miller spoke about Rome and her experience as a "Roman citizen," which lasted for two years and which she also turned into an interesting book, Times New Roman.
And then Teresa Cutler-Broyles, writer, businesswoman and academic, with an interest in Italian art and food and Elisa del Franco, who created a useful section about the Italian language, handy for all those who'd like to try learning it or, quite simply, need some quick and easy sentence for their next trip to the Bel Paese.
Here, you'll also find pieces by Justin Demetri and Andrea Nicosia, Damyanti and Anna De Filippo, contributors who helped Life in Italy become the very website you love and enjoy.
Our current team is small, but full of inspiration, creativity and, above all, love for Italy and all that it represents. Keep up with us, read us and you'll learn how to recognize our voices through the words and, who knows, you may end up thinking of us a bit like some of your Italian friends: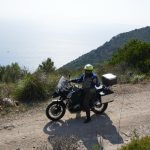 Paolo Nascimbeni is our founder and the motor behind the Life in Italy project. He grew up in Rome, Italy, and his biggest passions are motorcycles, traveling and, in general, enjoying life. About 30 years ago, he moved to the US, where he graduated from the Cornell School of Engineering in Computer Science. He created this website to give people around the world the opportunity of "living all things Italian." Beside taking care of the website and writing articles every now and then, Paolo works as a realtor and investor in real estate. He divides his time between the US, where he spends 10 months a year, and Italy, where he lives for 2.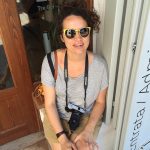 Katty Piazza, our editor and webmaster, graduated in Law, but always felt more like a nomad than a lawyer, so she abandoned the courthouse profession to follow her dreams: traveling and photography. She lived in London, but today enjoys being back in Italy, in her hometown of Arzignano, a stone's thrown away from Vicenza.
She is today Web Editor and Social Media Manager at lifeinitaly.com.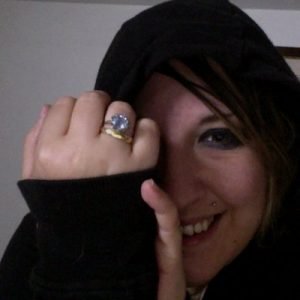 Francesca Bezzone is our resident writer. Born and bred in Piemonte, she has  lived for 15 years in Ireland, where she studied literature and history, graduating with a PhD in Classics. She loves music, the arts and literature and she's been contributing to Life in Italy since 2012. Today, she spends her time writing for a living (her dream job), singing and drawing. She lives between her beloved Piemonte and Liguria. Her favorite holidays are those spent in the US, visiting her many American friends.
Last, but certainly not least,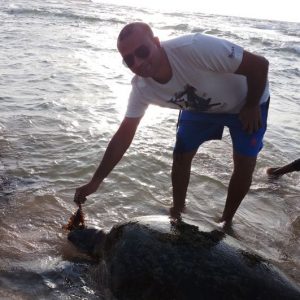 Harshana Fernando, who takes care of all our IT technical needs and helps Life in Italy being always available for its readers, is a Sri Lankan Graduate in Computer Science who has obtained BSc and MSc degrees.  He is now working as a freelancer and an IT consultant. He has been working with us since 2014 as a Web Server and AWS Administrator.
To contact us: info@lifeinitaly.com , paolo@lifeinitaly.com or katty@lifeinitaly.com .