The view of charming Manarola from the water is breathtaking. A large, jagged cliff rising up from the sea with colorful houses built into every available crevice. The second smallest of the five villages that make up Italy's popular Cinque Terre region, Manarola is a UNESCO World Heritage site located in Liguria. Take a train or boat to Manarola and discover one of the most beautiful villages in the Mediterranean.
Sights in Manarola
In recent years Manarola and the other Cinque Terre villages, have become popular tourist destinations, particularly in the summer months. Tourist attractions in the region include a famous walking trail between Manarola and Riomaggiore (called Via dell'Amore or Road of Love) and hiking trails in the hills and vineyards above the town. On the west end of the village, you will find a wild little harbor and the east side features a small church square where the townsmen meet for various activities.
Although there is no real beach in Manarola, it has some of the best deep-water swimming around. As with most of the Cinque Terre villages there are also vineyards everywhere. If you're visiting you can opt to take a walk amidst the vines, which provides great views on all sides.
Manarola also offers many options for delicious dining. While a small village, Manarola has a nice selection of pizzerie, trattorie, take away food and more. Grab a panino to eat in the village square or enjoy the fruits of local labor in a number of wineries and Cooperativa Agricolturas.
Manarola's Bright Crib: The Biggest in the World
If you have the fortune to be in Liguria in December, don't miss Manarola's Christmas Crib. Created by a retired railway worker, Mario Andreoli, every year in December the crib is illuminated on Tre Croci hill, above the village.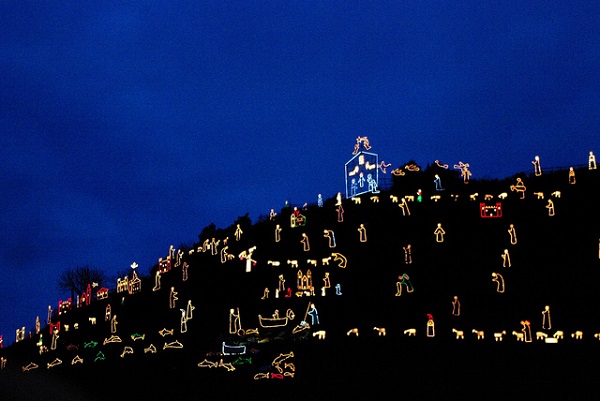 The creation consists of 300 characters fashioned out of recycled materials and is spread out over 4,000 square meters among terraces and vineyards. Andreoli's creation is illuminated by 1,500 solar bulbs. Looking at the Christmas Crib at night is a truly amazing experience.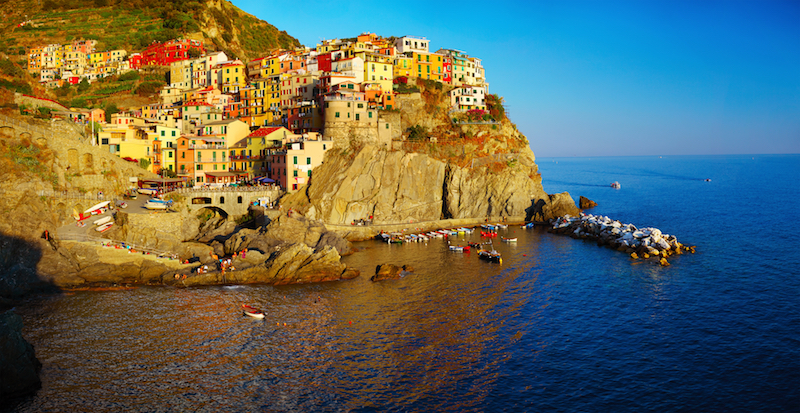 By: Anna Merulla