Let's talk about Summer and about ten Italian books perfect for the warmer months of the year.
Ideally, the Summer is a time to unwind. Of course, it's not always like that, but we're all more likely to take it easy when it's hotter than when it snows, right? And, in the end, most of us do get their yearly vacation in the Summer months, so let's leave it at that: yes, the Summer *is* a time to unwind.
Reading is the quintessence of relaxation, or so we think here at lifeinitaly, so what's better than enjoying some well-deserved rest while feeding your love and interest for all that is Italian?
We propose here ten Italian books, from novels to thrillers, from classics to historical publications, entirely made and set in Italy. Most of them have very recognizable settings: from Scerbanenco's Milan, to Montalbano's Sicily, passing through Ancient Rome, charming Naples and the 1950s Northern Italian countryside, the tales and stories of these pages will hopefully entertain you, mesmerize you and, well, make you love Italy even more.
All presented here in their English translation, these ten Italian books are easily available on Amazon, most of them also as e-books.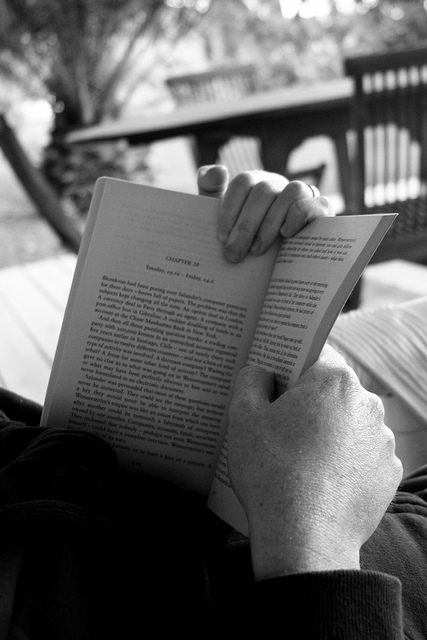 1. Andrea Camilleri, "Death in Sicily: the First Three Novels of the Inspector Montalbano Series." (La Forma dell'Acqua, 1994; Il Cane di Terracotta, 1996; Il Ladro di Merendine, 1996)
Most of you are probably familiar with über famous Inspector Montalbano: if you haven't read the books, you probably watched the tv series that aired in the US on MHz Worldview and on BBC in the UK. Camilleri's fictional's character is known for his sagacity, sense of humor and his loveable, impenitent use of dialect. " Death in Sicily
" collects the first three installments of Montalbano's saga, "The Shape of Water," originally published in 1994, "The Terracotta Dog," (1996) and "The Snack Thief" (1996). Suspense, wit and amazing settings will keep you hooked. If you like the genre, you'll be happy to know there are 15 more volumes of Montalbano's adventures translated into English. Perfect for all lovers of suspense and beautiful Sicily.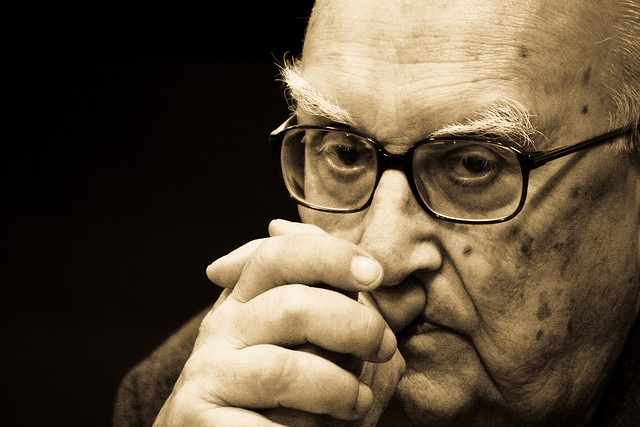 2. Niccolò Ammaniti, " I'm Not Scared
" Io non ho Paura, 2001)
One of my favorites among this ten Italian books for the Summer. The events of this short novel are set in an imaginary village of Italy's deep South, but the landscapes and traditions of Calabria and Basilicata are easily discernible within the lines. It is the story of young Michele who, while playing with his friends in the fields around his home, discovers a secret which will change his life forever. You'll read this amazing Italian literature piece, which was turned into a movie in 2003, in one sitting, thanks to his fast paced, breathtaking narrative.
t3. Giorgio Scerbanenco, "Traitors to All." (Traditori di Tutti, 1966)
A classic thriller among our ten Italian books for the Summer. " Traitors to All
" is the second volume of the Duca Lamberti's quadrilogy, penned by the unsurpassed master of Italian Noir, Giorgio Scerbanenco. Scerbanenco, born off an Italian mother and an Ukranian father in 1911, brought the seedy underbelly of 1960s Milan to life, with his charismatic characters and dry style. Duca Lamberti, antihero par excellence, cruises through Milan's murderous nights with the aplomb of the best American hard-boiled genre's detectives. His work is perfect to keep you cool and on your toes on a hot Summer night. The other books of the series are Una Venere Privata, also published in 1966, I Ragazzi del Massacro (1968) and I Milanesi Ammazzano al Sabato (1969). Unfortunately, only the first one is available in English with the title of " A Private Venus." Hopefully more of Scerbanenco large thriller production (there are other series, with different protagonists) will soon be translated into English. Finger crossed!
4. Alessandro Baricco, "Ocean Sea." (Oceano Mare, 1993)
Ocean Sea must be the most poetic among our ten Italian books for the Summer. Alessandro Baricco's second novel, published at the beginning of the 1990s, remains one of his best. With a style close to magic realism, "Ocean Sea
" 's characters all move in and around the Almayer Hotel, a small, family run pension near the sea. Surreal atmospheres and ethereal interactions, all contribute to the magical beauty of this novel, where the sea, with his taumaturgic, but also deadly power, represents the common denominator among all characters. It's the perfect read if you like the style of Gabriel García Márquez and Angela Carter. Baricco's works are widely available in traslation, including his first novel Castelli di Rabbia ("Lands of Glass"), the novella Seta ( " Silk
" ) and the theatre pièce Novecento ("Novecento: A Pianist"). The last two have been turned into successful movies.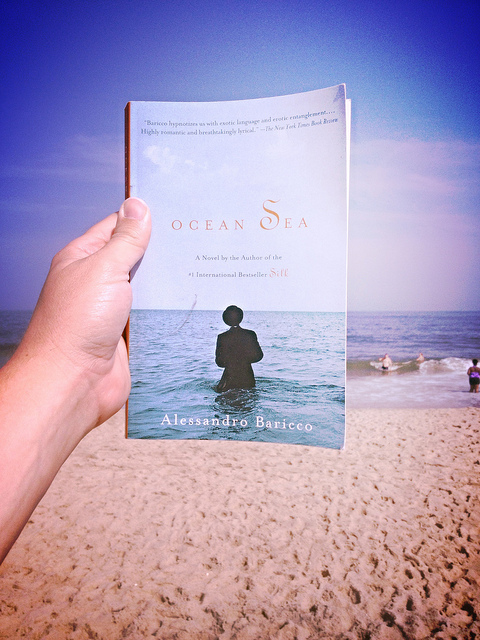 5. Erri De Luca, "The Day Before Happiness." (Il Giorno Prima della Felicità, 2009)
Neapolitan, with a more than respectable curriculum as a novelist, translator and poet, Erri De Luca is, today, one of Italy's most respected authors. De Luca's style is complex in its simplicity and characterized by his impeccable mastering of words "fixed on the page as nails in a rock," as very powerfully rendered by literature critic Michele Trecca. " The Day Before Happiness
" is set in 1950s Naples, the city beautifully seeping through De Luca's narrative: the action all revolves around an apartment complex in the old city, where don Gaetano, a wise older man, becomes friend with a young orphan. When the child, for the first time, encounters the feminine, in the form of a quick, stolen glance into a room where he spots a beautiful girl, don Gaetano is the one telling him about love, girls and life. Years later, the girl, now a woman, returns to the building: don Gaetano must team up with a today grown up orphan to, once again, face the ghost of an impossible love. A perfect read if you're into surreal atmospheres, a bit of melacholy and the city of Naples. De Luca's works have been widely translated into English, so there is more for you to read!
6. Gino Strada, "Green Parrots." (Pappagalli Verdi: Cronache di un Chirurgo di Guerra, 1999)
Strada is known especially for being the founder of Milan based international NGO Emergency, which has been active in war zones for years. Strada, who is a surgeon, created Emergency in 1994 to provide medical care to people living in dangerous areas of the world. He has himself worked in several countries torn apart by conflict, witnessing with his own eyes the horrors of war. " Green Parrots: A War Surgeon's Diary
" published in Italy in 1999 and in the English speaking world in 2004, is the story of Strada's life, of his experiences as a war surgeon and of the creation of Emergency. Not a light read but, under many points of view, an essential one.
7. Giovanni Guareschi, " The Little World of Don Camillo
." (Don Camillo, 1948)
Guareschi's Don Camillo's saga is not only a classic of Italian literature, but also of Italian cinema. All the novels – and the movies, intepreted by iconic French and Italian actors Fernandel and Gino Cervi – revolve around the adventures of Don Camillo, the parish priest of Brescello, a tiny village in the Emilian countryside, and its communist mayor, Peppone. The two, who fight continuously, hide a sincere friendship underneath a surface of good-tempered rivalry. Background to their tales is rural, post World War Two Italy: a country full of hope and eager to find and finally enjoy happiness, freedom, serenity. That of Don Camillo and Peppone was a simpler, more wholesome world, beautifully rendered by Guareschi's humourous yet poetical prose.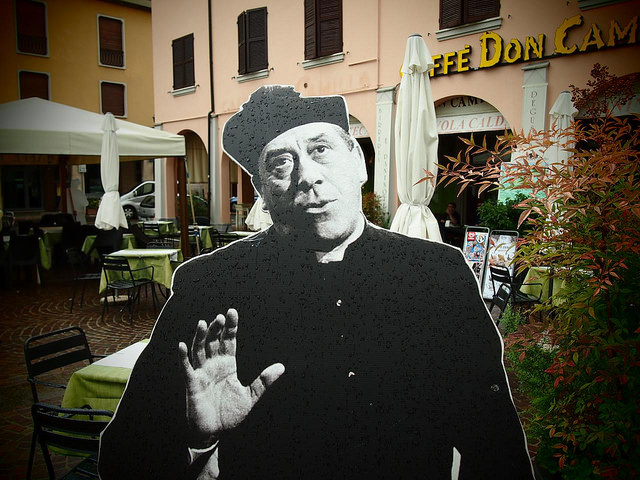 8. Paolo Giordano, "The Solitude of Prime Numbers." (La Solitudine dei Numeri Primi, 2008)
Giordano's first novel has been one of the best selling Italian books of the past decade. Set in the elegant, charming Turin (the city is never openly mentioned, but monuments, streets and specific locations are easily recognizable), " The Solitude of Prime Numbers: A Novel
" is the story of two friends, Alice and Mattia, whose lives run parallely for decades, from the times of high school to adulthood. This popular Italian novel also became a movie in 2010. Giordano's narrative follows up the line of other popular coming-of-age novels, such as 1994's Jack Frusciante è uscito dal Gruppo ("Jack Frusciante has left the Band," available in English) by Enrico Brizzi, and 1989's Due di Due ("Two out of Two," also available in translation) by Andrea de Carlo.
9. Marco Missiroli, "The Sense of an Elephant." (Il Senso dell'Elefante, 2012)
Missiroli is the product of Alessandro Baricco' s writing school, the Scuola Holden. His masterpiece, "The Sense of an Elephant
" follows its protagonist Pietro throughout his life, focusing on the importance of love in his existence. Narrative runs continuously between Pietro teenage years in Rimini and memories of his first love, Celeste, to today's Milan, where he lives with his children, its only love in adult life. Only apparently intricated, the events of "The Sense of the Elephant" eventually make full sense in the novel's final dénouement. Missiroli's style dwelves upon the details of everyday's life and is characterized by a large use of dialogues.
Alberto Angela is a well known figure of Italian tv, as he's been the face of historical documentary shows for almost two decades. Son of Piero Angela, another pioneer of culture and science on tv, Alberto is an archaeologist who loves writing. His volume on the daily life of Rome is an amazingly entertaining way to get to know the Romans up and close, without having the feeling of reading a school book. Angela's style is discoursive and direct and attention is given often to curious events and facts that keep the reader entertained and interested. Mind, though: his historical and archaeological accuracy is second to none. A great read for newcomers to the history of the Empire, but also a lovely Summer read for history buffs and historians everywhere.
Now that you have some ideas, choose your books, pack your bags and take a break, bringing Italy on holiday with you!