Umberto Boccioni is one of the most recognized Italian painters of the 20th century and his work is highly appreciated by critics. He was a "Futurist" and probably the most recognized name of the movement that, at the beginning of the 20th century, created a completely new vision of art in Italy.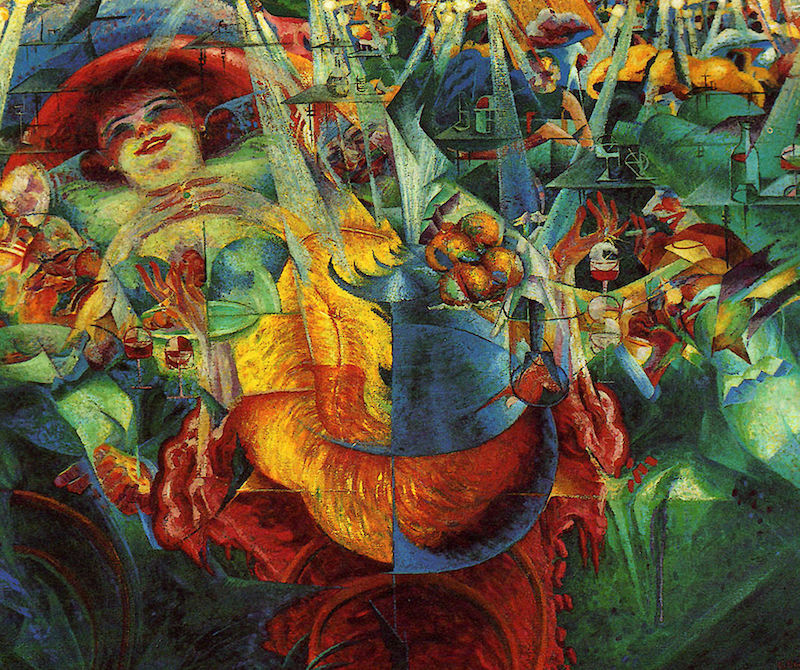 The fortune of Umberto Boccioni was with no doubts the opportunity to travel and live all over Italy since a very young age, and consequently to be exposed to other contemporary painters, all while attending some great schools. In Catania, he would actually obtain his diploma and then left the country to travel internationally to France, Russia and Germany. These experiences molded him, but also made him look down on Italy, as in his mind the mother nation of the arts had lost its inspiration and became very marginal.
However, regardless to his opinions on Italian culture, it is indeed in Milan that he finally found his natural environment and, with other painters, he initiated the Futurist Movement, at the end of the first decade of the 1900's. His intentions were to break from classical symbolism, and find new ways of communicating through art. He also paid particular attention to the idea of movement in his paintings and tried to convey real sense of it to subjects which were naturally static.
Boccioni was also a sculptor, but his work was mainly lost and not as appreciated as his paintings. He died very young, because of a banal accident. His sudden death meant he was not to witness the advent and power of Fascism, that so much was inspired aesthetically by his own work and the ideology of Futurism.