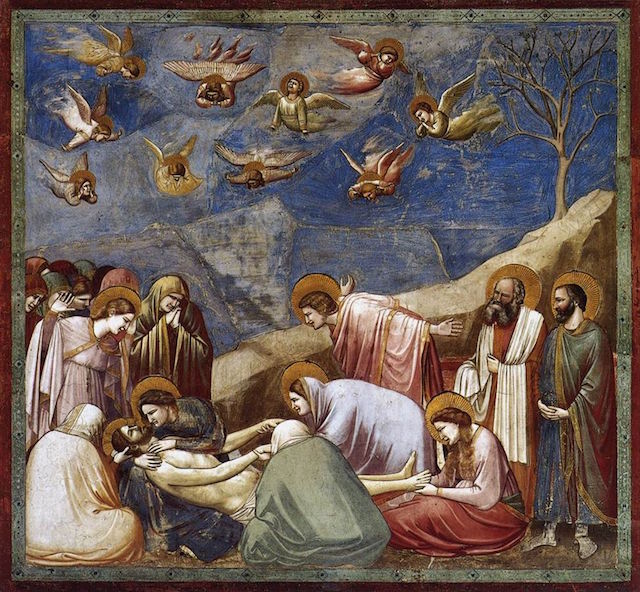 Simply one of the greatest painters in history, Giotto was able to literally bring art to a whole new dimension, introducing the concept of perspective. He is considered by many to be the first in a line of artists to contribute to the Italian Renaissance.
He was born sometime in the mid-thirteenth century, and his beginnings were promising; the famous Italian painter Cimabue found Giotto drawing a sheep on a rock with such details and hand precision that he decided to take him under his wing. Giotto traveled through Italy, mainly to Padua, Rimini, Assisi, Rome, and of course, his native Florence. Giotto rapidly gained popularity and earned good money, to the point that he was able to purchase a large site in Florence and set there his workshop. He handled orders from all over the country, making his workshop into a true factory.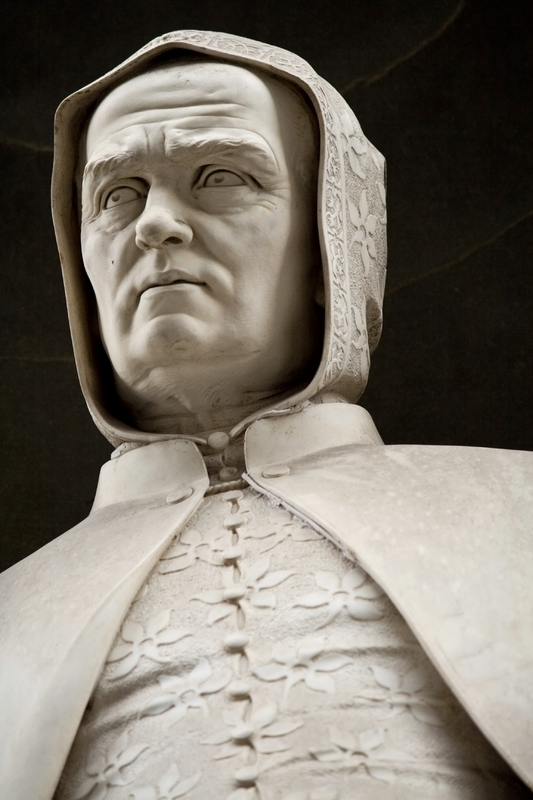 It is always difficult to list and choose the best work that artists like Giotto left behind. Let's start with the Scrovegni Chapel, located in Padua, where we can find a simple building with marvelous painting representing the Annunciation and Judgment day. However, the strength in Giotto's art is by far his eye and his ability to bring characters alive, using three-dimensional drawings and also paying attention to the decorative elements such as clothes. In these he moved art from the flat style of the previous generations to a new, more natural look, almost realistic. Giotto was surely one of the first, if not the first, to actually think about the viewers and their position in relation to his work, almost as if they were watching a film. This led him to give special attention to the representation of the face, creating a sense of reality in looks and expressions, deviating from the more classical style.
Giotto is known and celebrated for his paintings and his frescoes, but one of his most relevant masterpieces is the Florence Bell Tower, right next to the Duomo. The tower is no doubt the most prominent element in Florence's skyline that shows a modern, yet classical simplicity, a sober style easy to appreciate. Giotto never saw the completion of the tower; in fact, its top was finished differently than he originally designed. Still, the main structure and overall concept carries his signature and stands gloriously in the middle of Florence.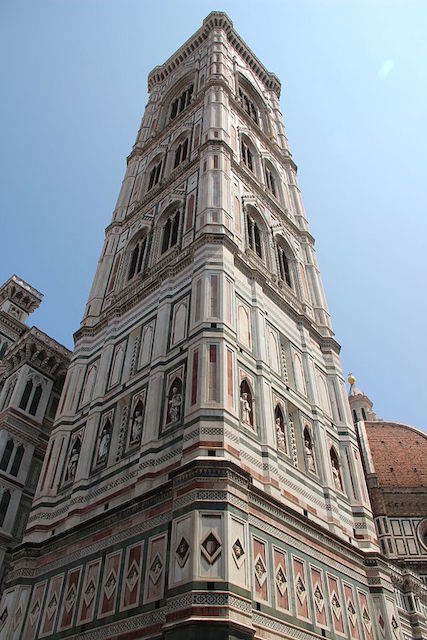 It's time now to remember the amazing frescoes in Assisi which decorate one of the most beautiful churches ever built, located in one of the most enchanting cities in the world.
Many historians actually claim Giotto was not the mind behind them, and this follows a long series of controversies that surrounds Giotto's life.
You see, there are very few records and proof of actual facts related to his existence, nor have we a clear understanding of where he was born. After his 1337 death no one could prove where he was buried. Another element of mystery is his actual physical appearance. He is described as ugly and very short but no images exist to prove or disprove this. Furthermore, even his relations with Cimabue are challenged as not being as strong as reported and in fact they likely were at odds as Giotto was credited with many works that were probably done by Cimabue himself.
Despite the controversy, we should think of the purpose of art itself: we should appreciate what we have and benefit from it as we view these treasures of humanity, regardless of the identity of their authors. What we know for sure is that Giotto revolutionized art, just like Dante revolutionized literature and Mozart music a few centuries later.