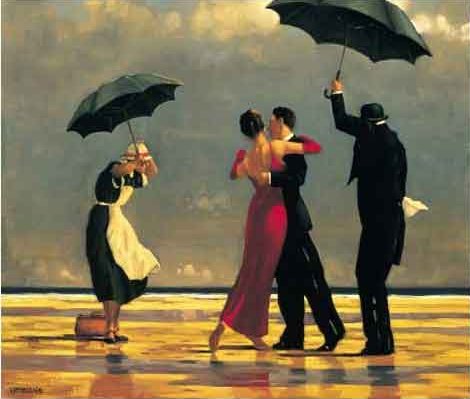 Jack Vettriano (born 1951) is a remarkably inspired and accomplished contemporary artist of Italian and Scottish descent. Vettriano is known for his gentle touch and somehow surreal, but elegant use of color and the overall ambience in his work.
Although Vettriano did not have an artistic background, he began painting in his spare time and with dedication and talent made his hobby into a career. The artist's original work is highly priced, and the reproductions of it generate a steady and solid income through royalties, a modern cash revenue that his classical fellow painters didn't have the luxury of benefiting from. Vettriano's original work averages between $500,000 and $1,000,000, and the artist also works on commission and has created works for some of the world's most notable personalities.
Vettriano's work has a timelessness allure, that mixes perfectly modernity and past and makes his painting both extraordinary and fascinating.
The artist keeps his eye on modern times as well, depictions of which are found in his famous work inspired by the Formula One universe. This type of subject matter drew even more attention to Vettriano's work. As Vettriano's reputation grew, many more celebrities and art lovers began asking for his work, not only because of his talent and as a sign of prestige, but also because of Vettriano's reliability for delivering a beautiful, quality final product.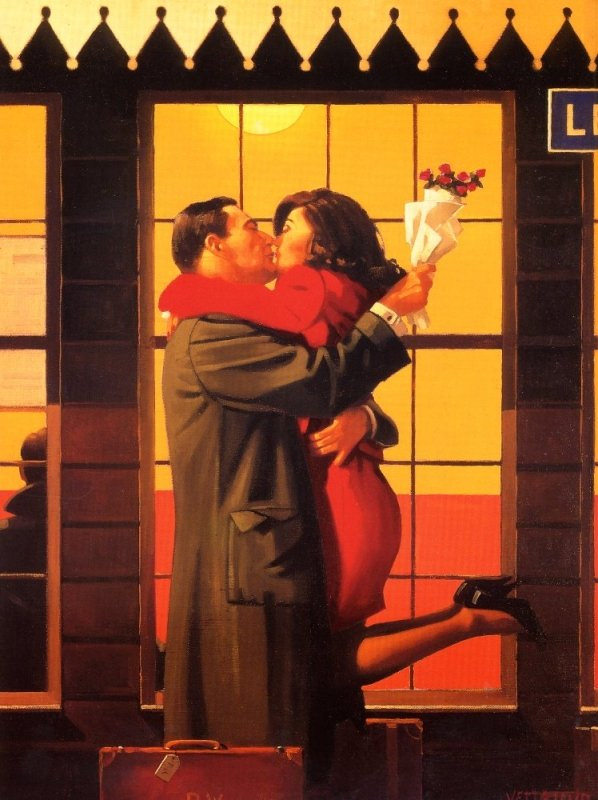 Jack Vettriano is a largely self taught artist who, growing up, didn't have access to much extra money. For this reason the artist pays particular attention to charity and those in need, especially young students seeking scholarships. The artist also participates in charity auctions by donating his paintings, a very nice gesture that helps raising significant amounts of money. Of course, Vettriano also benefits from the potential sales of the prints, but the beauty of his gestures is that he can combine working with helping, something other artists may also want to consider.