Doing business in Italy can be a complicated affair. Italian bureaucracy is notorious for its convoluted Byzantinisms, and many things are not self-evident. At the very least, you'll have mountains of documents and forms to compile, taxes to pay and offices to visit: and that's even before starting your activity.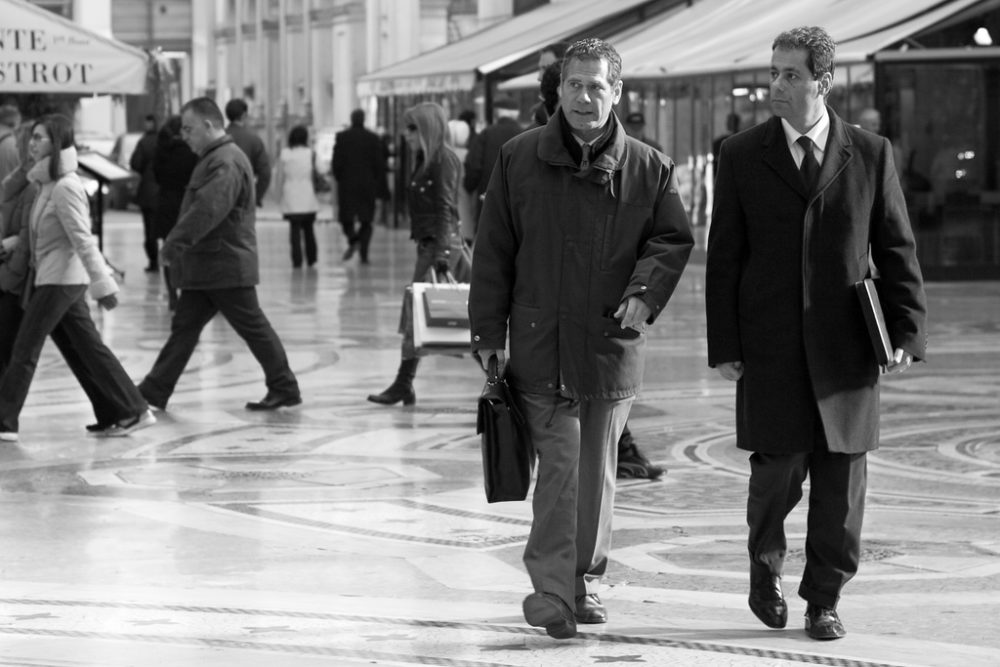 Businessmen in Milan
Once you are up and running, you'll have to deal with the typical Italian way of conducting business, which means you need to know how to entertain business conversations proficiently over dinner, how to dress properly to conduct business with success, and become familiar with a plethora of unwritten rules that are absolutely essential to achieve the best in a professional context.
In this section, we'll help you understand the basics through a series of articles. Notice that for proper legal and accounting advice you should seek the advice of a professional.
Before you can start a business in Italy, you must decide what kind of structure your business will have. There are different kinds of business organizations available in the country, each of them has a series of specific procedures that have to be followed before starting operations. We'll review them in order to help you in choosing the one best suited to meet your economic and fiscal requirements.
If you already manage an activity outside Italy, you may opt to open a secondary establishment in Italy.
If you don't own a business activity outside Italy, or don't want to open a secondary establishment in Italy and want to start a new company, you can choose the kind of structure best suited to fulfill your requirements.
Whatever the business organization you choose, you will need a Codice Fiscale (individual taxpayer number) and a "Partita IVA" (VAT tax number) both released by an "Agenzia delle Entrate" (Tax Office) (http://www.agenziaentrate.gov.it) and will have to register with the Business Register through the "Camera di Commercio"  (Italy's Chamber of Commerce) (http://www.assocamerestero.it/). Entrepreneurs who wish to set up a business in Italy must employ the services of a notary to formalize the setting up procedures.
Let's be honest here: procedures  to launch a business activity in Italy are difficult and our articles only aim at giving you an overview of what you need to do, but the help of a professional is essential in all cases:  ask a chartered accountant to help you throughout the process to make sure you cover all the bases.