Crowdfunding has become a favored way to gather money for artistic projects, charity and pretty much anything one can think of.
The way it works is simple, as the majority of you probably knows: you make your project public on one of the many crowdfunding platforms around, explaining in detail how you are planning to work, and set a goal sum to reach. If your idea is worthy and you manage to make enough publicity to raise interest around it, people can donate money towards it, in amount usually going from a few dollars to hundreds.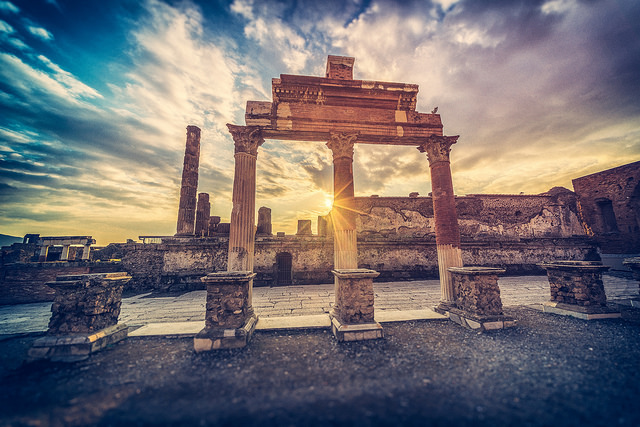 On the 20th of October, LoveItaly! was presented at the Associazione della Stampa Estera (The Foreign Press association), in Rome. LoveItaly! aims at saving, through the help of every one of us, all those treasures of Italy's art patrimony currently left in danger or neglect. A great opportunity for everyone to contribute towards the protection of something, art, that belongs to all and is essential part of our heritage, culture and history.
What is LoveItaly! ?
As its founders say on its homepage, LoveItaly! is a non-profit organization aiming at "promoting and valorizing Italy's cultural patrimony." The association is the first of its kind and places a particular accent on the restoration and maintainance of works of art and archaeological sites.
LoveItaly!'s adventure began when LVenture Group, a company specialized in digital startups investments, joined forces with a group of international coordinators specialized in the field and a number of experts, all interested in preserving the beauty of Italian art alive. Every project sustained and funded by LoveItaly! will be supervised by the Sovrintendenza dei Beni Culturali and by the relevant local authorities, including dioceses, universities and fine arts academies.
LoveItaly! chose crowdfunding as its favored working platform, as it is considered the "most powerful and innovative instrument to get in touch with as many communities as possible, both locally and internationally." Crowdfunding, along with a wise use of social networks, can deliver LoveItaly!'s message to a huge amount of people, and make them more sensitive to the topic of safeguarding and preserving Italian art. The association will also coordinate the efforts of all entities and individuals involved in its projects, with the aim of streamlining the process and making it more efficient.
LoveItaly!: how it works
As we said, the creation of LoveItaly! has been largely supported by LVenture: the group donated technology and means of communication to incentivate the project, as well as a sum of money to kick start the fundrising. The idea is to rise money for specific projects and to invest whichever amount is reached into them, even if only a part of the full restoration can be achieved. The essentiality of social media in the development and diffusion of LoveItaly! is enormous, as it is especially through them that word about the fundrising has passed from one person to another. The hashtag #BEpArtofHistory has been leading the initiative on Twitter and Facebook. Of course, an official webpage has been created, too. (You will find links to all of them below)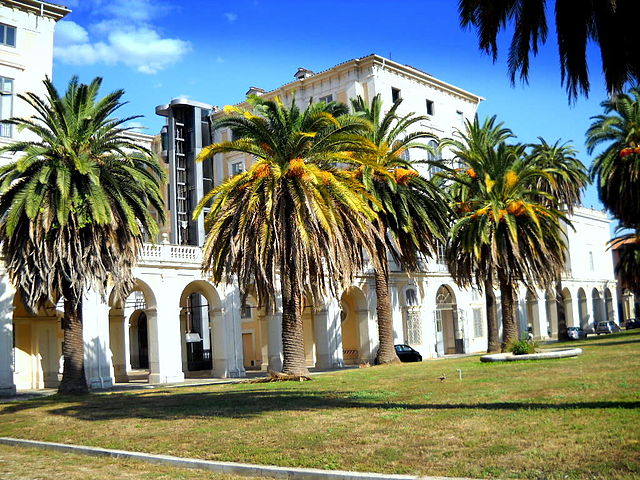 So, how does the LoveItaly! crowdfunding work? Well, it is really simple. You only need to go to the LoveItaly! official webpage, choose the project you would like to support and donate any amount of money, starting from as little as 2 euro (just above 2 USD). "Crowdfunding is an important instrument because it creates a relationship between people and the monument: one feels truly engaged and as it really participates directly to its safeguarding," declared Fabio Galeandro, head archaeologist at the Soprintendenza Speciale Pompei, in an interview given to the Huffington Post Italia. Galeandro's point is very important: it is essential to make people more interested and more attached to Italy's cultural patrimony in its entirety and not only to over popular landmarks such as the Colesseum and the Fontana di Trevi. By helping restoring a less known piece or site, people are bound to get more in contact with that immense reality Italian art is in a more thorough form.
We need to make our art and archaeological patrimony better known: because there is more to Italy then the Duomo di Milano or Piazza San Marco. There is much, much more.
The Supported Projects so Far
LoveItaly! has started working on two projects: the first involves the full restoration of Cubicle no. 3 in the "Villa del Centauro" in Pompeii: this is the most important example of a Pompeian era's bedroom still extant. The second aims at fixing a 2nd century AD sarcophagus, the Tiaso Marino, located in palazzo Corsini alla Lungara, see of the Accademia dei Lincei, in Rome. The two operations together will cost about 40 thousand euro (around 43 thousand USD).
As said, you can donate on the LoveItaly! webpage,and find out how things are going following the hashtag #BEpArtofHistory on Twitter or checking out the LoveItaly! Facebook page.