Oriana Fallaci had made of the US her second home and her attachement to the States was visceral.
When 9/11 happened, Fallaci described vividly her feelings and emotions while witnessing the tragedy from the windows of her NY city apartment: the feelings of a person watching her own home being violated. I mention this because Fallaci was a woman of deep, tumultous yet crystalline feelings, who loved her country, Italy, profoundly and at times with rage, but never without passion and honesty. But she also loved her adopted home, the US,  of a beautiful love.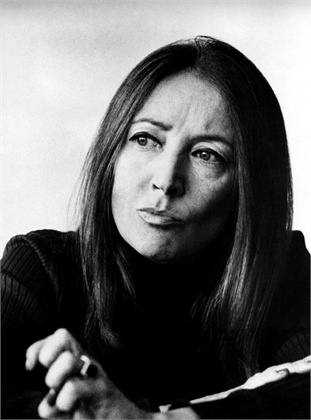 Italy remained her motherland and the place she eventually decided to die in, in 2006. Yet, her attachement to the States was mirrored in a great deal of her later works: controversial pieces, to many un- p.c., yet showing a sense of belonging to a nation that comes only from something profound.
I say this to introduce Fallaci as an Italian author and journalist, but also as a cultural and literary patrimony that belongs to the US, too. As fervently as she loved Italy, she truly and deeply cherished America.
Her life and works
Oriana Fallaci  was born in Florence in June 29th,1929. Daughter of Edoardo Fallaci, a member of the Italian Resistenza against Nazi-Fascism during the Second World War, she joined the movement alongside her father as a teenager. Being a young girl, she was chiefly used as an informant and to deliver messages and weapons between "partigiani." An extremely dangerous duty, which gained  her an official State recognition ("attestato al valore").
Strength and fearlessness, traits showed by Fallaci during the war, remained with her throughout her life and working career. She'd say of herself, later in life "I'm a soldier, I've been since I was a young girl, when I followed into the path of my anti-fascist family and became a "partigiano," a soldier." In 1946, she begins her collaboration with Il Mattino dell'Italia Centrale. It had been her uncle, Bruno Fallaci, a journalist himself, to suggest she pursued a writing career, as Oriana had, since childhood, demonstrated a predilection for the written word.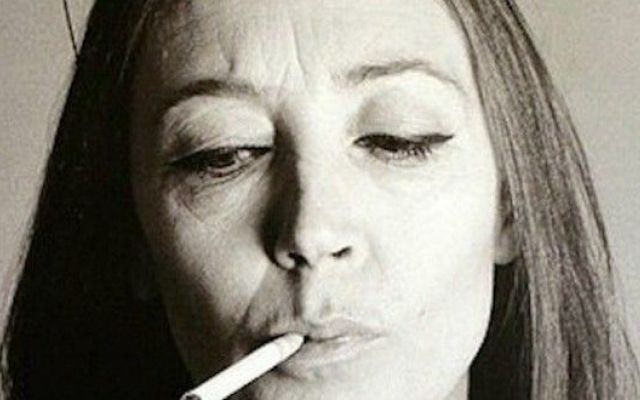 Throughout the 1950s, she collaborates with Epoca as well as L'Europeo, well known Italian current affair magazines. These are also the years of her first trips to New York, the city that was to become her second, beloved home.  In the 1960s her journalistic career focuses more and more on current affairs and she becomes a war correspondent. She reported  directly on the Vietnam war, as well as other conflicts of the time. Her Vietnam experience became a book, Niente e così sia, published in 1969. In those years she also reported on the assassination of Martin Luther King, the Moon landing, the carnage of Tlatelolco in Mexico. Beside her recollections of the Vietnam front, published in 1969, Fallaci enjoyed enormous success also in 1961, with her first best seller Il Sesso Inutile, a reportage on the condition of women in the East and in 1962, when her first novel, Penelope alla Guerra, entirely set in New York, is published.
Fallaci's journalistic cred rises even more in the1970s, when she establishes herself as a political interviewer. She participated, in 1975, to the investigation on one of Italy's best known mysteries, the death of Pier Paolo Pasolini, a friend of hers. Probably, her most famous interview remains that with the Ayatollah Khomeini, in 1979, during which Fallaci removed the chador she had been forced to wear as a sign of defiant independence in the face of the Islamic-based regime Khomeini had implemented in once-free Iran. These are also the years of some of her best known works, Lettera a un Bambino mai Nato, an autobiographical work, and  Un Uomo, again based on Fallaci's own life, specifically on the figure of her Greek partner Alexandros Panagulis.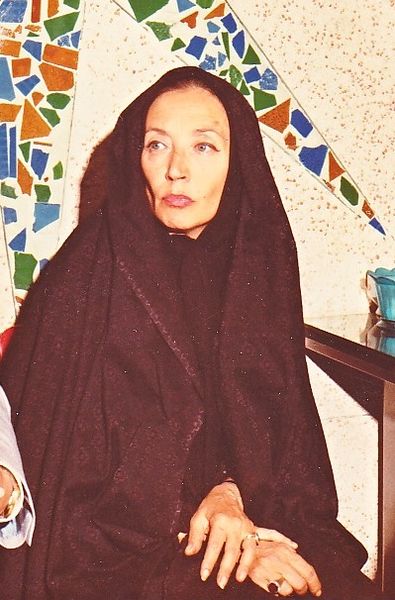 The '80s is the decade of her consacration as an internationally respected author, marked by her collaborations with several publications including Life, The New York Times Magazine, Stern, Il Corriere della Sera, Le Nouvel Observateur and The Washington Post. In the 1990s, Fallaci retires to semi-private life in the East side of New York, from which she continues working. She had been writing a novel (which was to be published postumous in 2008), the creation of which was interrupted after the events of 9/11. Since then, Fallaci maintained a strong, often criticized position against Islam and against the attitude of certain people of the West, guilty of denying their heritage, culture and morals in name of an integration she considered difficult to reach. Her thoughts on the subject, as well as feminism, politics and ethical issues, are contained in the last three works published before her death, La Rabbia e L'orgoglio, La Forza della Ragione and Oriana Fallaci Intervista sé Stessa. 
Fallaci discovers to have lung cancer in the late 1990s, but continues working until her death, in 2006. In spite of having always considered herself a "Christian-Atheist," that is, an atheist who accepted and embraced the fact her culture, western culture, was based on solid Judeo-Christian roots, she was nevertheless very closed to prominent figures of the Catholic Church, including Monsignor Rino Fisichella  and Joseph Ratzinger, Pope Benedict XVI, whom she profoundly respected. She, in fact, left most of her library, as well as various objects related to her work as a war correspondent, to the Pontificia Università Lateranense, of which Monsignor Fisichella was president in 2006.
Her words
"There are moments, in one's life, when remaining silent is a crime and speaking up becomes a duty. A civic duty, a moral challenge, a categorical imperative which we cannot ignore"
"Life consists of four aspects: loving, suffering, fighting and winning. Whoever loves, suffers; whoever suffers, fights; whoever fights, wins. Love much, suffer little, fight a lot, win always."
"If you stayed, I'd have said I was sorry. Or that I needed help. But you were nowhere near me. It's incredible how people are never around when you need them. You spend days, months, years with someone without really having anything to say to them and then, when you do, they're no longer there. And you're truly alone."
"We don't do our duty expecting a thank you… we do it to honor a principle, for ourselves, for our own dignity."​
"There are moments, in life and in history, when being afraid is not an option."
"Just as driftwood, unable to resist a river's strength and uncapable to know whether water'll cast it on the river banks or lead it to the sea, I left your life that Fall. My fight against love, against cancer, was lost."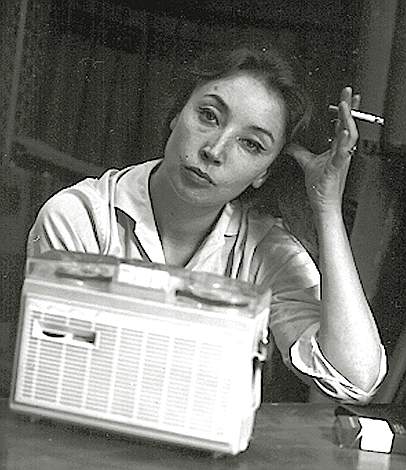 What to read
All of Fallaci's works are avaible in English translation and can be found on Amazon. Among her best sellers, A Man, dedicated to the figure of her lover and political activist Alexandros Panagulis; Interviews with History and Conversations with Power,  dedicated to her work as a political interviewer; Inshallah, her novel set in Beirut during the early 1980s war; The Rage and the Pride, one of her last works, highly controversial, where Fallaci opens up about the evil she sees behind Islamic extremism.