March 8 – Women's Day
The 8th of March is International Women's Day and Italian men are going to celebrate it with the traditional gift of yellow mimosas to Italy's lovely women.
This civil holiday was born as a political event, and over the course of years blended into the culture of many countries, to the point that in some celebrations, the day lost its political flavor, and became simply an occasion for men to express their love to the women around them.
To many, Women's Day  is remembered in honor of March 8, 1857 when a strike by garment workers in New York led to the formation of the first women's union in the United States. Sixty years later, Russian women led a strike calling for "bread and peace" during the twin horrors of World War I and the Russian Revolution. In 1945 the Union of Italian Women declared that this special date, March the 8th, should be set aside to celebrate womanhood across the country.
Italians are fond of this celebration, even if some criticize it as being an excuse used by men to make up for a year long of neglect toward their partners. It is also criticized for being more and more of a commercial and marketing initiative, with its civil and political meaning pushed every year further in the background. Feminists movements also criticize how some women celebrate this holiday, by having wild women-only nights, going to male stripper shows and so on. Basically, they celebrate women's day by behaving as men for a night.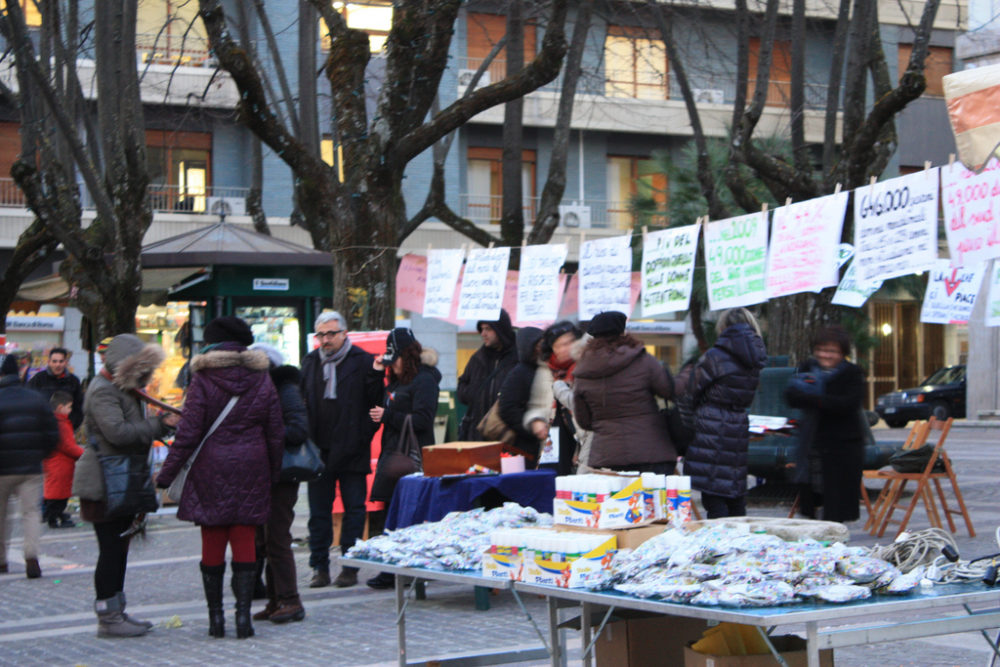 While it is true that men should show their love and care every day of the year, we Italians appreciate having a special day reserved for our women. Women in Italy don't need a special day to go out and celebrate in a women-only night, but they live this particular night with enthusiasm.
What does happen in Italy on the 8th of March, then? The symbol of the day is the yellow mimosa and expression of female solidarity. The origin of the custom is lost, but it is said to have started in Rome after World War II. Men began giving the mimosa to their partners, friends, co-workers, and family give to their significant others, colleagues, mothers and sisters blossoming branches of this tree. Scent of mimosas fills the air and reminds to every one not only the meaning of this day, but also that spring is nearing. Everybody tries his best to be extra gentle and caring with all women. Today, it has evolved and now women also give mimosa to each other.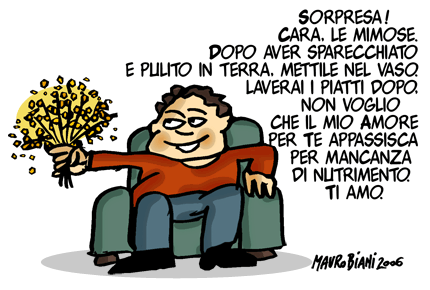 While men show all their love for women, society as a whole remembers the importance of women, their important contribute to the betterment of our society and their sacrifices, celebrates their achievements. Cultural demonstrations and political rallies remember to all of us all fights women had to endure for their rights and what is till left to do in order to have every member of society, male or female, treated in perfect equal way.
By Andrea Nicosia and Justin Demetri