Last Updated on November 2, 2018 by Admin
We all like taking care of ourselves and the time we spend taking care of our bodies has become a way to relax and destress the mind, too. The amount of products available for personal care is endless, but today we're becoming more and more aware of how important it is to keep harmful substances away from our skin.
A way to diminish risks related to the use of harsh body care products is to make our own at home, using all natural ingredients. Read on and give it a go!
Your smile will thank you!
We usually don't give a second thought as to why we need to brush our teeth in between meals – we cannot let the sugars from desserts and candies upset our teeth.
We need to remember to care for our teeth and more importantly, for the gums that hold them in place. Industrial toothpastes are based on Sodium Lauryl Sulfate, and other synthetic ingredients, which are not particularly good for our health. However, we rarely question what the commercials are showing, or what is in the products we are using.
Ever wondered what Sodium Lauryl Sulfate really is? Sodium Lauryl Sulfate (SLS) is a cheap and harsh detergent used in shampoos and liquid soaps for its foam-building properties. Often derived from petroleum, it is disguised in pseudo-natural products with the phrase "derived from coconut." It causes dandruff, eye irritation, skin rashes and other allergic reactions. Toothpastes often also contain synthetic sugars used to enhance their flavor: but why would we need to brush our teeth with a product containing sugar – when it's the sugar we are trying to brush away?
Good news! You may make your own tooth powder and mouthwash, and here is how!
A Truly Natural Tooth Powder
1\2 cup (60g) of fine sea salt

1\2 cup (150g) of bicarbonate of soda
8 drops of peppermint essential oil (100% pure)
5 drops of lemon essential oil
2 drops of myrrh
In a bowl blend the sea salt and the soda. Add the essential oils slowly – one drop at the time – then mix to prevent clumping. Keep in separate jars, each one for each member of the family
Mouthwashes
Industrial mouthwashes are even more toxic than the toothpastes we brush our teeth with. And it's quite frightful to think about the amounts ingested by little children who enjoyably swallow it.
The food colorings in mouthwashes alone are suspected to cause a variety of cancers. Why buy them when it's so simple and inexpensive (and reassuring) to make them yourself – in your spare time. It could be project day – one day a week – and you could have the kids make products with you – and use them, most of all. Industrial monsters have zapped the word natural and mutated its meaning.
What happened to the old fashioned way of making your own? Creating things together in the house not only brings people together, but it also arouses joy – the joy of making and the joy of self-appreciation. Knowing what you are using is good for you – and now that you've made it with your own hands, it makes you feel a part of it, which you are!
Peppermint & Myrrh Mouthwash
This myrrh mouthwash is designed to heal your mouth of sores, ulcers and gum problems – and assists in sweetening the breath. Myrrh has healing properties, and can be effective only if blended in with other truly natural ingredients (blending delicate herbal oils with synthetic or chemical ingredients only kills the plant's delicate healing essence). So, don't be deceived when you see products containing mint, chamomile or even sage. By the time they add the rest of the ingredients the plants have long lost any healing powers they had once possessed.
Myrrh Mouthwash
1\3 cup (80ml) cider vinegar
4 tsp brandy
1 tsp glycerine
10 drops of peppermint essential oil
10 drops of lemon essential oil
5 drops of myrrh essential oil
Pour the ingredients into a 3 1\2 fl oz (100ml) glass bottle and let stand for 4 days shaking occasionally. Strain. Label and store in a dark cool place.
When you want to use it, shake well, add between 1 tsp-1/2 cup of warm water to it and use!
Peppermint Mouthwash
2 cups sherry (500ml)
1 tsp of finely chopped spearmint
1 tsp of finely chopped peppermint
1 tsp of finely chopped lemon thyme
1 tsp chopped sage
4 cloves, smashed
1 tsp ground cinnamon
15 drops of peppermint essential oil
5 drops of lemon essential oil
Measure out the sherry – pour into a clean glass bottle, then add all the herbs, oils and spices. Cork or screw top on, and store in cool dark place for 2 weeks. After this time, strain, filter and pour back into the original bottle. As for the myrrh mouthwash, you only need to add between 1 tsp and 1/2 cup of warm water before using and voilà! You are ready to rinse your mouth with a very tasty homemade mouthwash.
Your Mouth and Your Lips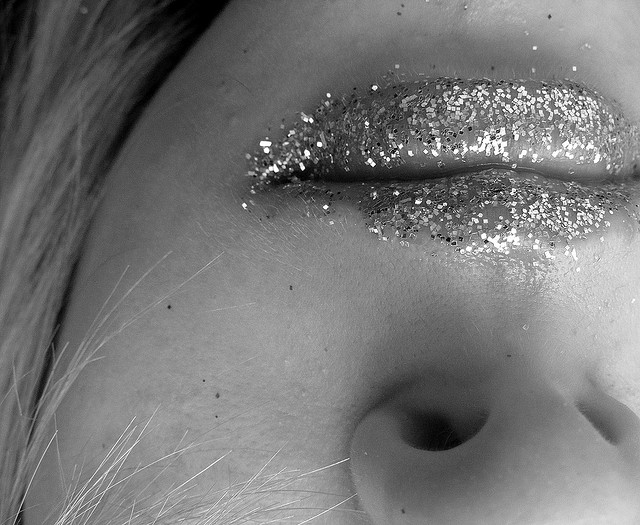 Your lips need natural moisturizers, or lip ointments – buy salves with no added synthetic colors, no harsh chemical ingredients, and no toxic fragrances.
The lips' skin is much thinner and drier (like the skin on your neck and hands) than the skin on the rest of the face, and a homemade lip salve will soften and save it from painful cracking and splitting. A regular intake of pure water too, will help your lips from shrivelling up.
Here is a recipe for a lip balm or healing ointment:
1\2 oz (15g) of beeswax
1\2 oz (15g) of cocoa or olive butter
1 Tbsp (15ml) of infused calendula oil
1 Tbsp (15 ml) of castor oil
1 Tbsp of jojoba or rice bran oil
6 drops of vitamin E oil
4-6 drops of peppermint, orange or mandarin essential oil
This recipe will make three 1\2 oz (20g) jars
Cut or grate the beeswax into very tiny pieces and melt in a small container standing in hot water on the stove. Add the grated cocoa butter and melt, paying attention not to over heat the mixture. Add the calendula, the castor and jojoba or rice bran oils slowly, stopping if the waxes begin to harden and restarting when they begin to melt again. Remove from heat and add the vitamin E when the outside of the container is just above body temperature and while the mixture is still liquid. Test for firmness and softness and, if more beeswax is needed, melt it in a separate container. Once melted, add the ready salve to it, heating gently until they are all blended together; do not overheat.
If more oil is needed heat separately until it is slightly hotter than the salve, then slowly and thoroughly incorporate within the salve itself. Pour quickly into little glass pots and cover with lids.
Your Neck
The neck is the first thing that goes! It's the first sign that gives your age away, so take good care of the skin on it. The skin on our necks is much dryer than our faces, just like the hands, since there are no oil producing glands in these areas. In this case, we need to pay more attention to these places so that they do not prematurely wrinkle. This cream should be used twice daily to soften the skin and smooth those lines that have already appeared. If you think it's an expensive investment, just add up all the money spent on beauty creams that don't even have the ability to help heal your skin.
A Rich Neck Cream
2-250 IU Vitamin E capsules
2 tsp jojoba oil
1 tsp avocado oil
1 tsp wheat germ oil
1\2 tsp of evening primrose oil
5 drops of carrot seed essential oil
5 drops of lavender essential oil
5 drops of palmarosa essential oil
5 drops of rosewood essential oil
Puncture the vitamin E capsules and mix with the other ingredients in a dark glass bottle. Leave for a few days to synergize. Shake well before using. Wet throat and gently massage a few drops of oil in a simple neck paste with ingredients you may have: water, kaolin clay mixed to a paste and add a drop or two of lavender essential oil.
Hands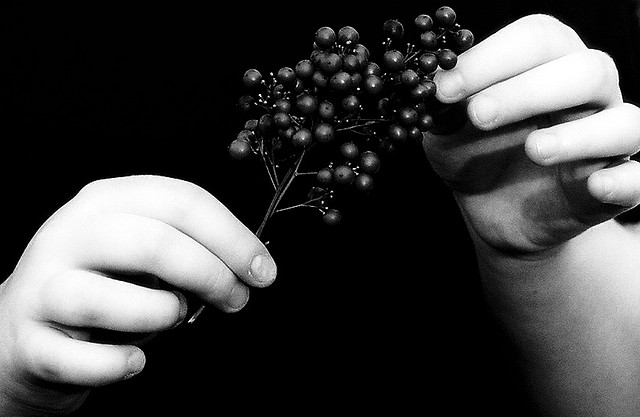 It is simple to pamper our faces and cater to our hair, forgetting about our poor hands. The hands are used much more, and when immersed in harsh detergents daily (if gloves aren't worn) become all the more wrinkle-prone and damaged. The skin on the hands contains a very small amount of oil, so be careful and care for them. All hard jobs require our hands, therefore, we must protect them most of all. Essential oils are particularly good for hands and they are readily absorbed, so there is no film left on the surface of the skin. Here is a nice treat for the hands we so often neglect!
Lemon-Lavender for Soft Hands
3 blocks of beeswax 1 1\4 oz (36g)
1\3 cup of almond oil (80ml)
1\2 cup (125ml) of Olive oil
2 1\2 Tbsp (40 ml) of glycerine
2 drops lemon essential oil
2 drops of lavender essential oil
In a double broiler melt the beeswax into the sweet almond and olive oils, and blend in the glycerin. Remove from flame. Drop the essential oils in slowly, when mixture is cooled. Stir very well. Label your product, then store in a cool dark place and use as needed.
A Simple Hand Lotion
1 tsp of distilled witch hazel
4 tsp of vegetable glycerine
5 tsp of fragrance (vodka, water, glycerine and an essential oil of your choice)
Making Your Own Fragrances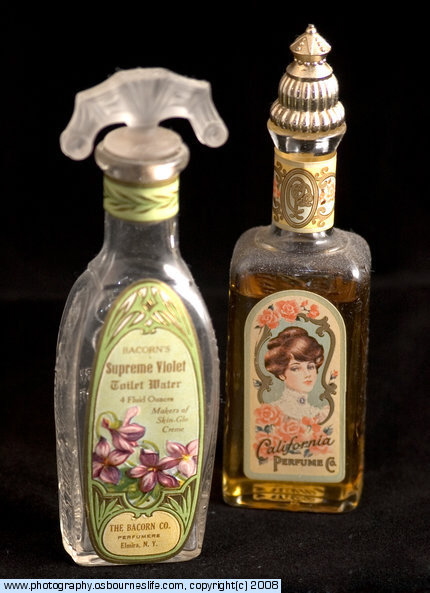 Did you know that fragrances contain toxic chemicals that you breathe and are absorbed through the skin? (95% of chemicals used in fragrances are synthetic compounds derived from petroleum). False fragrances in perfumes, detergents, room fresheners contribute to health problems and environmental damage.
The fragrances do not break down easily; and the breakdown products can be more toxic than the original substance. Even if you don't use a fragrance, you inhale other people's just like second hand smoke. It stays on your clothing even after you wash them. The chemicals contained in perfumes are hormone disrupters, such as phthalates (which has been associated with thyroid and reproductive disorders). Misleading advertising words that make you think the product is safe when it is not; natural, floral, hypoallergenic, natural scent. A single fragrance may contain from ten to several hundred chemicals.
Your Own Fragrance
2 1\2 Tbsp (40ml) vodka
2 tsp purified water
1\4 tsp glycerine
1 1\2 tsp of an essential oil
Some blends you may want to try…
Seductive
1 tsp ylang ylang
5 drops of jasmine essential oil
5 drops of rose essential oil
15 drops of patchouli essential oil
15 drops of sandalwood essential oil
Mysterious
1 tsp myrrh essential oil
20 drops sandalwood essential oil
10 drops of patchouli essential oil
10 drops of frankincense essential oil
Light Breeze
1 tsp lavender essential oil
50 drops of rosemary essential oil
20 drops of bergamot essential oil
Floral
1\4 tsp bergamot essential oil
1\2 tsp geranium essential oil
20 drops of neroli essential oil
20 drops of palmarosa essential oil
2 drops of sandalwood essential oil
*Blends are made with 60 parts alcohol, 15 parts purified water, 5 parts glycerine and 15 parts essential oil or combination of several oils
The colognes can be sprayed on, or dabbed on. They are never overpowering due to their non-synethic nature. The initial scent will bear little resemblance to the final perfume, so patience is a vital part of the ingredients list.
You will need to let them mature for 2-6 months, shake well, and store in a 2 fl oz (60ml) bottle.
Body Powders
Talc has been the main ingredient in most body powders, but if we do some research on the subject we would quickly realize how harmful it can be to our lungs and to our health in general.
The good thing is that we can make our own! And we may add any type of fragrance we choose, having fun along the way.
A basic body powder can be made from arrowroot powder or even with corn flour with equal quantities of powdered dried herbs, peels and spices. Mix all these together and sift swiftly. Store your powders in a flat ceramic bowl with lid and apply with a cotton sponge. How to make different types of powders; (adding in very small quantities or the powder will lump):
Deodorizing powder
Rosemary, thyme, sage, lavender, orange peel.
Baby Powder
Chamomile (flowers made into powder) & lemon balm (be extra careful of which products we use on babies; it may harm them much more intensively).
A Masculine Powder
Licorice (powder), rosemary (powder), lavender (oil), cilantro (coriander seed).
Deodorants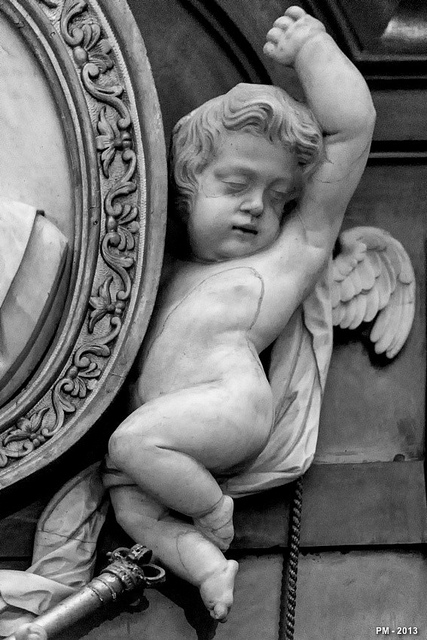 Deodorants often plug up our pores, which means sweat cannot escape. Some studies seem to show that toxins contained in sweat can be dangerous to health if held in the body. The culprit of all could be the aluminium contained in most commercial deodorants. Want to avoid these issues? Try natural deodorants that don't contain aluminium and triclosan (another dangerous element) or try these recipes to make deodorant at home!
Fresh Woman Deodorant
3 1\2 fl oz of (100ml) cider vinegar
3 1\2 fl oz of witch hazel
20 drops of bergamot essential oil
20 drops of lavender essential oil
10 drops of patchouli essential oil
10 drops of wood rose essential oil
10 drops of benzoin essential oil
1\2 tsp of glycerine
Combine all ingredients in a bottle and shake well. Leave in a dark place and shake every now and then. Let mature four days. Spray on or splash on.
Fresh Man Deodorant
3 1\2 fl oz (100ml) of cider vinegar
3 1\2 fl oz of which hazel
20 drops of benzoin essential oil
20 drops of bergamot essential oil
20 drops of cypress essential oil
10 drops of eucalyptus essential oil
5 drops of rosewood essential oil
1\2 tsp of glycerine
Combine and store for four days.
*The odor of the vinegar vanishes, and only the fragrance of the essential oils remain.
A splash of witch hazel is an inexpensive and quick deodorant.
A combination of 1 cup cornstarch, 1 cup arrowroot powder, and 1\2 cup baking soda makes an unperfumed and effective foot deodorant.
Natural alternatives to common products
Laundry detergent- Baking soda, vinegar (softener), borax
Fabric Softeners- Use vinegar in the rinse cycle
Skin soap – Castile soap, ground oatmeal
Shampoo – castile soap, for dandruff use baking soda
Hair styling – unflavored gelatine
Hair spray – lemon juice and egg whites (add a drop or two of your favourite essential oil for fragrance)
Cleaning and freshening – Baking soda, vinegar, salt, lemon juice, borax, hydrogen peroxide, hot water and sunshine!
Mind these products: they may contain harmful chemicals
Fabric softener, laundry detergent, bleach, liquid soaps, car fresheners, makeup, nail enamels, candles, tissues, toilet paper, kitty litter, kitchen bags, markers and on and on!
Be good to you, and question everything you use, or make it yourself!!
Some Information derived from the Natural Health Bible Nery's Purchon, from the Environmental Health Coalition of Western Massachusetts, and from my own studies
by Jackelin J.Jarvis