Last Updated on April 13, 2021 by Helga Dosa
Perfumed Delights for Women: Ferragamo, Italy
The House of Ferragamo initially introduced a long line of perfumes and colognes in 1998. Available for both men and women, Ferragamo's fragrance line has experienced enough popularity to continually expand with newer and fresher scents.
Italian perfumes for women by the House of Ferragamo are designed to complement the passion and creativity of the outfits that women wear. Ferragamo fragrances are versatile enough to be worn all year round by discerning women.
Designed for women, Salvatore Ferragamo Perfume Pour Femme, presented as a pure parfum in a .5 ounce bottle, is a sharp and classy floral fragrance that is excellent for daytime use. Although this feminine fragrance suggests a hint of fruitiness, the main element is floral in nature. The main fragrances combined to create this appealing scent include anise, rose, lily of the valley, blackcurrant, neroli, pepper, mush, almond, and raspberry.
Introduced in 1998, this elegant fragrance is offered in a variety of other forms as well. Salvatore Ferragamo is also available as an eau de parfum spray in a 1, 1.7, or 3.4 ounce bottle. It presents the image of delicate and colorful bouquets of flowers as one lightly sprays it. This fragrance is a unique blend of floral aromas in a perfect combination of subtlety, femininity, and understated elegance that lends itself to casual wear.
A mini spray in a .15 ounce bottle is available making it easy to carry the spray with you for a quick refreshing spritz. Likewise, a mini gift set of three refill pencils of 10 ml is on the market. A larger gift set combination of a 1 ounce size bottle of eau de parfum spray and a 5 ml eau de parfum splash bottle is available.
This particular fragrance, Salvatore Ferragamo for women, is also available in products that begin the regimen of daily health and continue it throughout the day. A shower gel for women that offers the same delicate mix of floral aromas is offered in a 6 ounce bottle. Additionally, a Salvatore Ferragamo body lotion for women is offered, as well as an after sun gel product and a deodorant.
Subtil, an eau de parfum spray for women, is a soft, sweet, flowery blend of scents. Available in an attractive bottle, Subtil was launched by the House of Ferragamo in 2002. This particular designer fragrance is the perfect aromatic blend for daytime use. Subtil is packaged in varying sizes, including a 1.7 ounce and a .4 ounce bottle.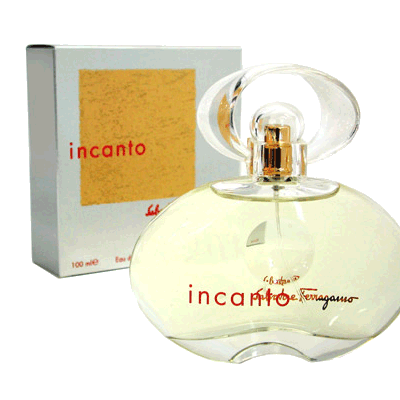 Incanto, launched in 2003, is available as an eau de parfum spray that is considered Oriental in scent. It has a wonderful combination of fruity and floral scents. The scents of peach, plum, and pepper lead the list and are closely followed by jasmine, peony, and red lily. This product is also available in a mini spray that is easy to tote with you.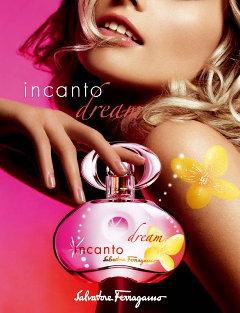 Incanto Dream is offered as an eau de toilette spray in a fragile bottle that was introduced in 2005. Its delicate scent is a fruity and floral mix of pineapple, mango, pink lady apple, black currant, freesia, sandalwood, and musk. Its sweet, fresh scent is strong enough to last for hours, yet delicate enough to be perfect for special occasions.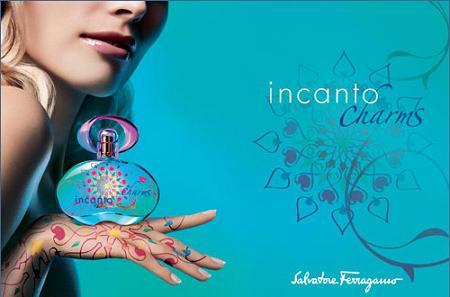 Incanto Charms is offered as an eau de toilette spray that provides a clever mix of fruity and floral scents. Incanto Charms combines the crispness of honeysuckle, passion fruit, musk, and jasmine that offers just enough European chic to make it alluring. Also available in other products, Incanto Charms comes in adorable gift sets as well.
In September 2006, the House of Ferragamo will launch a new designer fragrance. In a stylish and eye catching bottle, this fragrance, F, will replace the original fragrance, Incanto. However, Incanto Dreams and Incanto Charms will remain available on the market. Its scent will be distinctively floral as well.
By Susan M. Keenan