Last Updated on April 13, 2021 by Helga Dosa
Sicilian perfumer Joseph Palazzolo
In Italy, everything has a touch of romance. So it follows that when the Italians create a fragrance, its story is as romantic as its aroma.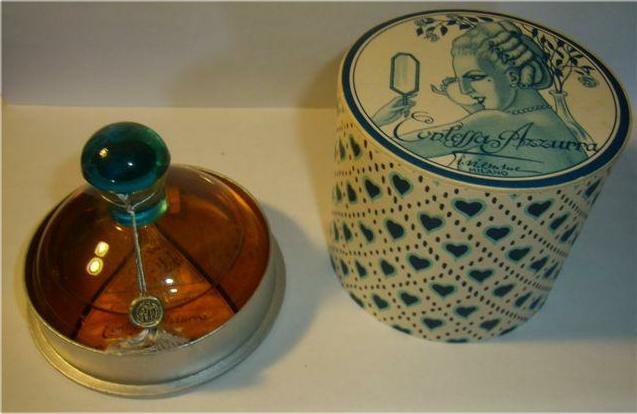 Take Contessa Azzura, the exquisite fragrance created by New York perfumer Joseph Palazzolo. The original Contessa Azzura suffered the fate of being locked away by her husband, when he discovered she was having an affair with the Captain of the palace guard. A great beauty, she was allowed only women visitors until she died.
Palazzolo's perfume and cologne, created for the woman of this touching legend, has become a legend in itself. Palazzolo created other fragrances, all with similarly evocative inspirations, such as Venus, Bacio d'Amore and Divinia, but Contessa Azzura remains his masterpiece.
The story of the foundation of the Palazzolo perfume dynasty in New York is also the stuff of legend. Joseph Palazzolo barber, started the perfume company after emigrating from Sicily to America more than a century ago. Joseph opened a barber shop in New York's lower east side, and as a sideline, created restorative tonics for graying hair. This evolved into fragrances, and a family business that has passed from grandson to father to son was formed.
It is not surprising that a Sicilian barber found his destiny as a creator of legendary perfumes in the new world. He came from a culture that revered fragrance in all its forms, with a long history of making fine perfumes.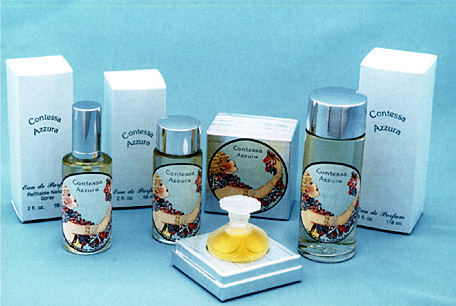 The travels of Marco Polo, and the trade routes of the Silk Road, ensured that Italian perfumers had many new spices and raw materials with which to experiment. Apothecaries did a brisk trade in creating fragrances to sweeten the lives of the rich and powerful.
Venice was a natural center for these raw oriental materials, as it was on the trade route. Many new perfumes were created in that lovely city in the Middle Ages. Glassmakers also came to prominence, creating perfume bottles of such exquisite beauty that they became prized objects in themselves.
Catherine de Medici, the Queen of Henry II of France, brought Italian perfume skills to the French court. She created the wonderful lavender fields of Provence by bringing that crop to the area from Tuscany. Catherine brought fragrance into every aspect of her life. She appointed Rene Bianco, a Florentine apothecary, as her court perfumer, whose specialty was perfumed gloves. This art was developed by the Marquis de Frangipani in Italy.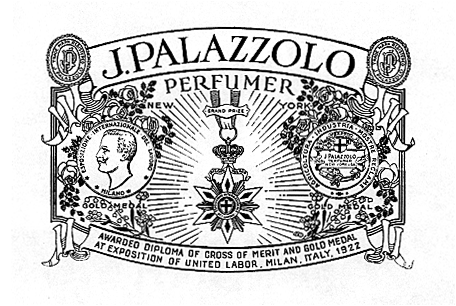 Other items of clothing, even boot leather, was similarly infused with fragrance, and perfumed sachets, pomanders and 'sweet bags' that could be placed with linen or sewn into clothes, were also popular.
As well as creating a sweet fragrance, perfumes were believed to be powerful protection against disease, with many colognes and fragrant 'waters' used for just this purpose.
In the Middle Ages, when the Black Death raged through Europe, there was a great deal of faith in these preparations. A cologne water of various herbs, including lavender, was used by a group of robbers and came to be known as 'four thieves vinegar'.
The fragrances created by these legendary Italian perfumers are timeless because natural fragrances were used, such as neroli, which is derived from oranges, and flower essences. Even today, Italian fragrance tends to favor these raw materials. The perfumers of Antica Farmacista continue the tradition with fresh floral and spicy fragrances for their range of perfumes and body products, using grapefruit, pomegranate and mandarin, as well as tuberose, hyacinth and Casablanca lily.
With such a strong tradition of creating beautiful perfumes behind him in Italy, it is little wonder that Joseph Palazzolo finally gave up the barber shears and created a perfume to immortalize a legendary beauty.
By Gail Kavanagh