Last Updated on January 22, 2019 by Katty
A History of Bulgari Brilliant Jewelry
"Diamonds are a girl's best friend", Marilyn Monroe once quipped. The many movie stars who have been adorned with beautiful Bulgari jewels would surely agree.
Italy's greatest jeweler, Bulgari had humble origins. Its founder, Soutirios, came from the tiny Greek village of Kallarrytes in the area of Epirus, near the Albanian border. The son of a family of silversmiths, Soutirios was more ambitious than his predecessors. When he began his business, this area was still ruled by the Ottomans and these were very troubled times. The area was marred by fighting and marauding bandits. One day Soutirios returned home from a fair and was robbed of everything, even his clothes.
When the Russians and the Turks went to war in the Balkans and the silver trade collapsed, Soutirios decided to leave. At first he set up shop in Corfu, but he was then advised to go to Italy where his business could be even more successful.
He opened a shop in Naples, but became disillusioned after it was robbed, and again left. This time Soutirios decided to head for the capital, Rome, where he sold his silver objects from a small stall in the Via Sistina. Soutirios also decided to chase the exclusive trade at San Moritz, the beautiful holiday resort in the mountains favored by the wealthy. He worked extremely long hours in the summers designing and making his silver jewelry.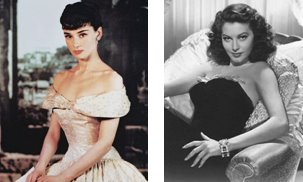 Later he became successful enough to open a store in the Via Condotti in 1905 with his two sons, Constantino and Giorgio. This is still their flagship store. He called this, 'The Old Curiosity Shop' after Dickens's famous novel. Here the Bulgari's sold silver, antiques, and bric-a-brac.
Bulgari's jewelry soon became famous and movie stars, such as Mary Pickford, Princess Grace, and Audrey Hepburn, all wore their jewels. According to 'Bulgari' by Daniela Mascotti and Amanda Triossi, Richard Burton gave Elizabeth Taylor a Bulgari ring during the filming of "Cleopatra".
He is said to have remarked that: "I introduced her to beer and she introduced me to Bulgari." Taylor's then husband, Eddie Fisher, scared of losing his beautiful wife to Burton, rushed out and bought her a stunning emerald necklace, from the jewelers! Keira Knightley, the star of 'Pride and Prejudice' has worn a spectacular, vintage Bulgari necklace to the 78th Academy Awards.
The thought that movie stars might be paid to wear jewelry by designers has often caused controversy. Ziyi Zhang was rumored to be paid a fortune to wear Bvlgari jewelry at the Oscars.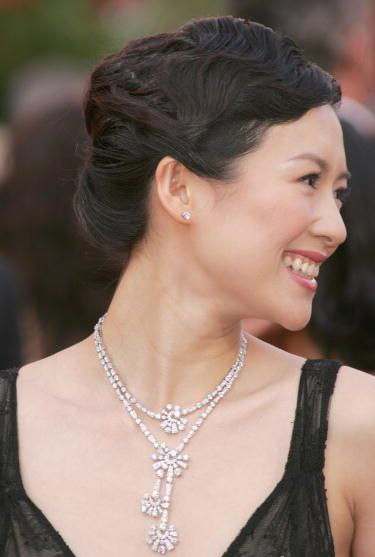 The company told Diane Clehane of Look Online that: "Bvlgari has a long and established relationship with the movie industry. We have been approached throughout the years by many celebrities who have worn our jewelry and a watch for numerous events, movies, awards and private occasions and it is not the policy of the company to discuss these relationships any further."
When Bulgari sponsored Fay Weldon's novel, 'The Bvlgari Connection', it also caused controversy.
Although critics derided her, Weldon defended her use of the company's name. She told Calvin Reid at Publisher's Weekly that she did it "because it was fun… because I wanted to write a novel about the world of charity art auctions, where rich men and women sit on little gold chairs and exploit artists…and here was someone to pay for it".
None of this affected Bulgari's reputation as one of the world's premier jewelers, however. The company is noted for many innovations in jewelry. Some of these include combining unusual materials, using materials not usually associated with jewelry, such as steel and white porcelain, creating stunning jewelry for everyday wear, and using Italian architectural themes.
Today the firm is run by Paolo and Nicola Bulgari, descendents of Sotirios, and their nephew, Francisco Trapani. In the 1970's the jewelers opened many international stores in such cities as New York, Paris and Geneva. The firm listed on the Italian Stock Exchange in 1995.
After a downturn in luxury goods caused by fear of terrorism, a tendency for people not to travel so much, and a strong euro, Ernesto Greco, the Chief Financial Officer of Bulgari, turned the company's fortunes around. According to Fine Lines by Ben McLannahan at CFOEurope.com (November, 2005): "Since taking the CFO reins at Bvlgari in 1989, Greco has steered its transformation from a private, 60 million euro family-dominated firm (one that took ten months to publish consolidated financial statements), to a sprawling, sophisticated 828 million euro global player, the third largest jeweler in the world, behind Cartier and New York-based Tiffany".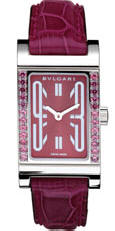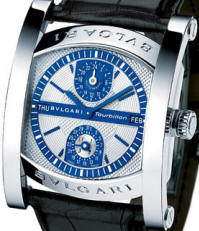 The company is still mostly famous for its stunning jewelry, sunglasses and watches. Bulgari sunglasses have been sported by Angelina Jolie, Tara Reid, and Anne Hathaway, to name but a few. Bulgari is also famous for its stunning collection of watches which include the lines: Bulgari-Bulgari, Assioma, Rettangolo, Ergon, and Diagono. These watches, along with new lines introduced every year account for more than 30% of the brand's turnover. Bulgari also has many other lines, including scarves, bags, eyewear, and even luxury hotels where any piece of Bulgari jewelry can be ordered from room service!
In 2007, Bulgari brought in sales figures of 1.091 billion euros. In 2008, there are approximately 252 existing Bulgari boutiques which include 155 directly owned by Bulgari. Bulgari stores are located at some of the most prestigious fashion destinations in the world, and the name itself spells bold, timeless elegance.
By Lisa-Anne Sanderson
Edited and Updated by Damyanti