The Italian Lingerie Brand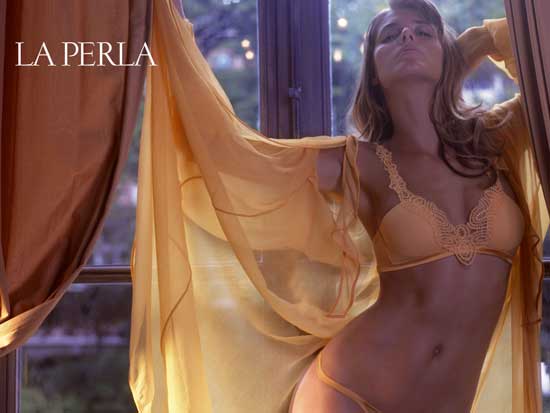 Sophisticated, luxurious and expensive, La Perla's beautiful lingerie has been worn by actresses and celebrities. The company's pieces have even become highly prized as collectibles, and its story forms a major chapter in lingerie history.
It all began in the 1950's when the company's founder, Ada Masotti, a concierge, started making corsets for wealthy women. Her fashionable, carefully-made lingerie became very popular and she started to develop the company with her partner, Ubaldo Borgomanero. She specialized in handmade lace and embroidery which is still one of La Perla's specialties.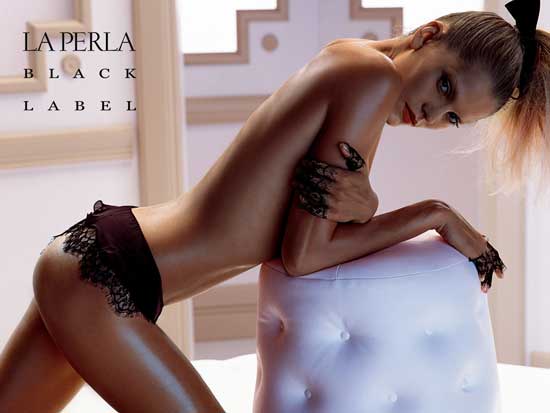 Masotti's motto is: 'Never compromise on quality and innovation.' The company has certainly aspired to this. Some of their famous innovations include modern stretch fibers developed especially for the company and the creation of the first matching stretch lace sets. In the 1960's they launched two-pieces in their original colors, instead of the traditional white and black. This started a revolution in lingerie.
Women became more imaginative in their lingerie choices and realized that what they wore underneath their clothes could be just as important as the outer garments. Eventually even wearing lingerie as clothing itself became fashionable when the singer, Madonna, started the trend.
La Perla has continued to move with the times, creating romantic lingerie in the late 70's and more modern, sculptured underwear when the 'Power Woman' was in fashion. In 1994, for example, the company created the Sculpture bra, sculpted to fit the contours of the figure.
The company tests their silky and soft fabrics rigorously on women for comfort and wear before they are marketed. Its reputation for innovation and beauty is rigorously guarded.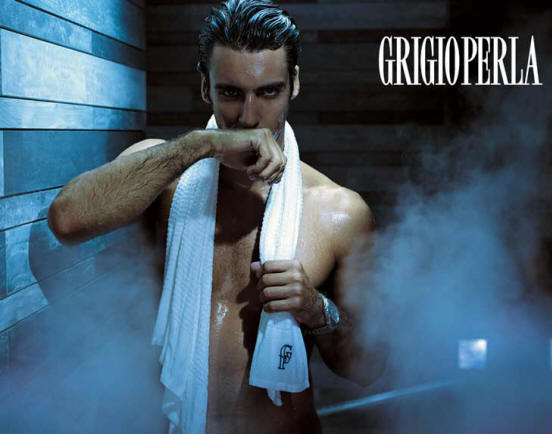 Their  collections have featured jeweled bras made of silk and cotton with crystals and metal ornaments. Glamour and romance are also very prominent with soft, silk and satin camisoles and g-strings in pastel colors with lace and embroidery. Lacy baby dolls and chemises are some of La Perla's trademarks, although they also sell close-fitting, comfortable, stretchy underwear which is very much in fashion. Ada Masotti's son, Alberto Masotti took charge of the brand from his mother, and has been responsible for its growth.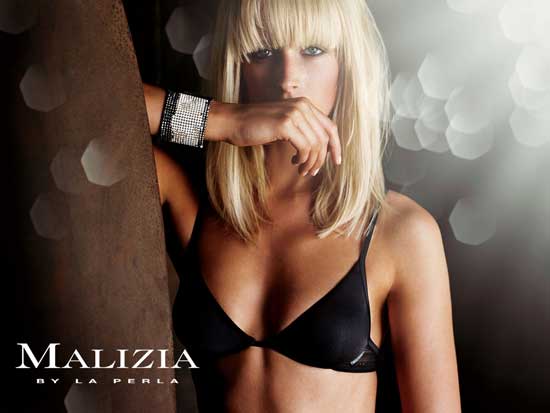 The Icelandic designer Steinunn Sigurd was the creative director of the brand for a while, and was succeeded for the womenswear RTW line by Alessandro Dell'Acqua in 2002, and for menswear by Daniel Faret in 2003. Although the company is mostly known for its stylish lingerie, especially its renowned La Perla Black Label, it now has twenty different product lines, including Marvel which is renowned for its beautiful cocktail dresses, Malizia, and GrigioPerla, the range for men.The main line, La Perla, also produces perfumes and eyewear.
In 2007, La Perla joined a strategic alliance with JH Partners, which eventually took control of the brand in 2008, with plans to make La Perla a worldwide phenomenon on an unprecedented scale. La Perla's pieces can cost over $300.00 but many women agree that this glamorous and chic lingerie is well worth it. La Perla is all about celebrating womanhood and will carry on with its success story in the twenty-first century, riding on the popularity of its lingerie, and other product lines.
By Lisa-Anne Sanderson
Edited and updated by Damyanti