Dressing up Men According to Body Type: Introduction
Dressing up the Three Male Body Types
Dressing to Conceal Male Body Flaws Part I
Dressing to Conceal Male Body Flaws Part II
Dressing up Tips for Men According to Build
Now that the concept of the build of the male body has been dealt with, it is time to go on to discuss the most important factor that dictates male dressing: HEIGHT.
Dressing up Tips for Tall Men
If you are 6" or taller, you have a tall build for a man. Your dressing habits need to focus on creating a balance so that you do not look awkward or gangly.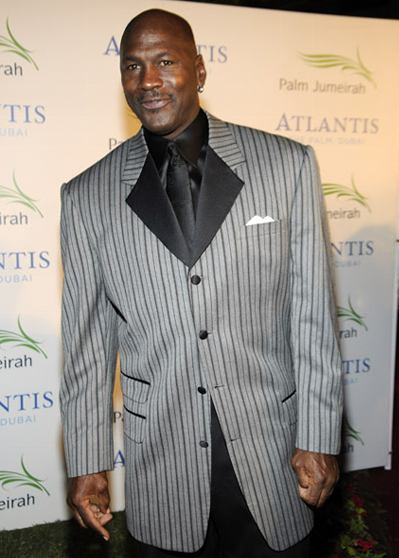 Dressing up dos
Create horizontal lines: Since you have a vertical advantage, you need to create horizontal lines to give an illusion of breadth. Double-breasted jackets and light colored trousers would help in doing just that. T-shirts with wide horizontal stripes will also work to create a proper balance.
Wear big patterns: Check shirts, especially those with large checks, are great for taller men. Casual shirts with big prints will also give an impression of volume, and hence tone down the height.
Break up the length: In order to break up the appearance of a vertical straight line, wear different colors on top and bottom. Monochrome outfits or similar shades for shirts and pants would make you look disproportionately tall, so stick to different color separates.
Wear well-fitted clothes: It is often difficult for tall men to find clothes according to their body shape. Often, clothes that are long enough for a tall man are often too wide in size. That is why tall men should try, if possible, to shop at outlets meant exclusively for tall men. Custom tailoring is desirable at least for work clothing. In case it is not possible to tailor clothes, clothes can be brought in the right length and then altered to fit for size.
Wear trousers with cuffs, and pleated trousers: Cuff trousers are a good idea for a tall man, as are pleated trousers. Pleated trousers look better for thinner men though, so heavier tall men might want to avoid them.
Wear Polo necks and wider ties: Polo neck t-shirts balance out long necks usually found in tall men. Wider, patterned ties are also great to take attention away from too much height.
Dressing up don'ts
Do not wear:
– vertical stripes
– trouser of shorter length. If your socks show while you stand, your trouser is too short.
– short jackets
– padded jackets
– monochrome outfits, like suits
– low-slung jeans
– absolutely fitted or baggy clothes. Clothes should fit but allow room for movement.
Dressing up Tips for Short Men
If you are 5'7" or lower, you have a short build for a man. Your dressing habits need to focus on maximizing height.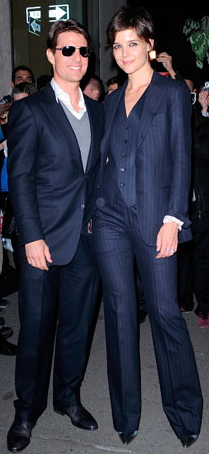 Dressing up dos
Create vertical lines: The most important clue is to create an optical illusion of height using vertical lines. Pin stripes, and thin Corduroys are a friend of the short build, because they give the viewer an impression of added height.
Go monochrome: If a short build is clad in the same or similar color from top to bottom, the eye automatically sees a longer vertical length. A suit is ideal clothing for the short build, because it increases height. Blending shoe, socks and trouser color is another great trick. Even while wearing jeans, try not to wear tops and bottoms that differ too much in color or shade: stick to light jeans with a light colored shirt, and dark jeans with a dark-colored shirt or t-shirt.
Slim down the silhouette: It is vital for a person of short build to wear clothes that are well-fitted and slimming, slim pants are a must at all times. Pant legs should have very little breaks.
Lengthen the top part of your clothing: Suits and blazers should always fall below the buttocks of a man with small build. This gives the impression of added inches to the height. Show more cuffs from under your suit, this lengthens your arms.
Wear v-necks, peak lapels, and slim, diagonal-striped ties: All of these lengthen the torso.
Dressing up don'ts
Do not wear:
– trousers with cuffs
– different colors or shades for top and bottom
– t-shirts with horizontal stripes
– turtlenecks and bow-ties
– baggy shirts, t-shirts or jeans
– high-waisted or low waisted trousers—stick to the normal waistline.
– double-breasted jackets or suits
– tucked in shirts or t-shirts whenever possible
– shirts with spread collars, pointy collars are your friends
– blazers or cardigans with more than three buttons
– suspenders
– long coats
A man's height is his biggest physical asset, make the most of it if you are tall. On the other hand, if you wish you were taller, the tips given here would help you do just that.
Menswear provides great options to hide bulges and sags, flaws and excesses. All you have to do is determine your body type and follow the right dressing guidelines, and you are on your way to social, financial, and romantic success.
By Damyanti Ghosh