Renato Balestra: Couturier Par Excellence
Italy, steeped in long traditions of beauty and charm, is famed the world over for its out-of-this-world fashion houses. Among the most discreet yet important fashion houses of Italy is that of Renato Balestra, located on Via Sistina in Rome.
Many of Balestra's clientele have been famous, well-known women in the international jet set from around the world. He has designed clothing for the Queen of Thailand, the Empress of Iran, the First Lady of Egypt, the First Lady of the Philippines, and movie actresses Lauren Bacall, Elizabeth Taylor, and Lauren Hutton, just to name a few.
Renato Balestra, a top fashion designer in his own right, has an eclectic array of products that range from accessories to high fashion design. In fact, he has more than thirty different collections including fashion accessories, cosmetics, make-up, home products, furniture, a ready-to-wear line of clothing for men, a high-end line of fashion clothing for men, as well as a line of fashion clothing for women.
Additionally, Renato Balestra is famous for his fine line of fashion perfume for men and women alike, as well as fashion accessories and women's make-up. Moreover, Balestra's collection extends itself to household items and fashionable furniture.
Evidence of Renato Balestra's artistic leanings came forth at an early age when he first began to study painting and music. With an obvious talent for both, his family encouraged this activity as suitable for a young boy with his social standing.
Coming from a long line of engineers and architects, Renato Balestra found himself destined to become one as well and began his studies in engineering. For a leisure activity, Balestra designed high fashion dresses. Purely by chance and on the whim of a few good friends, some of Balestra's dress designs were sent to a well-known designer in Milan in 1950.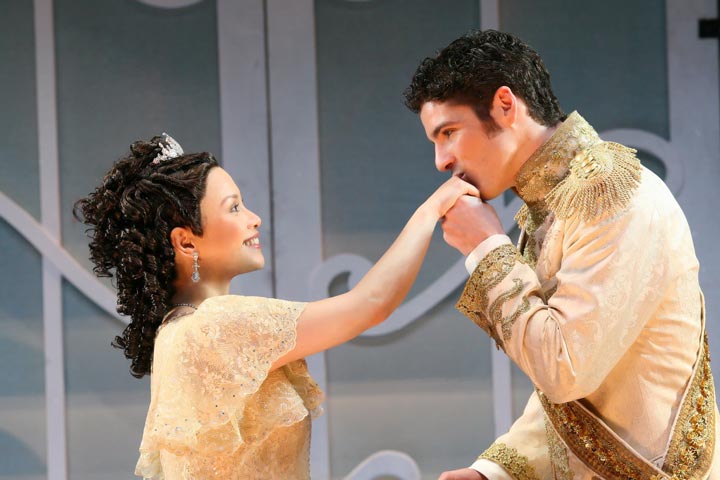 It was so well received that he immediately received an invitation to join a salon in Milan. Hence, Balestra's exodus from the engineering world and straight into a world of high fashion design. Initially, Renato Balestra spent his time creating set designs for the theater and film industry. In fact, his work showed a great talent in this particular area. This was not, however, his true calling.
Giovanni Battista Giorgini organized fashion shows in Florence to display the high fashion designs of Italian designers for buyers from all over the world. Many American buyers visited the Florentine fashion shows, creating the popularity of Italian designs in Hollywood and among the socialite circle during this time. In 1952, Balestra's designs were part of the high couture collection in the Florentine fashion show. Other Italian couturiers present at this showing were Lancetti, Forquet, and Mila Schon, as well as many others. Balestra's designs garnered widespread appreciation in the high fashion circles and this was the true beginning of his fashion career.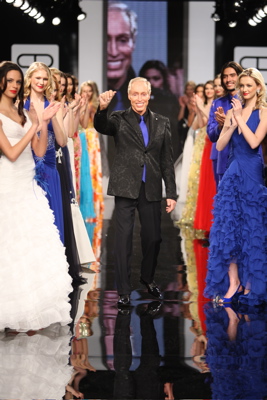 The Italian style of Balestra's collections is well defined. Vibrant colors are often showcased in his high-end fashion designs for men. Printed silk square scarves and colorful printed ties designed by Balestra remain ever popular especially among jet setters. Refined men the world over can add a touch of elegance and sophistication to their fashionable wardrobe with one or several of Balestra's line of pure silk pieces.
Patterns displaying small squares, paisley prints, animal prints, seasonal prints, and ornamental designs define Balestra's style of ties and ascots. Pure silk linings, exquisite detail, brilliant colors, and a sophisticated elegance create classic Italian fashion products in the house of Balestra. In 2007, he also came out with an exquisite perfume called Diamante.
Occasionally, Renato Balestra has made appearances in fashion programs aired for television. Furthermore, he participates in workshops for fashion design mentoring students and sharing his magnificent talents and insights in the world of fashion.
He is one of Italy's foremost couturiers, taking part regularly in AltaRoma Fashion week, creating controversies not just with the beauty of his designs, but also with his whimsical use of props like motorcycles and models in the buff.
Balestra's work in theatre costumes has honed his flair for flamboyance and minute detailing, and he continues to design for various theatre operas. His recent efforts were for the renowned Rossini's Cinderella for Belgrade's Opera Theatre, and also for the famous Strauss's "Cavaliere della Rosa." Renato Balestra resides in Rome, in his country home, when he is not traveling.
However, Renato Balestra is still active in the world of high fashion and visits many countries, learning, in his words, "from the greatest school of life- traveling." The world of fashion has looked favorably upon Renato Balestra and his magnificent designs. His breathtaking designs, drawn from the beauty of Italy's fine traditions, portray exciting lines of clothing that continue to forecast a bright future.
By Susan M. Keenan
Edited and updated by Damyanti