The 10 Sexiest Italian Shoes
Some women dream about Brad Pitt. I dream about shoes. Beautiful shoes. Sexy shoes. Gorgeous Italian-made shoes. I love Italian shoes. They are sexy, sophisticated and stunning. Don't take my word for it; check out these pictures and descriptions of some hot and sexy Italian shoes brought to you from all over the web.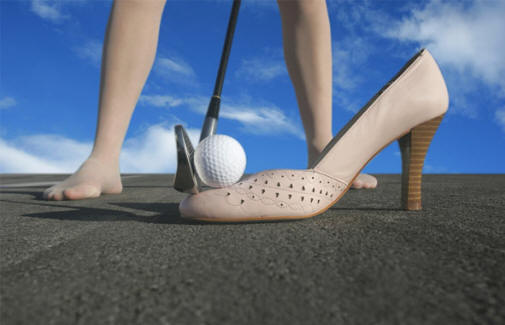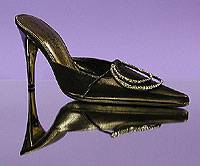 1) Just like you need a little black dress, every woman needs a gorgeous pair of black heels.
These mules from Gianna Meliana scream sex-appeal. They have fantastic detail with jewel-encrusted rings. They're black leather and 4 1/8 inches high. They're fantastic and only available in boutiques. Check out the www.giannameliani.it website for more information.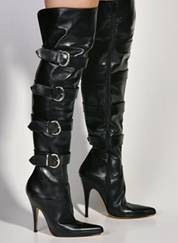 2) These are dream boots. It's like dominatrix meets rock star. The straps are to die for. There are four of them going up, up, and up on the never-ending calf-leather legs. I want to go back to sleep so I can envision them again. Made by Mona, they currently retail for around 224,5 euro. Che bella!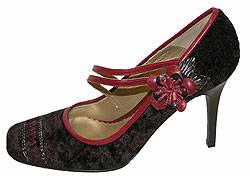 3) From Rabanser's Cafe Noir collection. These brown heels with red accents are just so gorgeous. They're almost too pretty too wear. They're made of lush, luxurious fabric and have a beautiful design. They are the Ferrari of shoes for an affordable 129,00 euro.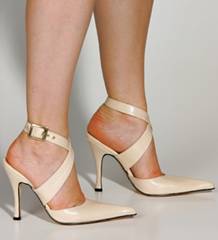 4) The Alba, from www.italianheels.com, is elegant, kidskin beige colored heels with an open back and large crossed strap, complete with golden buckle. The heel is 100 mm slim. The lining and soles are made of real leather.
These masterpieces are entirely handmade and available for only 88,25 euro.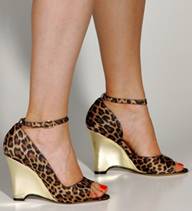 5) Disco and animal prints will never fade away when you purchase a pair of these Ida sandals. This sumptuous platform sandal in gold-wedge heel has a full-frontal opening, great for your perfectly pedicured toes. The thin, ankle straps and the base of the shoe are in sexy, adorable leopard print. They're available at 86,55 euro.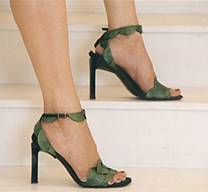 6) Sergio Rossi is an Italian shoe legend. His footwear is comfortable, seductive and beautiful. Rossi shoes are like Da Vinci paintings; classic, refined and elegant. Of course, they're a heck of a lot sexier. These shoes are ornate. They look like the fig leaves a Greek goddess would use to decorate her feet with. They're fun, flirty and fantastic shoes that are made for a fantasy date or night on the town. They're special just like the lady who wears them. To order, check out www.sergiorossi.com web site.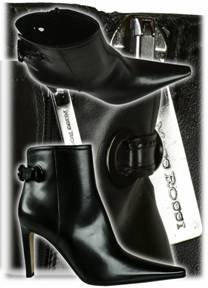 7) This boot skims over the ankles and rests at the bottom of the calf. The toes are pointed; the soles are leather; and, the zip enclosure on the back is sexy, sexy and sexy. These must-haves are also from Sergio Rossi. You can find them on the web at the www.raffaello-network.com. These retail for over 600,00 USD.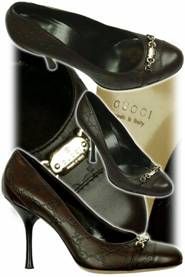 8) These Gucci shoes are classic and gorgeous. They have a 3-inch heel, a round toe, which adds to their sensibility and comfort, and have the famous Gucci logo embossed all over them. They are a fantasy business shoe to go with any suit or daytime executive look. They also come in a variety of colors such as dark brown, chocolate and dark green. The heel is 3-inches high. These also retail for around 600,00 euros.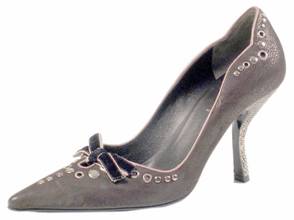 9) What would a list of the sexiest and dreamiest Italian shoes in existence be without a little bit of Prada? Hmmm? It would be a travesty I tell you. This pump has a sexy design, pointed toe and a black-velvet bow. You get textured silver-metal on the heel, a 4-inch heel and a metal/leather finish. If you hurry on over to www.overstock.com you can get these shoes at 37% off the list price. Normally, they retail for about 500,00 euro.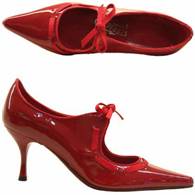 10) Since I can only pick ten pairs of shoes this time, I must end my list with Salvatore Ferragamo's sexy and sassy red pumps. These shoes are gorgeous. They have a pretty red bow with lacing on the front end and sides. The heel is skinny and the color shines due to the patent leather material. These are party shoes. Shoes for a confident, sexy woman to wear when she's ready to be seen, and adored. Check these out at: www.styledrops.com/handbags-9846.html see this sexy shoes . They retail for over 500,00 euro usually.
We've seen 10 great pairs of sexy shoes. Some are for business; but, most can be worn for play. Each and every one of this pairs of shoes showcases your feet to their best advantage. They're shoes you may only be able to dream about, but what a dream it will be!
By Deanna Couras Goodson