If you've been to Italy – or to an Italian restaurant, I guess – you're definitely familiar with aperitivo, an Italian tradition known around the world. And even if you've never experienced it firsthand, chances are you've at least read about it: we, too, have a pretty good article on Italian aperitivo, go take a look.
Aperitivo is joyous and mood-lifting, it relaxes you after a day of work or prepares you for the night to come, depending on whether you see it more like the conclusion or the beginning of your public day. I personally like pre-dinner drinks to be followed by either a good meal with my friends or the comfort of my own home, but that may just be a matter of age: 10 years ago, a good Negroni (my favorite aperitivo drink) was the way the party would begin.
Some like their aperitivo before lunch, but that's usually a weekend-only habit: actually, there's a gang of middle-aged men in my town who religiously meet at 11 am every Sunday morning to have a Bellini andAperitivo was already a common habit in Roman times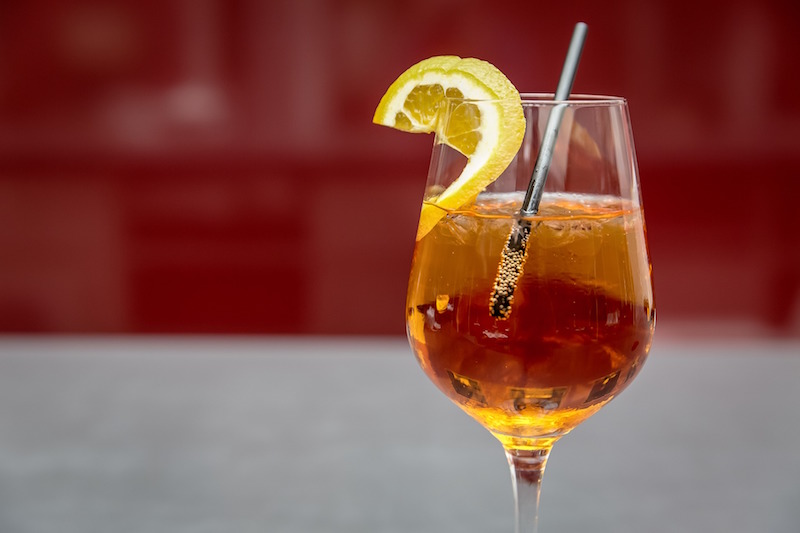 Once upon a time, we called it gustatio
Is there anything the Romans didn't do, because it turns out they already knew how to throw together fairly elaborate aperitivi in their times. The richest members of Roman society were known to titillate their tongues before banquets and dinners with alcoholic drinks and, of course, a plethora of delicious amuse-bouches. It wasn't called aperitivo, mind, but gustatio, a tasting if you will. Its aim was that of getting people to mingle before a banquet and favoring socializing. Central to the moment was the mulsum, a highly alcoholic wine usually mixed with honey (a common habit in Ancient Rome) and flavored with spices.
Along with it, of course, food: Apicius, the Empire's own Anthony Bourdain (or Ina Garten), dedicated space to Rome's favorite "stuzzichini" in his De Re Coquinaria, the Bible of Ancient Rome's cuisine. Flat breads similar to focaccias served with savory sauces or cheeses, fruit and loads of cruditées, because alas, the Romans already knew that raw vegetables before a meal were good for you.
Thousands of years have passed, but Ancient Rome still trends when it comes to aperitivo to the point that, both in the capital and in Milan, it's become quite common to offer aperitivi "Ancient Rome" style. One of the most popular is certainly the Aperitivo Apiciano in Milan, which has been running for a few years. Surrounded by the historical wealth of Milan's Roman Forum, participants can sample food and beverages à la Apicius, while learning about the history of the Roman Empire.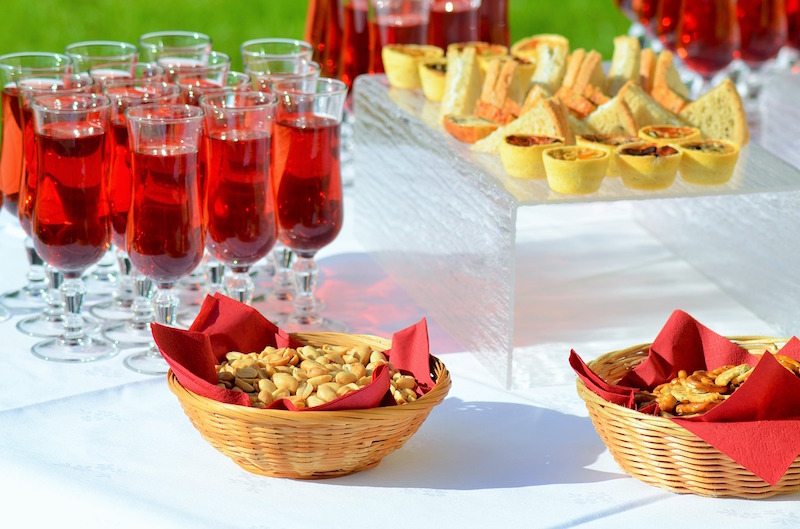 …but modern aperitivo was born in Turin
Gustatio is indeed the forefather of our aperitivo, but it was still a long way away from what we enjoy today. If the food choices may have been similar, the drink – flavored, sweetened wine, as we said – was  ubiquitously consumed throughout the day. On the contrary, what characterizes modern aperitivo and sets it apart from other daily culinary events are its drinks. Exception made for white wines, which are widely enjoyed with every meal, and non-alcoholic options like fruit juices, what we drink for aperitivo is only for aperitivo. It's unlikely, if not impossible, that an Italian orders a Negroni or an Aperol Spritz on a night out.
So, what would have our aperitivo been without the haughtiness and naughtiness of Turin?
Our beautiful first capital is where, according to many, the tradition of aperitivo as we know it today comes from.
Let's take a step back, though.
In Rome, we said, gustatio was not for everyone: it would usually take place before banquets and those were not a thing for commoners. Throughout Antiquity so, the "drinks-and-fanciful-morcels-of-food" combo was a thing for the rich. In the Middle Ages people lost the habit of consuming food before their main meal and, even if they kept it, it was likely to be, once again, a thing for the wealthy.
Enters Turin and enters the 18th century. It was 1786 when Antonio Benedetto Carpano, a distiller from the City of Magic, created what was to become one of the aperitivo drinks par excellence, Vermouth. Vermouth was made from moscato white wine, with the addition of 30 aromatic herbs and spices, which gave it a distinct tang and a liquor-like texture. Carpano used vanilla, saffron, wormwood and many other special ingredients to make his Vermouth, and the company that still bears his name today has an "Antica Formula" reproducing exactly the original: going strong for more than 230 years.
Vermouth was an immediate success and, probably just as relevant for the diffusion of aperitivo, it was a drink accessible to most pockets. Vermouth has a heart-warming flavor — and god only knows how that is appreciated during those bitter winters under the Alps — that wants you to relax when having it, and maybe that's why people started choosing it as a way to chill before heading to dinner. Whichever the reason, the rise to popularity of Vermouth brought along the return of gustatio, but this time it was an affair for everyone and became known as aperitivo.
The consecration of aperitivo to the kingdom of Italian symbols came, however, at the beginning of the 20th century with the diffusion of soda waters and seltz: popular Campari Soda, the ruby red mix of Campari and seltz still successful today, was created and commercialized in 1932. Its reverse-cone shaped bottle is as iconic today as it was all those decades ago. In the same period, popular mixes like Spritz, Bitter, Rossini and Pirlo also came into being.
Aperitivo, with its cheerful yet elegant nature, is a staple in Italy and has been getting more and more appreciated around the world. An Italian tradition with thousands of years of history and millions of estimators everywhere. Relaxing and cool, there's no better way to conclude your day, or beginning your night than a Spritz, food and the company of good friends.