One evening I went to a restaurant in Rome, Italy, and I saw pesto alla menta (mint pesto) on the menu. Curious, I ordered it and I thought it was excellent. What strikes the most about it is how the mint taste is not at all overpowering: this pesto has nothing to do, taste-wise, with what we may expect from a mint-base dish or drink, so forget about mint tea and candy and think a fresh variant of basil pesto. This shouldn't really surprise, as both basil and mint belong to the lamiaceae family.
Back home in the US, we have a vegetable garden where loads of mint grow, so I thought to recreate the recipe.
Mint pesto: what pasta should you use and picking the right ingredients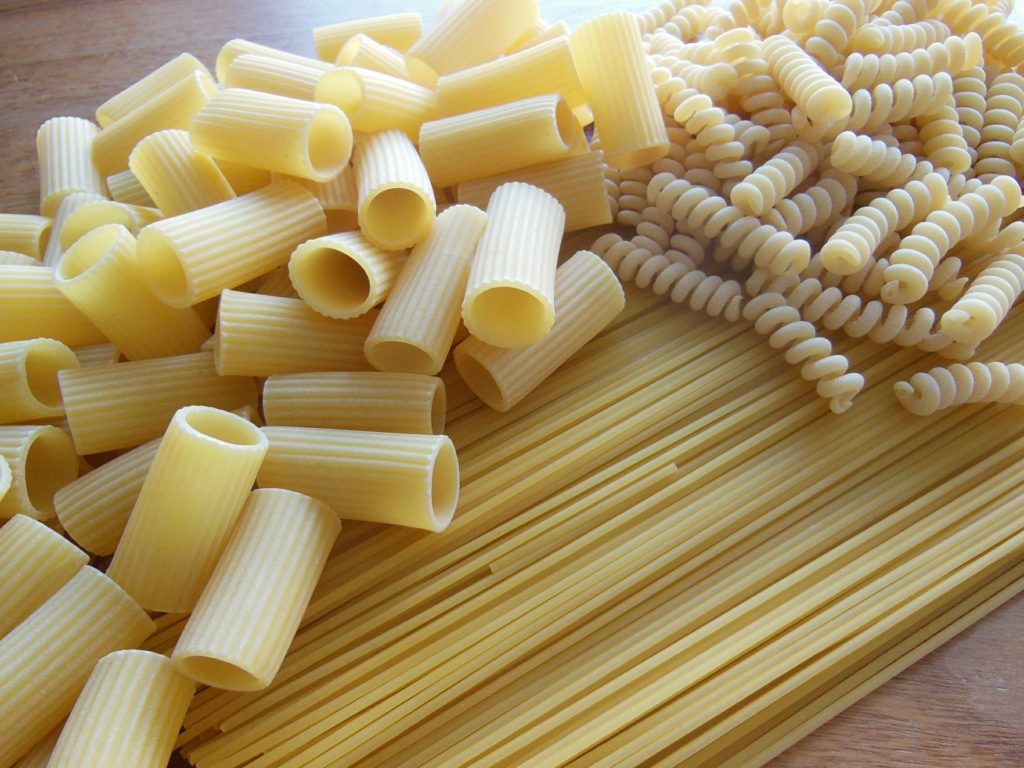 Mint pesto is good with a variety of shapes. You can use any pasta format, from farfalle, orecchiette, fusilli to linguine or spaghetti.
Mint pesto — just like the more traditional basil-made, genoese pesto –– is not cooked so the quality of the ingredients used in the preparation will make all the difference.
I already mentioned how I use fresh, home grown mint: you can't beat it!
I also use real Pecorino: in Italian, Pecorino means sheep cheese. Note that the most famous Pecorino is the Roman and it is called Pecorino Romano. The US imitation is called just "Romano," which means "from Rome," it is made with cow milk, and it is not even from Rome: that will not work. In this recipe, just as in all other Italian recipes, really, try to get original, made in Italy ingredients: the taste and the quality of your dish will be so much better.
Here's the recipe!
My recipe calls for the following ingredients:
A bunch of fresh mint
A clove of garlic
Toasted almonds
30 gr of Pecorino (of good quality, as discussed above)
Extra virgin olive oil (the same considerations made for Pecorino should be made for extra virgin olive oil: quality is essential)
Black Peppercorns
Process:
Put in the blender: mint leaves, Pecorino cheese (I had a chunk of it, but you can use also already-grated Pecorino), pepper and salt (not much of it since Pecorino is already pretty salty. Blend.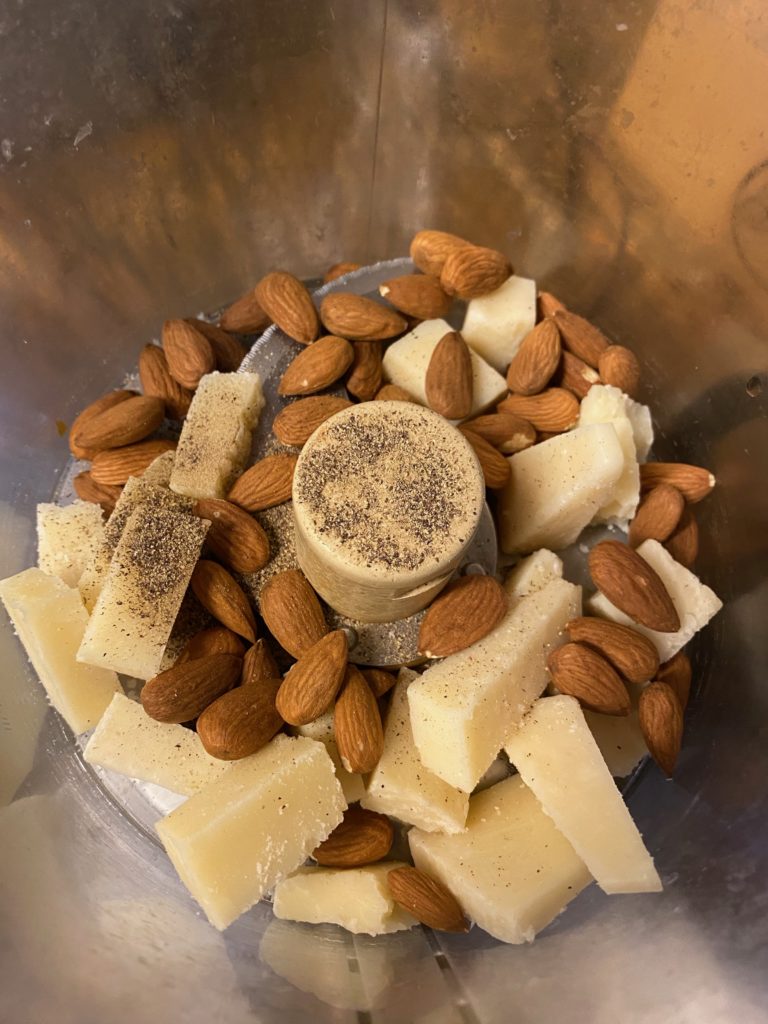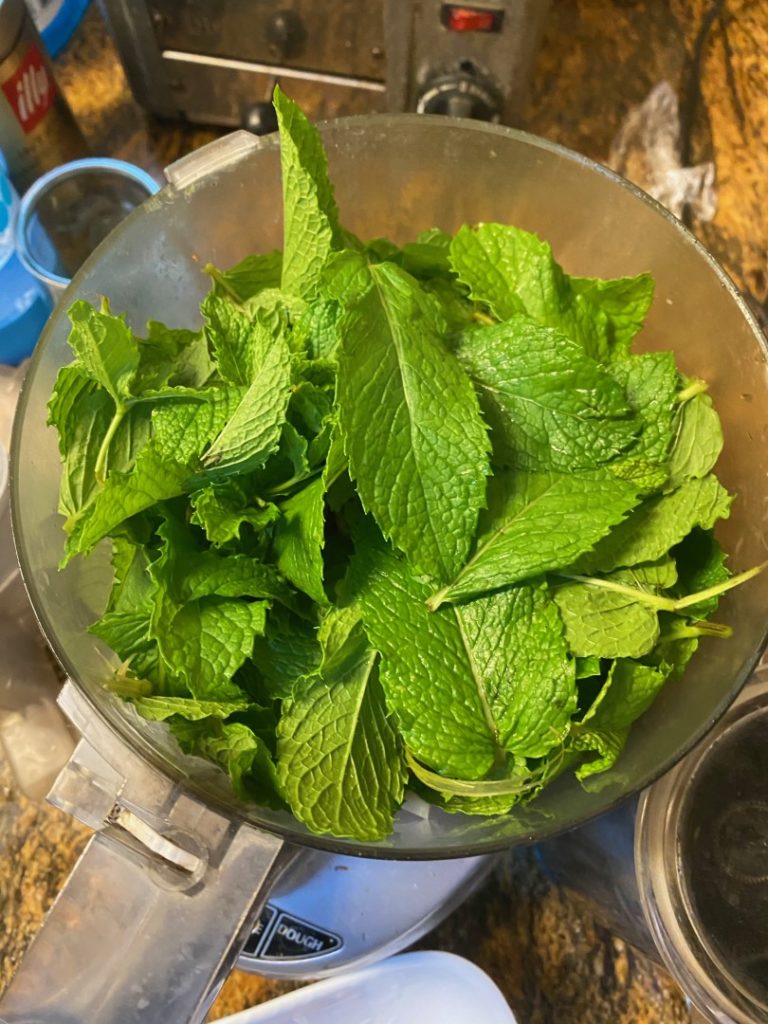 Add extra virgin olive oil to make it creamy.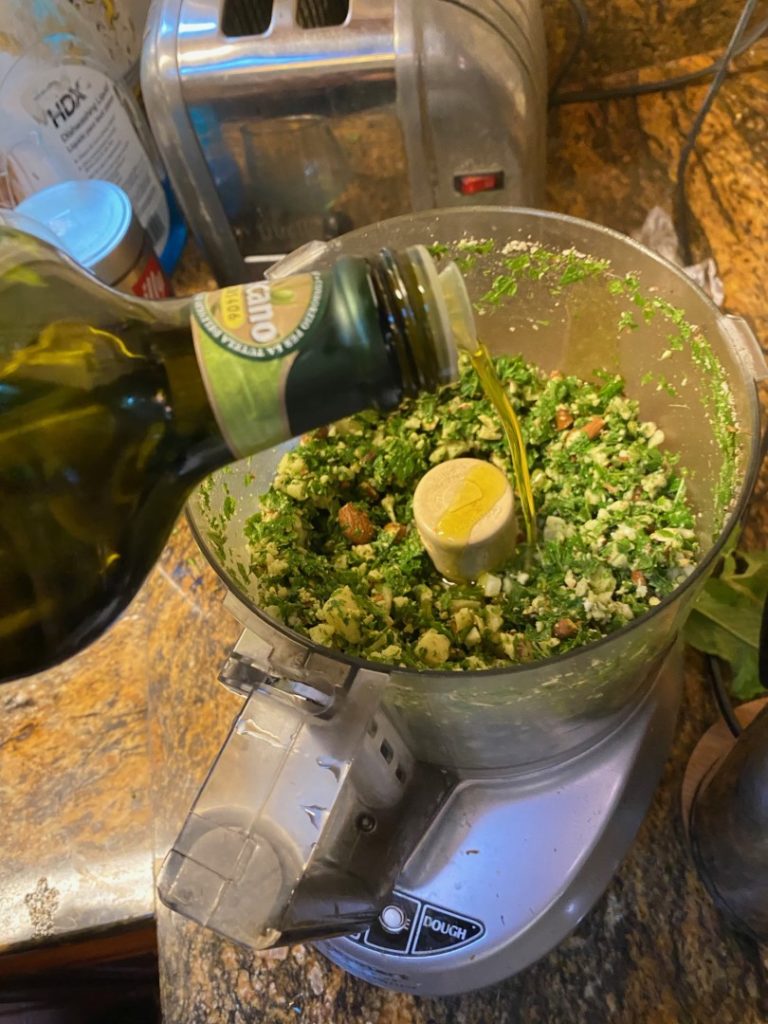 Bring to the boil a pan of water, add salt when it start to boil.
Add the chosen pasta.
Before draining, make sure you keep a spoonful of the pasta water (it contains starch, which is important).
Drain the pasta when al dente.
Mix it with pesto and add a spoonful of thee pasta water.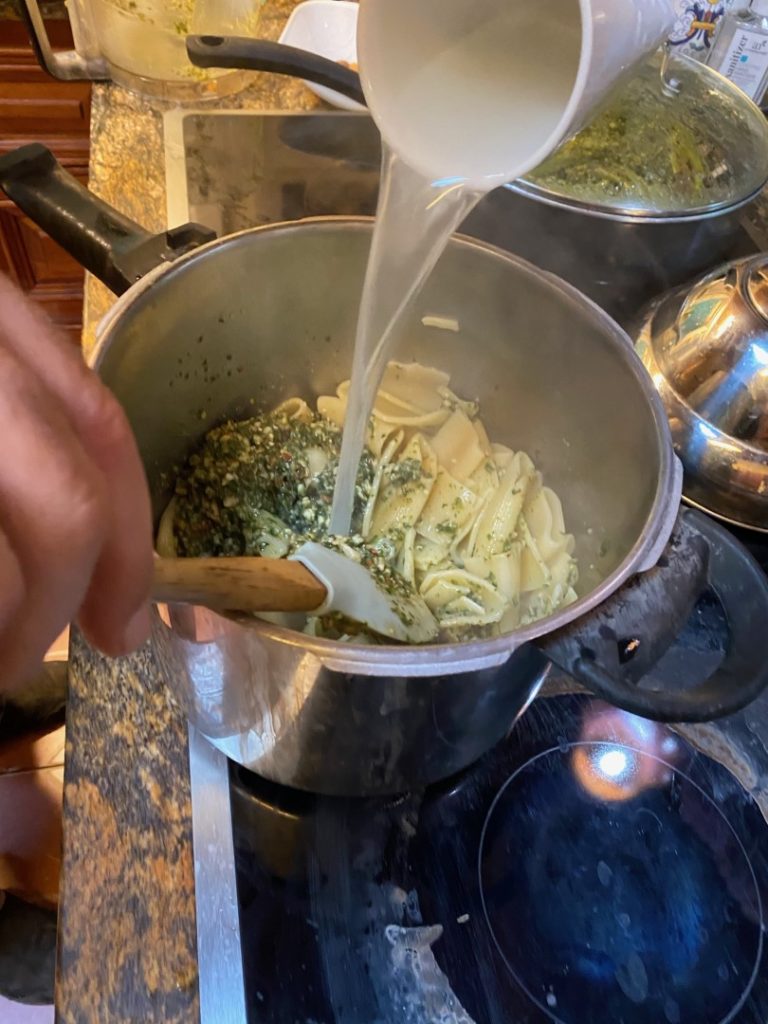 Add some peppercorn (I have a jar filled with black peppercorns I marinated for 1 month in white vinegar).
Mix it all and serve.