Different countries have different views when it comes to vegetarians: in India there is a very high percentage of vegetarians (about 30% of the population),  whereas Russia is one of those countries that, generally, seems to find vegetarianism a difficult concept to understand. Italy, meanwhile, is somewhere in the middle. More and more Italians have been deciding to abandon their old food habits, saying good-bye to meat in favor of a vegetarian diet, but it is a hard choice to make when you grew in a country like Italy.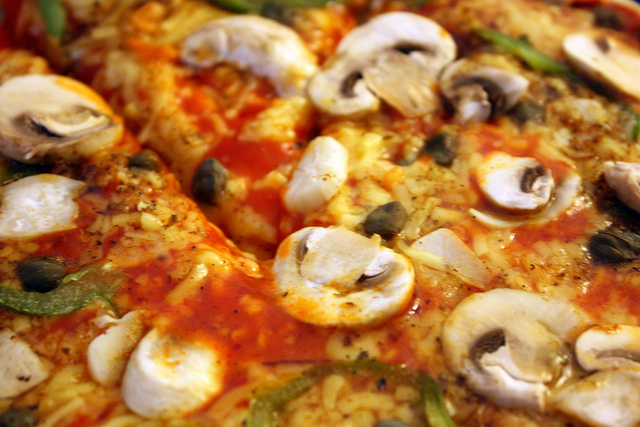 According to a recent article published by Italian daily La Repubblica, the number of non-meat eating people in the country is of 4.2 million people or 7.1% of the population. Of them 6.5% is vegetarian and 0.6% is vegan. What strikes the most is not the number in itself, but rather the fact that it has increased of the 15% since 2013. (Click on the link for a list of vegetarian restaurants in Italy).
While there is not a huge amount of strictly vegetarian options, remember that you can have a vegetarian dish in nearly any restaurant in Italy: Italy is not India where vegetarian menus have been perfected over the years, but you can definitely get by in Italy as a vegetarian. To ensure you get what you're looking for you can tell your waiter that you're a vegetarian by saying "sono vegetariano." If you're not sure of the  pronunciation just write it down and show it to the waiter.
Eating vegetarian in Italy
Even in a regular restaurant, there are plenty of options you can have as a vegetarian. Here are some ideas.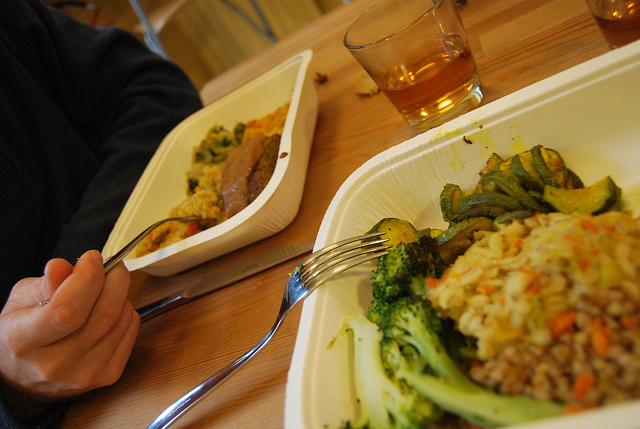 Appetizers: bruschetta with tomatoes and basil, panzanella, supplì, grilled vegetables, any starter with mushrooms or vegetables in olive oil (they're pretty popular, so you should be able to get them a bit everywhere!). Avoid Olive Ascolane, which may be olives, but are also stuffed with meat. If you eat cheese, of course, your options are even more: you can include rich starters with fonduta in the Winter, such as vegetable soufflé or polenta cakes with fonduta, and delicious mozzarella and burrata in the Summer.
Pasta / Pizza Courses: Pasta with tomato sauce is an easy way to find a vegetarian option. You can also look for gnocchi or pizza with radicchio and gorgonzola (a cheese like blue cheese), ravioli stuffed with cheese and vegetables, pizzas (ie: the classic Margherita is just cheese and sauce), riso alla zucca o riso ai funghi. Delicious eggplant parmigiana are also a good option if you eat cheese.
Soups: farro soups are becoming more popular, and you can also opt for bean soups (make sure it does not have any pork or maiale) or minestrone, which does not contain meat but could be made with meat stock, so check with your waiter.
Contorni / Side Dishes: One taste I'll never get used to is the old style English way of cooking vegetables. In my opinion, just about any other cuisine can give you better tasting vegetables. In Italy you've got a wide variety of delicious vegetables to choose from. On your menu, near the fish or meat based main courses, you'll likely find a section marked Contorni. Here you'll likely find a good variety of vegetables to choose from including patate al forno, cicoria (cicory), spinaci (spinach), verdure grigliate (grilled vegetable), artichokes, and asparagus. If you go with green vegetables you'll usually have two choices of cooking style. The first choice's getting the vegetables boiled (all' agro) and adding your own oil, vinegar and/or lemon. The second choice's ripassati in padella, which means the vegetables are cooked and then sautéed in garlic, olive oil and hot pepper.
Desserts: The majority of Italian desserts are vegetarian friendly; although vegans will find it much more difficult.
How to know more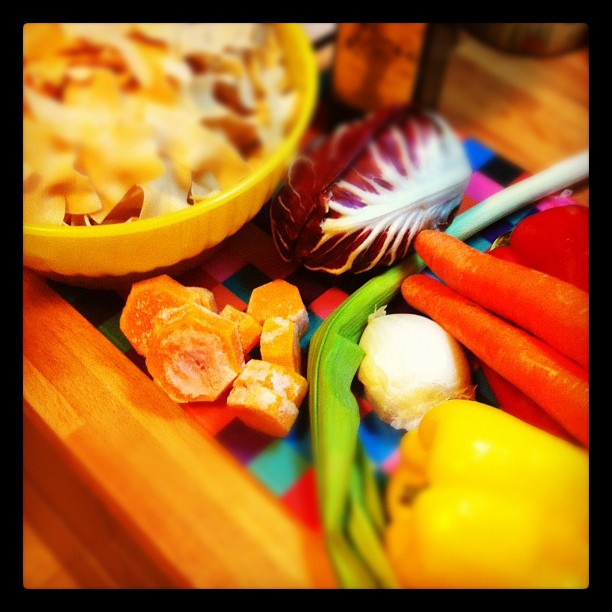 If you're interested in Italian vegeterianism and veganism, or simply you're a vegetarian/vegan and are about to come to Italy, you can find more information on the website of the Associazione Vegetariana Italiana and that of Italian vegans, Vegan Italia.
Check out these restaurants…
Vegetarians visiting Italy can find delicious grub at…
Mens@Sana (Milan, several locations): this is a great idea if you want to eat healthy, vegetarian and cheap. Mens@Sana is a vegetarian, organic deli, with several locations around the city, where you can get anything from vegan sacher to buckweat gnocchetti and lovely chickpeas farinata, all to take out and eat around, or bring home, of course!
Trattoria Glisenti (Brescia): this is a well known fish restaurant in the area, set in a beautiful spot overlooking the lago d'Iseo, where chef Maurizio Berlighieri has decided to propose also an entirely vegan-friendly, organic and locally sourced menu. Trattoria Glisenti also caters for vegetarians and people with food intolerances. Prices run between 40 and 50 euro (43 to 55 USD).
Satprem (Turin): if you happen to be in the North-West, check out Ristorante Satprem, in the charming historical centre of Turin. The eatery caters also for non-vegetarians, focusing on fish and poultry menus (along with their notorious vegetarian options, of course). All ingredients are locally sourced and organic. Open for lunch and dinner, Satprem offers tasting menus, lunch specials and à la carte options. They produce their own cheeses, made with vegetable rennet, too. Prices range between 25 and 30 euro (27 to 32 USD).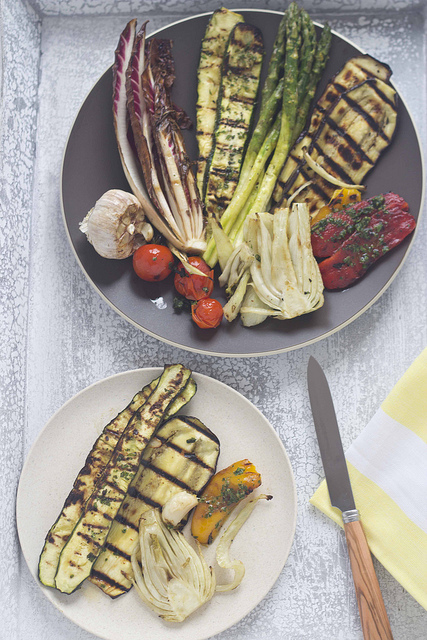 Arancia Blu (Rome): in the capital, look no further than Arancia Blu. A mouthwatering menu of vegetarian and vegan options, with plenty of home made pastas. Arancia Blu is also a wine bar, so you can easily turn your dinner into a full night out without too much effort. Local produce tops the list of ingredients, used to give a vegetarian twist to the amazing culinary tradition of Lazio: their menu will make anyone happy, even meat eaters. Starters are between 8 and 10 euros (9 to 11 USD), mains never go over 12.50 euro (around 15 USD) and desserts are around 8 euro (9 USD).
Un Sorriso Integrale (Napoli): located in the historical centre of Naples, near Piazza Bellini, Un Sorriso Integrale is run by the Amico Bio association, which also runs restaurants in London. Macrobiotic and vegetarian dishes are the pièces de résistance of this lovely restaurant, which also has a food and book store to stock up on organic ingredients and books on regional organic production, natural agriculture and natural eating. If you are undecided on what to try, you could go for their popular 9 euro (10 USD) piatto unico, where you will get bite size tastings of several of Un Sorriso Integrale's best dishes.
Millefoglie (Catania): located in Via Sant'Orsola (phone number: +39-3312505331), Millefoglie is a little local jewel. Family run and with a cult following of aficionados, it is cheap, cheerful, traditional and organic. They have a delicious fixed menu for 10 euro (11 USD) with a soup, a main and a dessert. Its owners support local produce and culture, so don't be surprised if, while you eat, you get to enjoy jazz concerts or some theatre sketch. If interested, keep in mind Millefoglie is open only for lunch. The restaurant does not have a website, but its Facebook page is well active.
Have you tried any good vegetarian restaurant while in Italy, or do you have a favorite vegetarian Italian dish? Let us know!