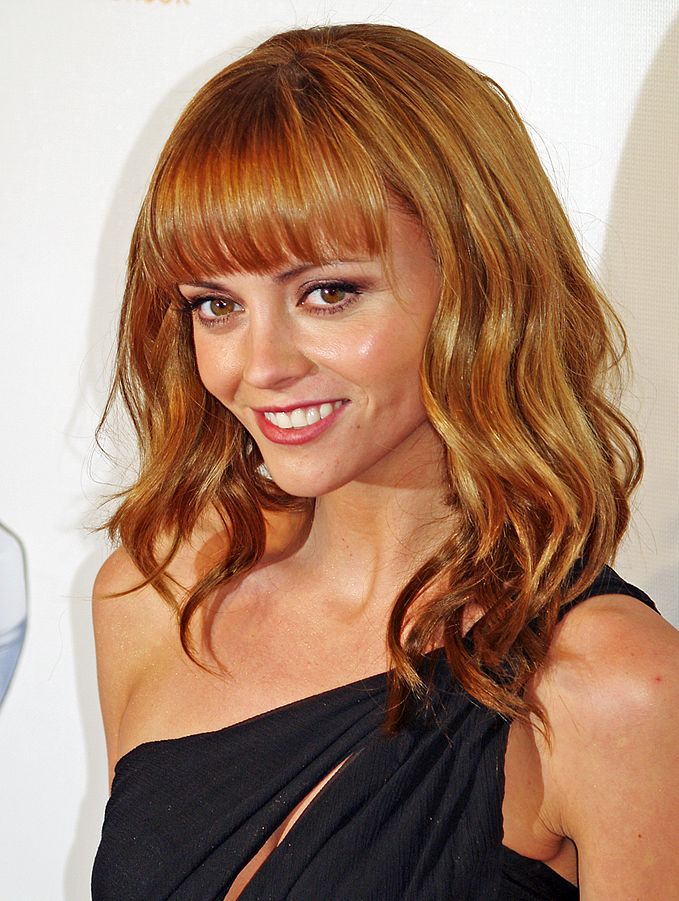 Although she carries an Italian name, this former child star born in Santa Monica in 1980 actually doesn't consider herself Italian at all, preferring her Scottish/Irish heritage. However, her looks and name testify to the Italian side of her. In any case, Ricci is a talented actress, regardless of her roots and ethnicity.
She started acting at a young age, acting in many movies such as Mermaids with Cher, and The Addams Family, her first big break. She played daughter Wednesday, and did a remarkable job. Based on that, she was cast in Steven Spielberg's Casper and has gone on to act in more than 40 movies and a number of TV roles. Her early roles labeled her as the dark young girl, a perfect match for light horror movies and horror based comedies. A few of her films were independent movies, like Buffalo 66, Bastard out of Carolina, and The Opposite of Sex, although she has done many Hollywood movies as well.
Then like any other star child, she grew up and her baby face morphed into a more adult look. Audiences had a rough time appreciating her work as she got older, although her talent kept on getting better. Tim Burton cast her opposite Johnny Deep in Sleepy Hollow, and she had a part in Fear and Loathing in Las Vegas. Another of her adult roles, not quite as good, was in Speed Racer in 2008, where she played Trixie Fontaine. In 2006 she was the leading actress in Penelope.
Artistically, she has never stopped working, and although many of her titles aren't blockbusters, her roles have become more dramatic and deep. Above them all, is her portrayal of the lesbian lover of an ugly and Oscar winning Charlize Theron, in the 2003 film Monster. Ricci truly walked out of her child's success and touched her fans in ways that are hard to forget. The scenes and acting were graphic and as realistic as possible, and made everybody look at her under a different light.
However talented she is, lately Christina Ricci has not been cast in any major productions. Hollywood is a tricky environment, and actors are treated like stocks on Wall Street. We certainly hope that Christina Ricci's star will soon shine again, and brighter than ever.