Italy's Sexiest Women
Italy is not only famous for its thousand-year old culture, its delicious food and the amazing landscape, but also for the Mediterranean beauty of its women.
Many of Italy's sexiest women come from the television business. In most cases, they started off their careers as showgirls/dancers in popular tv programmes. This phenomenon has become such a custom in Italy that these girls were given particular names after the programs they starred in,  from veline to letterine, to schedine and so on. This was the necessary first step for these women to gain popularity.
Some of these lovely ladies became lingerie models. Most ended up on the calendars of Max or GQ at some point. And nearly all of them bagged a footballer as a husband. Regardless to their marital status, here's some more information about Italy's most gorgeous, sexiest women.
Monica Bellucci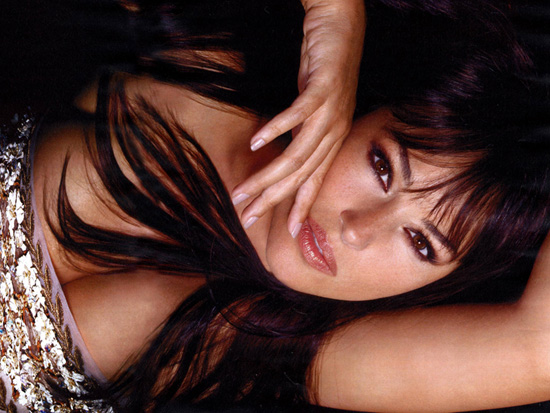 Probably the most famous of Italian Sexy Women, Monica Bellucci was married to the actor Vincent Cassel, with whom she had two daughers, but divorced in 2013.
In the lovely person of Monica Bellucci, sensuality meets professional acting.
This ex-model, who is now a full-time actress, is probably Italy's most popular show woman worldwide (and one of the most clicked names on the web, too), thanks to her international career which also includes a part as Mary Magdalene in Mel Gibson's The Passion of the Christ in 2004 and the two sequels to The Matrix with Keanu Reeves.
Giorgia Palmas
You probably already know her. Just a glance to the picture in this article and you will recognize her instantly: that picture is all over the internet, and for a good reason. Born in Cagliari in 1982, Giorgia is one of the many "Daughters of Sardinia" that took Italian television by storm, showing to everybody how gourgeous the girls hailing from the island are. Like fellow Sardinian Elisabetta Canalis, she became famous as one of the Veline, the scantly clad dancing assistants in the Striscia la Notizia satyrical newscast. Before that, she arrived second place in two beauty pageants (losing one to her cousin Francesca Lodo). After her stint at Striscia la Notizia, she went on hosting a few more TV show, gained further notoriety with her calendar and enjoyed an acting career in the tv show Carabinieri and in the show of improv theatre Buona la Prima.
Michelle Hunziker
Michelle Hunziker was born in Switzerland in 1977, but has since obtained Italian citizenship. Her gorgeous smile has instantly won her the affection of the Italian tv audience. Michelle started her career very young: at just 18 she already was famous for being one of the most sought after fashion models, for being the face, or rather, the backside, of the Italian lingerie brand Roberta and for her marriage with one of the most famous Italian pop singers of the time: Eros Ramazzotti.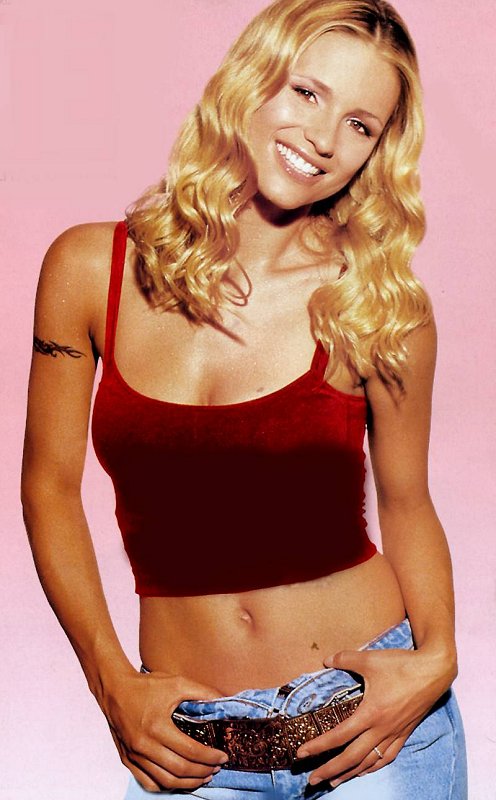 Marrying Eros Ramazzotti transformed Michelle from well known model to instant superstar. She left the catwalks to land roles ad host or assistant in many TV Shows in Italy, Switzerland and Germany.
Today, many years later, Michelle Hunziker is still one of the most loved faces on Italian TV. She hosted many important TV shows, like Striscia la Notizia and Paperissima and recently gave proof of her exceptional skills as dramatic actor, singer and dancer by leading a stage adaptation of "The Sound of Music" and as a comedy actress in the Italian version of Canadian TV sitcom "Love Bugs". She also partecipated in many popular Italian movies, like the "Vacanze di…" series and lent her voice to the character of Gloria, the she-hyppopothamus in DreamWork's "Madagascar" movie.
In October 2014 she married the businessman Tomaso Trussardi, from whom she had two children.
Alessia Marcuzzi
Elisabetta Canalis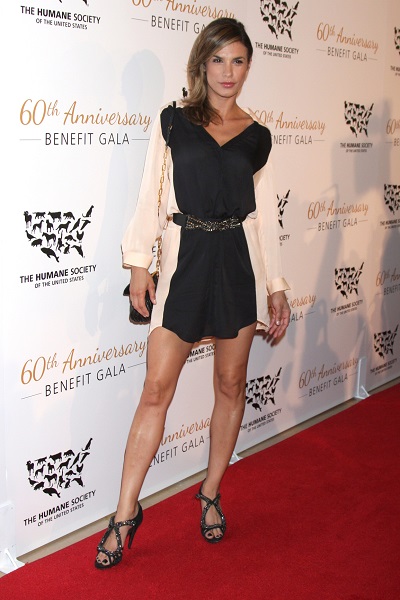 Born in 1978, Elisabetta Canalis started as velina for popular evening tv show Striscia Striscia La Notizia, a news programme with a funny slant. Thanks also to her love story with Inter footballer Christian "Bobo" Vieri, she then became a regular participant in football tv programmes – and the fantasy of many football tv fans. On top of that, her love story with Vieri was excellent material for Italian gossip magazines, as the couple had an infinite number of break ups and reconciliations. After their break up, she got back at the center of the gossip scene while she was dating George Clooney. Although there were insistent talks of a wedding between the two, it never happened. Today, she is married with American surgeon Brian Perri.
Ilary Blasi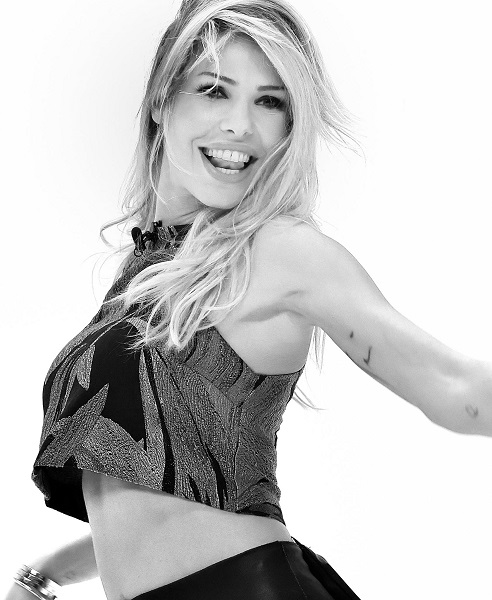 The career of Ilary Blasi, born 1981, began when she was still a kid. Her first famous television experiences included working for Passa Parola with Italian popular tv presenter Gerry Scotti. On this occasion, she was one of the letterine. This was back in 2001. Ilary also had a similar showgirl role in Che Tempo Fa, a weather forecast show. She married with famous footballer Francesco Totti, who used to play for AS Roma. Her career is now in full blast: she is one of the most popular anchor women on Italian TV.
Manuela Arcuri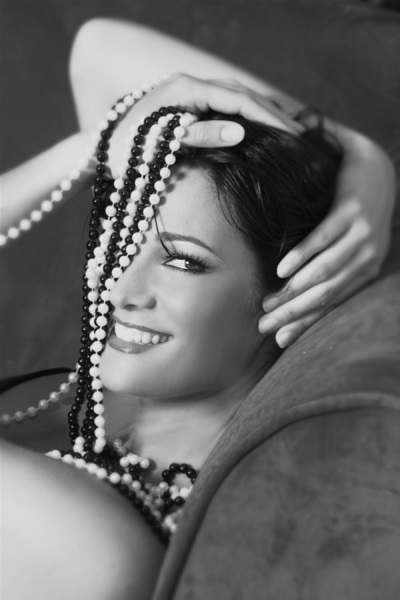 Manuela Arcuri was born in Anagni, not too far from Rome, and started as a model before becoming an actress and one of Italy's favourite calendar women. She's perhaps the most typical of Italy's sexy women – what with the television appearances, a footballer as an ex-boyfriend and plenty of work as a lingerie model!
She has been also active on the small screen, where she performed in several Italian TV series, guest starring along with other great names like Gabriel Garko (with whom she had a fling), Alessandro Preziosi, Anna Galiena, Stefano Dionisi and Claudia Cardinale.
Elenoire Casalegno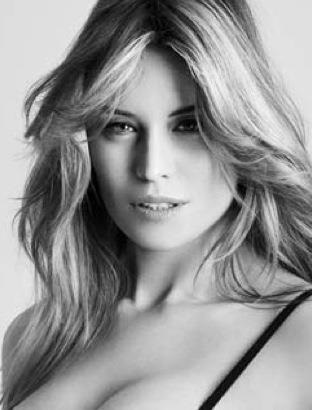 A special mention should be made for Elenoire Casalegno, calendar girl, sport tv showgirl and beauty contest winner – The Look of the Year (1994).
Casalegno is a popular face on Italian TV, where she has been working since the late 1990s. She was Raimondo Vianello's sidekick on a famous soccer tv show, she hosted music programs and, more recently, she was a contestant on Celebrity Big Brother and a perfect host on a Sunday mornings' cooking show. Casalegno is not only known for her beauty, but also for her strong, assertive personality.