Last Updated on November 5, 2018 by Admin
Every nation and every era have their own sex scandals and Italy, in its glorious history, certainly had also its share. Since the Roman's times, Italians have tried to hide what happened in the secrecy of their bedrooms, but some events were simply too much to hide, or weren't hid to begin with.
Talking about sex and the Italians isn't a cheap way to intercept voyeuristic intentions, but is a way to understand how italian society has evolved as a whole. What was forbidden in the past, very nearly became commonplace behaviour just a few years later. Let's look at some of the most spoken ones that created interest in the public.
Cicciolina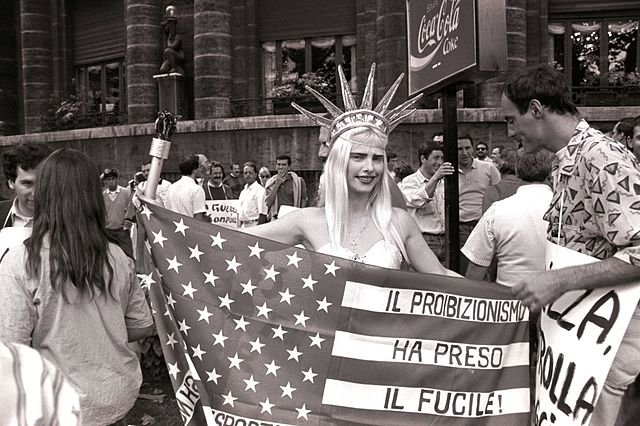 Ilona Staller, alias Cicciolina, is one of the best known names in the porn industry. A Hungarian native, who found success and money becoming a porn star in Italy, she starred in 38 adult movies. Besides being "appreciated" for her "revealing talent" and "biological actions," Staller made the world news for entering the Italian Parliament as a congresswoman, a first-ever case. Cicciolina was indeed presented by Marco Pannella and his Radical Party to political elections, and after a very "colorful" campaign, she was elected in 1987. Ironically, this made more the news internationally than in Italy itself.
Where is she now? After retiring from porn in the mid-nineties, Cicciolina got married, had a child, divorced, got involved –apparently– in some of Berlusconi's sex parties and is today thinking to enter politics again…
Bettino Craxi and Moana Pozzi
Bettino Craxi was one of the most prominent Italian political figures on the 1980s, leader of the Socialist Party and prime minister from 1983 to 1987. Craxi was eventually involved in the Mani Pulite affair, a fact that put an end to his career.
At the height of his popularity, he became… acquainted with famous Italian porn star Moana Pozzi, or so does she say in one of her tell-all books, La Filosofia di Moana (Moana's philosophy). Craxi, who was a married man at the time, was given a 7.5/10 in the sack by the notorious porn performer who, as a matter of fact, dished the dirt on numerous public figures of the time in that very book.
Where are they now? Both Bettino Craxi and Moana Pozzi are no longer with us. Moana died of liver cancer at 34, in 1994. Bettino Craxi fled Italy and took refuge in Hammamet (Tunisia) to avoid incarceration. He died there in 2000.
Vladimir Luxuria
Vladimir Luxuria is another case of a "special" entry in the Italian Parliament, where Italy once again was the first to elect a transgender. This time, the new Communist Party gave her this opportunity. Luxuria is still legally and biologically a man (her anagraphical name is Wladimiro Guadagno), but clearly lives as a woman. A person of high sensitivity and intelligence, Vladimir, after being elected, was able to open the eyes of many Italians and created awareness about the transgender community in the country. Luxuria is particularly famous in Italy for his ubiquitous presence on Italian television, especially as an opinionist for reality tv shows such as "Big Brother" and "I'm a Celebrity, get me out of here."
Where is she now? On tv. She appears very often as an opinionist in many Mediaset shows and she has recently hosted the reality show L'Isola di Adamo ed Eva where participants date on an island…but naked.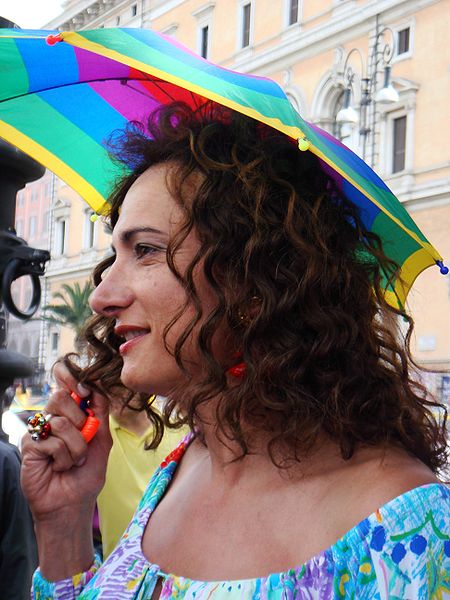 Pietro Marrazzo
This is a true scandal, with little room to escape. An episode that lead to a dramatic outcome and even several deaths. Pietro Marrazzo, then governor of Lazio (the region of Rome), was caught on camera in a bedroom with a transvestite. Marrazzo defined the encounter "occasional", whereas the prostitute defined herself "Marrazzo's girlfriend," admitting their relationship had been lasting for the good part of seven years. But that was not all: the transgender was in Italy illegally, but Marazzo was used to go to his home, apparently, on a weekly basis for sex and to buy cocaine. As the scandal exploded, a couple of transvestites related to the incident died, revealing a much darker scenario to the affair than first imagined. In all that nonsense, great respect and honor to Marrazzo's ex-wife, whose conduct and behavior has been impeccable all along.
Where is he now? Marrazzo, a married man and a father, ended up resigning and retiring to a private life until recently, when he came back to his old job in RAI as a journalist (he is, today, RAI correspondent from Jerusalem).
Silvio Berlusconi
For political fairness, we must mention the lifestyle of former Prime Minister Silvio Berlusconi, a known womanizer. Indeed, his second marriage ended after his wife, former actress Veronica Lario, in a very public statement denounced Berlusconi's lifestyle, saying that his husband was "ill" and "in need of help". Since the end of the marriage, many women claimed to be part of a non well-defined berlusconian harem and, in three instances, the rumors became front-page news. Certainly, the best known sex scandal involving Berlusconi remains the Ruby Rubacuori saga.
Ruby Rubacuori, née Karima El Marough, was at the time of facts, an underage Moroccan citizen. She was arrested for shoplifting and was detained when Berlusconi rang the head of police informing the young girl was "the niece of (at the time) president of Egypt Mubarak" and that Nicole Minetti, a member of Parliament, was to collect her and take her into her custody. It didn't take long to find out Ruby was in no way related to the Egyptian politician and that she was somehow involved in a sordid story of orgies and sex parties at Berlusconi's villa in Arcore.
Where are they now? Silvio Berlusconi was investigated for the sexual exploitation of women and having sex with underage girls. After years on trial, he was eventually acquitted on all charges. He divorced from his second wife, Veronica Lario and has been dating 30 year old Francesca Pascale since 2012 (he is now 79). He is still involved in politics and supports the actions of Italy's right wing coalitions.
Ruby Rubacuori had a child 3 years ago and, today, maintains to work as a waitress in a high-end Milan restaurant. In truth, her spendings appear to point to a different reality: 7.000 euro to celebrate her daughter's birthday; 25.000 euro to buy a motorcycle for her current boyfriend; two apartment blocks (all flats rented out) at Playa del Carmen, in Mexico. It seems her stint in Berlusconi's harem earned her enough to live more than comfortably…
Lapo Elkann
Thank God, Lapo survived the most difficult experience of his life. After an overdose of drugs in the house of a transgender friend, Lapo was rushed to the hospital, nearly dead. A long recovery period in the Unites Sates allowed Elkann to fully get back on his feet. Elkann, heir of the FIAT empire and well known figure of the Turinese jetset, had it all: money, a bright career, a beautiful, famous girlfriend (their relationship ended shortly after the facts), when cocaine almost killed him. Much has been said on the relation between Elkan and the transgender friend in whose house he overdosed: were they friends, were they lovers? It was 2005 and it seemed the end of Elkann's career, but he managed to start over and return to a successful career in FIAT.
Where is he now? After the events, Elkann decided to quit his position in FIAT and retire to Arizona to detox. In 2007, he returned to Italy and begins working again: he funds a fashion house, Italia Independent and, shorthy after, Independent Ideas, a creative powerhouse that became famous because it was featured in a reality show with Elkann as its protagonist. He keeps on working in Ferrari and collaborates with several auction houses around the world. He is also an international ambassador for the Triennale di Milano. 
Cosimo Mele
A Catholic congressman of very conservative views, Cosimo Mele was caught cheating on his wife and family with a prostitute, maybe even two, one of them almost dying of a cocaine overdose during one of their encounters. Mele's secret sex life and drug exploits (although he firmly denies to have ever used illegal substances) have tarnished his political image irrimediably. Today, Mele is under trial and no longer actively involved in politics.
Where is he now? After the scandal, Mele left the national political arena to focus on the local. He became mayor of his home town, Carovigno, in 2013, but resigned in February 2015.
Melissa P.
A young, a very young woman, and a very talented writer. Melissa claims to have had sex with several male partners at the same time, and wrote one of the most successful novel of recent years based on that experience. Melissa's personal life and literary work made front page and led her to notoriety and some wealth. Many accuse her of being a terrible example of her generation, but she answers with brilliant writing and intelligent TV appearances. Sex experimenting and morality are not necessarily opposite. Melissa Panarello (this is her full name) has published other works, although none has reached the same notoriety of her first novel Cento Colpi di Spazzola Prima di Andare a Dormire (published in English as "One Hundred Strokes of the Brush before Bed"). A success in sales, "Cento Colpi" (from which also a movie has been made) has not been received as positively by literary critics, who consider it poorly written.
Where is she now? Panarello continued her literary career, publishing 3 more novels and several journalistic works. She collaborates with women magazine Grazia and with Sette. Panarello is very active on the small screen, too. She is part of the investigative team of Mistero, a popular show on the world of the paranormal. She also participated to the 2015 edition of I'm a Celebrity get me out of Here. 
The "Vallettopoli" Scandal
A still very unclear scandal was the one related to a group of girls with tv career's dreams, for whom jobs would have been found in exchange for sexual favors. Many politicians were involved, included Silvio Berlusconi who, in his position as Prime Minister, pressured the Italian public broadcasting company to engage some of these showgirls. Greatly dug by the media, the scandal never fully exploded legally, as nobody was formally charged of anything.
Where are they now?  The protagonists of Vallettopoli were many. Most of the girls involved in the scandal are no longer on tv, whereas Berlusconi is, as we mentioned above, alive, well and active in politics.
Lele Mora & Fabrizio Corona
Two of the kings of Italian social life, paparazzi and personality managers. Recently Lele Mora (whose name has also appeared in connection to Vallettopoli) confessed to have had an homosexual relationship with Fabrizio Corona, creating a huge fuzz, considering that Corona, involved in many other scandals on his own, is by many considered a sex symbol. Corona has been associated to starlets Nina Moric (with whom he has a child) and Belén Rodriguez (more about her in a second). In 2013 he was sentenced to 5 years in jail following the charges for blackmailing – he tried to extort money from several public figures, including footballers and showbusiness VIPs, after having come in possession of compromising photographs.
Where are they now? Corona was released in 2015 due to health issues and given in custody to Don Mazzi's rehab centre Exodus; he is now seen holidaying with new girlfriends and quiet often he's invited to big clubs as special guest. Lele Mora is also serving his jail sentence in the Exodus rehab centre.
Belén Rodríguez and Stefano de Martino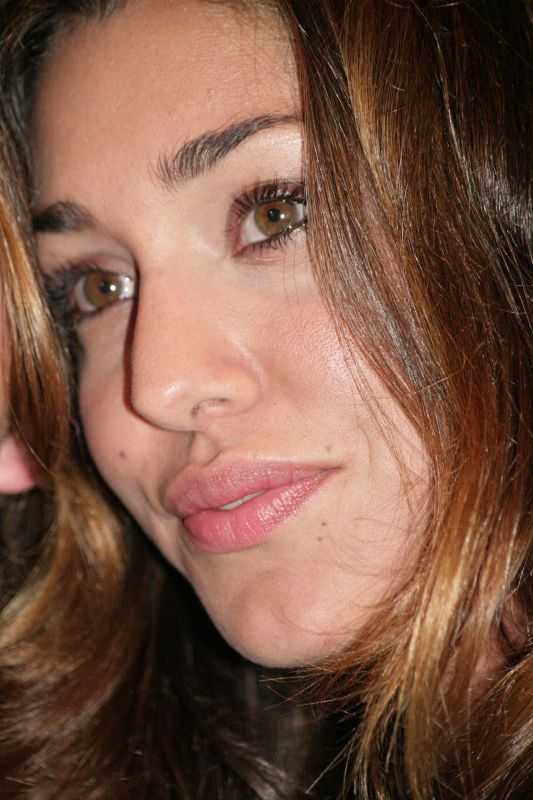 Belén Rodríguez, familiarly known simply as "Belén", is an argentinian show girl who reached enormous popularity in Italy in the past 10 years. Born in Buenos Aires in 1984, Belén began her Italian career as a model, but soon found space on tv, first in small, local stations, then on RAI 3, one of Italy's national tv channels, where she co-hosted La Tintoria, in 2007.
It was the beginning of a bright tv career, which brought her to co-host the Festival of Sanremo twice, in 2011 and 2012.
Bélen was linked to infamous paparazzi king Fabrizio Corona from 2009 to 2012, the year when she met her now husband Stefano de Martino.
The two met on the set of über-popular Italian talent show Amici hosted by Maria de Filippi, a true Italian tv institution. Here, Bélen was part of the dancing crew, along with Stefano de Martino. The feeling between the argentinian and the hunky Italian was palpable and mutual, but there was a problem: de Martino had a long-term girlfriend and she was just there, part of the Amici cast: it was Emma Marrone, one of the aspiring singers participating in the competition that year (she was to win it, and begin an extremely successful career). When de Martino's cheating became openly known, Maria de Filippi publicly kicked Bélen out of the show on prime time tv. Emma famously performed Riccardo Cocciante's Bella Senz'Anima, dedicating it to Bélen, receiving overwhelming support from the people in the studio.
Where are they now? After two years and a baby together, in 2015 Bélen and de Martino separated. Bélen is often on tv, on commercials, singing, acting or co-hosting tv shows; she is also the co-owner of a restaurant in Milan. De Martino and Emma Marrone are also on TV.
Rocco Siffredi becomes a household name
Siffredi hasn't been really protagonist of any sex scandal, but considering he built around sex his entire career, he deserves a place in this list. Born Rocco Tano in Abruzzo, he is a world known porn performer, producer and director. He starred in hundreds of movies and is famous for his… size.
Throughout his career, however, Rocco demonstrated to be more than a porn perfomer. Already in the early 2000s, he appeared in films d'essay and started making a name for himself outside porn. Albeit maintaining a highly sexualized profile, Siffredi became more known outside the world of porn and people liked him. He came across as a very honest man, with a good sense of humour and, contrarily to what many may think, a solid set of moral values.
Little by little, Rocco conquered the heart of Italians: his consacration outside porn happened this year, with his participation to I'm a Celebrity, get me out of Here, where he showed a huge attachment to his family and a profound love for his wife.
Where is he now? Now a beloved household name, Rocco hasn't acted in porn in a while, but remains a known producer. He appears often on TV: he recently entered the Big Brother house for a night to cause havoc among the housemates. In 2015 he took place to the tv show "Isola dei Famosi", the Italian version of "Celebrity Survivors".
Glauco