The lyrics of an Italian song play a motif celebrating the mum: Viva la mamma (Hurrah for the mother)! Always present in texts, poems and Italians' days who are often defined as 'mammoni', mamma's boys, she certainly plays a key role in everyone's life. However, dads is also appreciated and there is no better occasion than the Father's day.
This day is celebrated all over the world but the dates of this anniversary change according to the country even if the aim of commemorating the importance of fathers is common to every place. Unlikely the USA, which celebrates the father's day in June, Italians do it in March, 19th. 'Auguri papà' is an utterance that echos everywhere during the whole day.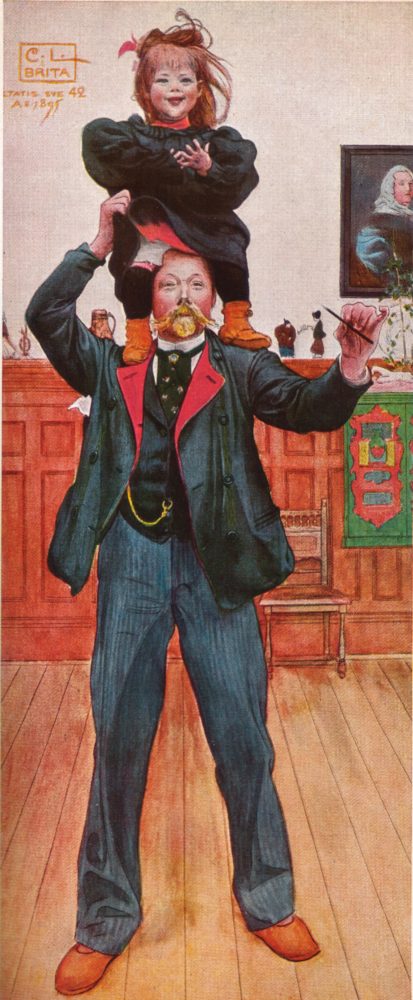 How Italians celebrate Father's Day
Italy is deeply rooted in its Catholic tradition. Thus, a lot of feasts and festivals recall a religious event and this is also the case for the celebration of Italian dads. The father's day is celebrated on the 19th of March which is Saint Joseph's day, the father of Jesus Christ. Saint Joseph is considered by the Catholic tradition as the symbol of a pious and perfect father who fulfills his assigned role within the family, but also the protector of woodworkers, poor people and orphans.
This day has, then, become representative for all the fathers in Italy who are celebrated on this occasion. A lot of local customs are associated to this date. The most widespread habits include a great turmoil among children who are very busy in writing special cards, poems and nursery rhymes in order to give them to their daddy. Schools usually foster these activities organizing special lessons on that. Ties, wallets, socks and perfumes are the most common presents sons and daughters would give to their fathers.
Moreover, a lot of events and street markets are organized in the towns while Italian families use to have a special lunch to honor the father or they decide to go on a trip to celebrate this occasion if it falls on Saturday or Sunday and have lunch outdoors. Being it also the day of Saint Joseph people take it as an occasion to celebrate the Saint's name. This happens mostly in the south of the country where some little villages also host poor people and invite them to have lunch and eat something in line with the tradition of protecting the poor people as outlined by the Saint. Nevertheless, this is something families used to do more in the past and in very little villages in the south of Italy.
Traditional food cooked on the Father's day
A substantial and tasty lunch is what we will always see on Italian tables when it comes to celebrating some special occasions. The father's day certainly is one of those days and there are some famous recipes cooked for this festivity. The most popular products belonging to the Italian food tradition celebrating this special occasion turns around cakes and biscuits rather than salty food. The most famous dishes made on this day and spread all over the country are:
–the bigné di San Giuseppe. This is the most famous emblem of this day. Made with a sugar pastry, it is filled with some cream or marmelade and similar to a cream puff; it is eaten in almost every region. A similar cake is also cooked in the South of Italy but it is bigger and with some cream and a black cherry, amarena, on top: its name is zeppola di San Giuseppe.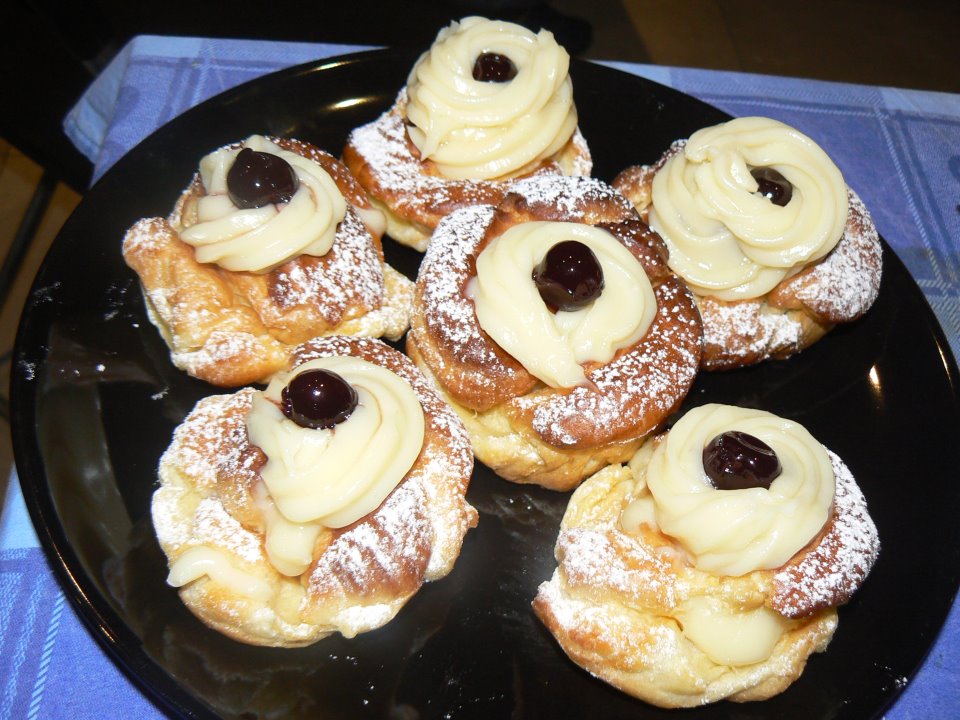 –Sfinci di San Giuseppe. They are some fried cakes filled with ricotta cheese.
Fathers are the pillars of a family and thus they deserve a whole day dedicated to them and to the importance they have. La famiglia, family, is very important for Italians and this is just an occasion to remember the key role fathers play in it and a good occasion to have a succulent meal.