Gays In Italy
Spots They can Crave On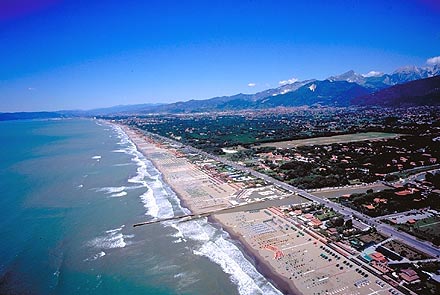 Read on to know why Italy would be the best place to be for gay life!
The mayor of Viareggio, in the Tuscan region of Italy, has already extended an invitation for gay and lesbian travelers to visit the towns of Viareggio and Torre del Lago.
This area has special significance as the place where the famous musician Giacoma Puccini was born and bought up. And the mayor has also promised that travelers coming to this region will find plenty to do once they arrive in this sun-soaked section of Italian region.
Within this region, 'Versilia' is the area of Tuscany in which Viareggio is located and is the name given to the area of entertainment opportunities and events for gay and lesbian tourists in this area.
It is noteworthy that being lesbian or gay in a place like Italy is embraced, like the ever evolving culture of many advanced European cities, and perhaps should teach Americans a thing or two about how human co-existence can evolve for the good of the overall society.
If you want more information on the Versilia, check out the local gay switchboard, supported by the gay-owned and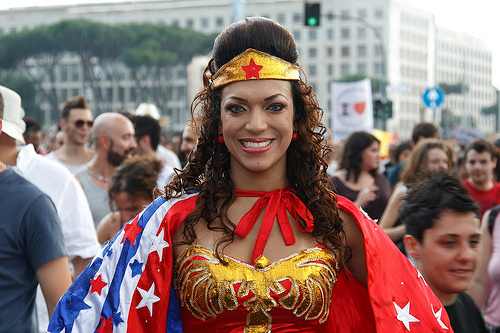 gay-friendly businesses and hotel association board. It is officially recognized by the Viareggio Municipality.
The whole Versilia scene was created around the Lecciona, a very exquisite and infamous beach of fine sand situated between Viareggio and Torre del Lago. Its an ideal place to just sit around and do nothing, while enjoying nature is at its very best.
This area is surrounded by a wonderful National Park with a forest of pine trees and is always crowded with gay men and women. On weekdays as well as weekends one can easily find scores of friendly gay men and lesbians playing, suntanning, swimming, and enjoying themselves here.
As a matter of fact, very close to this beautiful beach, all along the seafront road, is the heart of friendly Versilia: its bars, restaurants, pizzerias, disco clubs, and villa shops. Two very crowded gay and lesbian pubs, Bocachica and Mama Mia, also serve as fine restaurants.
While Bocachica serves delicious seafood, wine, and curry, it also has a music bar with different styles of music including American. Mama Mia's offers typically Italian pizza and its sister club, Momousa, another popular restaurant in town, serves up fine seafood and shellfish as well as coffee and sandwiches.
Frau Marleen, one of the historical gay disco clubs in Italy, is along the beach. It's mostly gay and lesbian on Friday nights, transgender on Saturdays, and mixed on Sundays. Not far from the beach you'll find a festive club called Barrumba, a very popular disco with a nice crowd and a huge dark room. Many gay-owned or gay-friendly shops are found in the center of Torre del Lago and Viareggio as well. You'll want to try Antichita Luigi Tomasso for antiques and gifts. Babele Libreria Cartoleria has gay literature, and Tentazioni is a great gay gift shop but open only in August.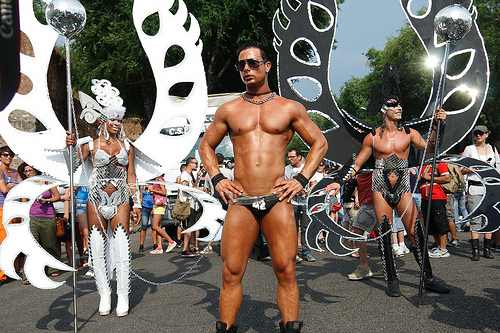 Many cultural events happen in this region as well. They include an annual Carnival, the Festival Pucciniano, and the Festival della Versiliana. Once you're in this area you are close to a number of cities worth visiting – Lucca, Pisa, Firenze, Siena, Volterra, and San Gimignano – and you're just within a short driving span of the romantic Alpi Apuane mountains.
All in all – gay life is getting hot and popular in Tuscany: openly gay and lesbian pubs, restaurants, and shops; open and proud gay men and lesbians; rainbow flags; and lots of travelers coming from all over Italy and other countries.