Rome is the city in Italy with the highest number of restaurant offering full gluten free menus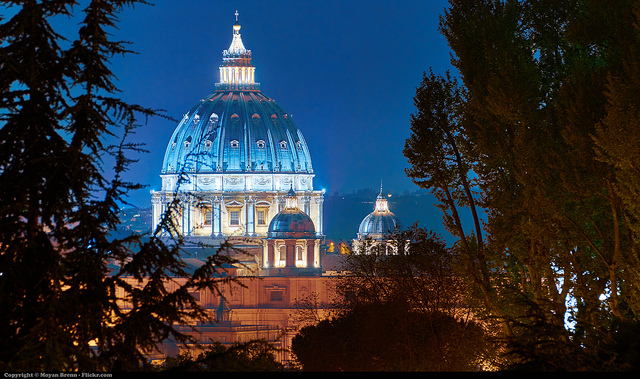 Few days ago, Italian media reported an interesting piece of news about the hospitality business in the country. TheFork, a sister company of tripadvisor that focus on restaurants and bars and allows visitors to book places directly through their website, has released data confirming that Italians have been changing their habits when eating out. It is no longer a matter of "eating exotic," but of "eating healthy." The trend, which is ubiquitous around the world, has been growing in the past decade and theFork's poll only emphasizes what many already thought: we are more health conscious than we used to be when it comes to food. Maybe even too much.
The most interesting results recorded by theFork are related to two specific trends noticed in Milan and Rome: the Lombard metropolis tops the charts as city with the highest number of vegan and vegetarian restaurants, whereas our beautiful capital leads the way when it comes to eateries with full gluten free menus. There is more: Milan is actually among the best places in the world to eat out if you are vegan or vegetarian, along with Geneva, Barcelona and Madrid.
Let's take a closer look at these recent trends.
The general trend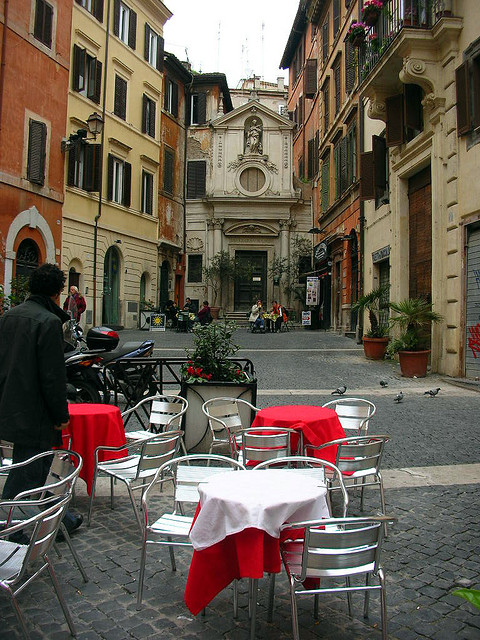 According to theFork, and as reported by news agency AdnKronos Salute, the interest of Italians towards healthy eating has grown in recent years. Natural products have become paramount to many consumers and the most sold foods top ten has witnessed an exploit of soy (it increased of a whole 62% in 2014) and gluten free products' sales (+50%). This are the results of a research conducted last year by Coop and Ref Ricerche Nielsen. Gluten free restaurants are particularly popular in Rome, whereas Milan has seen an increase of 20% in bookings for vegan/vegetarians eateries, a trend particularly strong during the Expo. In spite of the crisis, Italians still like eating out and they do it with an eye for their health and their diet.
Vegans, Vegeterians and those not eating gluten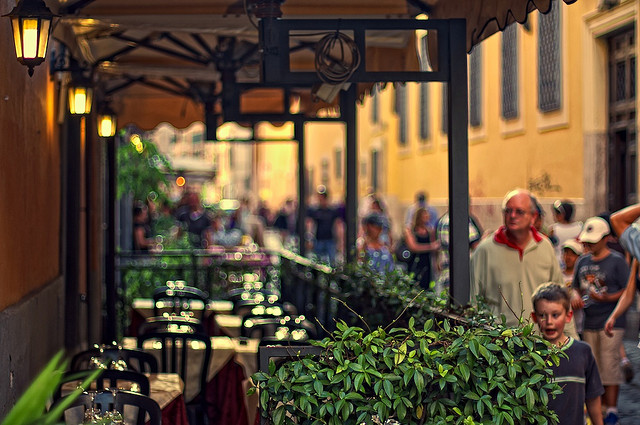 Veganism and vegetarianism have been a popular nutritional choice for many, even though Italy may not have as many dedicated vegetarians and vegans as other nations around the world. According to recent data, 10% of Italians are vegetarians, which is a pretty high percentage compared to the US, with a mere 1.9%, but disappears in comparison with the 31% of India where, however, vegetarianism has profound religious and philosophical roots.
The reasons behind the "going meatless" trend are many, but the majority of western world veggie lovers usually mention health, care for the environment and love for animals as the main reasons to choose a meat free diet.
More interesting is the gluten free issue, because if going vegetarian or vegan is a choice, to many eating gluten free is a real necessity.
The necessity to avoid gluten is brought by a real medical condition, celiac disease. This is a genetically caused autoimmune disorder where gluten, a protein found in wheat, barley, rye and other cereals, causes an immune attack on the small intestine. Because of this, the body cannot absorb nutrients.
According to the Celiac Disease Foundation, 1 in 100 people in the world suffer from the illness: this is a lot. If you know a person suffering from celiac disease, you know even the smallest amount of gluten can cause horryfing consequences, ranging from violent nausea and vomiting, to impossibility to breath. Getting rid of the gluten from the system can require up to a full week and a celiac can expect to feel horrible for at least 72 hours after gluten ingestion. This shows how important it is to cater for people suffering from celiac disease: it is a serious illness, which affects many people all over the world.
A gluten free diet also benefits those suffering from gluten intolerance or specific food allergies, so it is easy to see why the number of people in need of gluten free options is so high.
Gluten Free Eating: Roma Caput Mundi?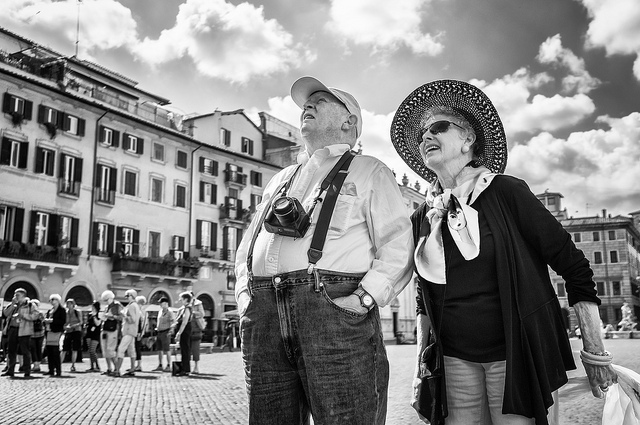 And now that we are better informed on what being a celiac means and why gluten free options are so important when eating out, let us go back to the point: Rome is a great place to go GF (that means, of course Gluten Free!)
According to theFork, there are 53 restaurants in Rome offering gluten free menus and options. This puts Rome high up in the charts of gluten free friendly european cities, along with places such as Paris and Madrid, known for their openness to culinary novelty.
If you are a celiac, or need to stay away from gluten for a while for other health reasons, Rome will treat you well. Here are 10 of the best gluten free friendly eateries in the Italian capital, according to the eager reviewers of tripadvisor and theFork. All these restaurants have 4.5 to 5 stars or votes above 8.5 on tripadvisor.
Prices are based on a meal of starter + a primo OR a secondo dish + dessert and do not include drinks
Red Fish
Address: Corso Duca di Genova, 22
Type of cuisine: fish and seafood
Average price à la carte: 38 euro (41 USD)
Red Fish is located on the Lido di Ostia, just outside the capital, and you can rest assured about the freshness of its fish. The restaurant chooses only local, just fished produce, cooked to exhalt its natural flavors. The restaurant is known for its "aperifish," where you can enjoy a glass of wine while trying a selection of raw fish amuse bouches, tempuras, fingerfoods and small tastings of the restaurant's best main dishes.
La Tavernetta 48
Address: Via degli Spagnoli, 48
Type of food: Roman, homemade cuisine.
Average price à la carte: 20 euro (21.50 USD)
This is a typical family run Roman trattoria. It is near Piazza Navona and offers different menus at lunch and dinner. Try it if you like to savor an authentic Roman dining experience.
Il Viaggio
Address: Via Isonzo, 14
Type of cuisine: Mediterranean
Average price à la carte:  35 euro (37 USD)
Il Viaggio is only a short way away from Villa Borghese. Its style is traditional with a twist, and the majority of its dishes are available gluten free. The restaurant is perfect for a romantic, quiet encounter thanks to its cozy, yet stylish interior. Choose especially if you like pasta and rice dishes.
Art Cibò & Café
Address: Via Leccosa, 59
Type of cuisine: Sicilian and Roman
Average price à la carte: 35 euro (37 USD)
This lovely restaurant and bar is perfectly located in the Trinità del Monti area, and proposes delicious dishes from the Roman and Sicilian culinary traditions. Check it out in the evening, when Italian music concerts are often held.
Joe Padella 
Address: Via Nomentana, 203
Type of cuisine: Pugliese
Average price à la carte: 29 euro (31 USD)
Perfect if you like traditional Southern Italian cuisine, Joe Padella is also a great place for wine connoisseurs.
Ristorante Arturo
Address: Via Aurelia Antica, 813
Type of cuisine: Calabrese
Average price à la carte: 25 euro (27 USD)
Easy going and informal, Ristorante Arturo specializes in traditional, Mediterranean cuisine, with attention given also to wines (there are more than 200 varieties available!). This is a restaurant with an old GF tradition: its chefs started creating gluten free dishes in 1995.
Bistrot Bio
Address: Via del Casaletto, 400
Type of cuisine: Roman
Average price à la carte: 35 euro (37 USD)
Located in the southern part of the city, Bistrot Bio is an elegant and welcoming place, perfect for refined dining. Choose it for a romantic dinner, but also for a business lunch. As you may have gathered from its name, Bistrot Bio's ingredients are all fresh, seasonal, organic and of the best quality. If you decide to go on a Sunday, try out their brunch options, served from 12 to 15.
Mr Beef
Address: Via Macchia Palocco, 186
Type of cuisine: meat based dishes
Average price à la carte: 24 euro (26 USD)
This is THE place for all meat lovers out there, as you may have guessed from the name. Located in the Ostia area, Mr Beef offers an excellent selection of quality meats, from Danish to Angus Irish, to Piedmontese, Chianina or Argentinian. If you like sausages and other "salumi" this is your heaven, too. Well known are also its desserts. The atmosphere is young and cozy, perfect for a dinner with friends, or a lazy sunday lunch.
Pauline Borghese
Address: Via Gerolamo Frescobaldi, 5
Type of cuisine: mediterranean
Average price à la carte: 65 euro (70 USD)
The Pauline Borghese is a place you go to if you want to experience elegant, decadent fine dining. Everything spells style, from the menu to the atmosphere.
Il Doppio Mangiare e Bere
Address: Via Rodi, 16
Type of cuisine: Roman
Average price à la carte: 25 euro (27 USD)
Il Doppio Mangiare e Bere is close to Città del Vaticano. It offers a modern, trendy ambience, perfect for all nightlife lovers out there. This is Roman cuisine at its best, with hints and twists of modernity here and there, unexpected accents on traditional culinary masterpieces.
If you need to eat gluten free, or simply wish to try gluten free cuisine, Rome may just be the perfect place to be. Visit theFork.it and see if the 10 places we suggested above are of your liking, or pick among the many other GF eateries in the city. You can read other customers' opinion, samples of each restaurant's menu and see if the atmosphere of the place is what you're looking for. In case you decide to give it a go, you can book directly from the website.
If you try gluten free food in Rome, let us know about it on our LifeInItaly Facebook Group.