Last Updated on July 2, 2019 by Katty
The History of why Italian Autos are Red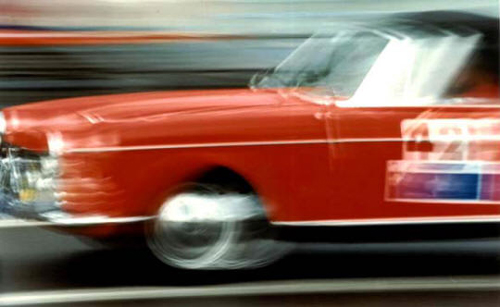 At the beginning when engines would not reach 18000 rpm, and tires were just larger than that of a bicycle, the Federation assigned the official colors of the racing cars depending on the nationality of the car manufacturer.
Italy was assigned red.
It suited us, since everybody knows that red cars go faster. Either at Spa, Nurburgring or Monza the public could recognize at a glance its team automobile, like a sort of championship of the nations.
Blue was the Bugatti and the Talbot, green the Bentleys and Jaguars, red the Alfa and the Ferrari since Italy's color was red. Nowadays advertisement has changed everything. If the sponsor can afford it he or she can order the car any color he/she choose, like at a dealership.
Of course as long as it is not a Ferrari, which is and will always be red. Because Italy was assigned red.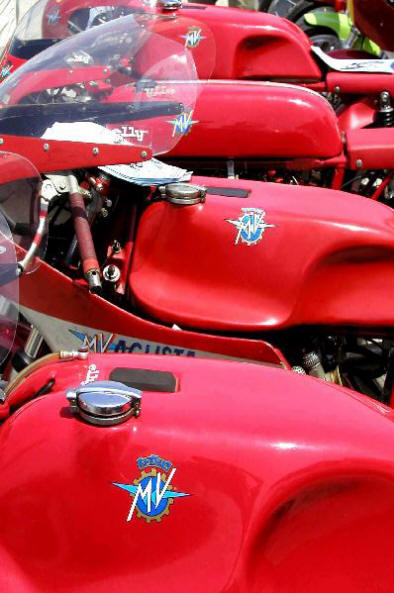 Purché sia Rossa.
All'inizio della fiera, quando i motori non giravano a 18.000  e gli pneumatici erano poco più larghi dei tubolari da bicicletta, la Federazione assegnò i colori ufficiali delle vetture da competizione, secondo lo stato di appartenenza del costruttore.
L'Italia ebbe il Rosso.
A noi andava bene, perché tutti sanno che le automobili rosse vanno più forte.
Che si fosse a Spa, al Nurburgring o Monza, il pubblico poteva individuare a colpo d'occhio la propria automobile, come in una specie di campionato per nazioni. Blu le Bugatti e le Talbot, verdi le Bentley e poi le Jaguar, rosse le Alfa e le Ferrari. Perché l'Italia aveva il rosso.
Oggi la pubblicità ha cambiato tutto: se lo sponsor se lo può permettere ordina la macchina nel colore che vuole, come se fosse al concessionario.
Sempreché non si tratti di una Ferrari, che era resta e rimarrà sempre rossa. Perché l'Italia ebbe il Rosso.
by Luca Ciai