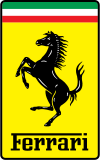 Few brands have a name as powerful as Ferrari: from a small factory in Maranello, Italy, Ferrari has conquered the world, one car at a time. In doing so, it has created a legend that races on wheels and roars with engines which are pure pieces of art.
Enzo Ferrari started the company with a vision: competing with the biggest names such as Maserati, Alfa Romeo, and Mercedes and slowly defeat all of them to become the most successful team in car racing history.
Drivers dream of driving a Ferrari, while regular people dream to have one in their garage. Regardless of the type of personal involvement, Ferrari is a name that generates passion.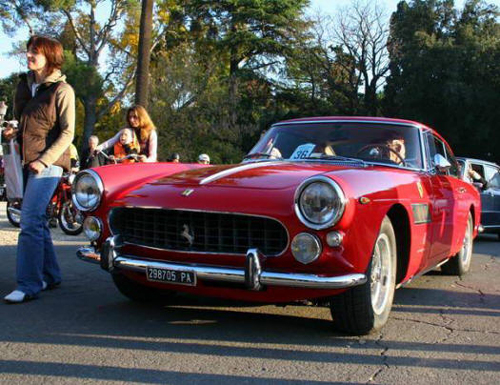 Ferrari Red and the Myth of a Car
The most traditional and official color for Ferrari is a special tone of red, specifically made for these cars. Its logo is a prancing black horse on a yellow shield, a symbol that for decades dominated the scenes of  racetracks.
The horse is the same once painted on Francesco Baracca's planes during WWI; it was countess Paolina, mother of the aviator, who offered Enzo Ferrari to use her son's logo.
Although Ferrari participated and won in almost every known competition — with the exception of Formula Kart and Rallies — the championship that more than others Ferrari likes to associate its name with is Formula 1.
Formula 1 is basically the world cup of car racing, where the best drivers and the best cars compete.
Ferrari: the Business Side of Things
On a business level, the company remained independent until the mid 1970s when a very conservative and reluctant Enzo Ferrari was essentially forced to sell out to FIAT. This was a drastic move, but necessary to get to the next level. Ferrari kept full control of the racing team and development, and the factory remained in Maranello, a pretty sweet deal after all.
The funniest part of it all is that, just a few years down the road, FIAT was to buy out Alfa Romeo and Maserati, two of Ferrari's historical rivals, which now are  officially sister companies: they now interchange designs and technology. It is just as if the Boston Celtics became one team with the LA Lakers!
Longing to Drive a Ferrari
Some of the best drivers in history have driven Ferraris; many have even died for it. Among the drivers who lost their lives we would like to mention the one fans probably remember the most and whose death touched the hearts of many: Gilles Villeneuve, a Canadian-born racer who was probably the last driver Ferrari himself truly admired.
Gilles died in 1982 during a qualifying lap at Zolder, Belgium. Many others had much better luck, winning hundreds of races and world championships. Among those, it is important to remember people such as Alberto Ascari, Manuel Fangio, Niki Lauda, and more recently Michael Schumacher and Fernando Alonso.
Michael Schumacher was one of the most popular Ferrari drivers winning five titles with the Cavallino. He drove in this team from 1997 through 2006. In December 2013 Schumacher suffered severe head trauma after a  skiing accident. Today (September 2020) he is still in a hospital but, for the first time since the incident,  he regained consciousness  after undergoing stem cell treatment in a Paris hospital.
Ferrari the Status Symbol
Parallel to the sport success, Ferrari had a steady increase in sales, becoming a major player in the car manufacturing arena, showing a constant improvement that keeps on growing, regardless of financial crises and world events.
Recently, Ferrari has opened the first theme park created after a car brand in Dubai: it features one of the fastest rollercoasters ever, where cars are perfect replicas of real Ferraris.
Ferrari is one of the true symbols of authentic "made in Italy," always aiming at style, high quality, and perfect design. Continuous research creates competing products, perfect in all aspects: this is what "made in Italy" means and this is what Ferrari customers pay their money for.
Of course,  tremendous amount of investment and technological research are implemented in the other brands of the group, such as Alfa Romeo and the mother company, FIAT itself.
Since Chrysler is now part of the FIAT family, chances are that soon Jeep and Corvette will also have full access to Ferrari technology and that is when the fun will really begin.
See also :