From a motorcyclist's point of view, Italy is among the best places in the world to ride in. Twisty roads, close distances between sea, hills and mountains – you only need to ride a few miles and the landscape changes completely. Excellent food, good weather and reasonable costs make Italy an attractive touring place for bikers.
Riding a Motorcycle in Italy vs. riding in the US
Riding in Italy is not the same as riding in the US: I personally enjoy riding in both countries, but I think touring Italy is overall more enjoyable. Some people think that it is 'riskier' due to the Italian way of driving, but I consider it a lot more fun. If you are an experienced driver, you will have no problem driving through Italy – and actually there is almost no better place to enjoy a bike. The hills of Umbria and Tuscany, for example, are really a 'gift from god' on a bike. But it is a really big treat to bike in practically all regions of Italy.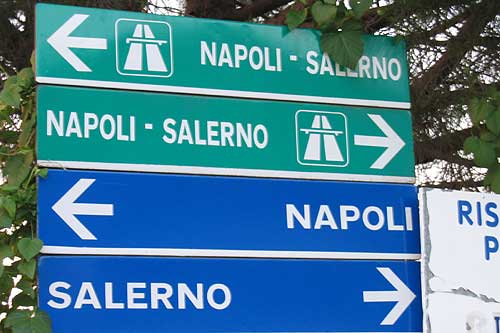 Riding in major towns: there are really thousands of little mopeds and scooters in all major towns: you will have to watch out for them because usually people riding them do not know how to drive properly: if you are on a larger bike with less handling, they will overtake you from left and right, or will even pass you while you are overtaking a car … there are no rules for those damn little mopeds! Then there are large scooters: watch out for those as well, since they are usually driven by former car drivers fed up with traffic and parking problems, but having little or no idea of how to ride a bike. Therefore, they are quite accident-prone.
Another difference is that usually, when they ride for fun, Italians and Europeans do it in two on a bike (men and women, believe it or not!) – oddly enough, in the US I see almost all single riders. Too bad…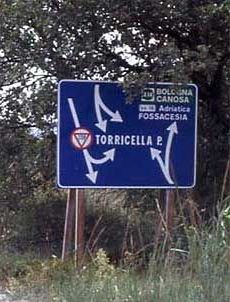 One more difference is that, at least here on the East Coast, people use motorcycles mostly for fun, as a recreational vehicle during the week-end. Italians use their bike everyday and the reason is simple: with a motorcycle you can cut through traffic, go first at the red light cutting between lanes and you can easily park near the pavement. In the US, there is no real advantage in going to work with a motorcycle: you cannot pass cars at a stop light or go through lanes, you cannot park unless there is a designated (car) spot. This is quite unfortunate for us motorcyclists who enjoyed the freedom of Europe (or, for that matter, any other country in the world). I believe it is also bad for the country, since motorcycles use far less gas, and they take far less space than some last model SUVs or pick up trucks.
Feel free to disagree with me, however, and send me a comment on this one …
Riding on country winding roads: it is more or less like riding in the United States: I would expect no problem there.
Riding on the Autostrada (highway): like all countries in the EU, Italy introduced a penalty point system, where each time you are caught speeding you lose points on your driving record. This might slow down some drivers, but speeds are still relatively higher than in the US. The speed limit on the Autostrada is 130 km/hr (about 80 miles/hr) but do not stay on the passing lane unless you are doing 140/150 km/hr (90 miles/hr) or you will see cars appearing at 2 feet from your tail light flashing at you, which I personally hate.
Renting a large bike can cost some money but it is definitely worth it: there are places that also offer organized rides. If you need help or suggestions please go to the contact us form of life in Italy and send me a message.
For a smile you can take a look at Bob's video of riding a moped in Naples: Riding a Vespa in Naples.