Debates on the Cirinnà DDL (Disegno di Legge) about same sex civil unions and "step-child adoption" have concluded for the week and shall resume on tuesday, the 9th of February. Far from reaching a viable agreement, the Italian Parliament has been particularly divided on the proposed legal nature itself of same sex civil unions, considered too similar to marriage from a legal and ethical point of view. This has been strongly  opposed by detractors, who consider marriage, as the union of a man and a woman, the natural basis of society.
Another problem rose in relation to the allegedly unconstitutional path followed by the Cirinnà law proposal to reach the current stage of parliamentary discussion.
In the meanwhile, Italy has been clarifying its head on the subject, as reported by ANSA today. If you want to understand better what has been happening, you can check out our article about it.
ANSA reports the latest poll results about same sex civil unions and "step-child adoption"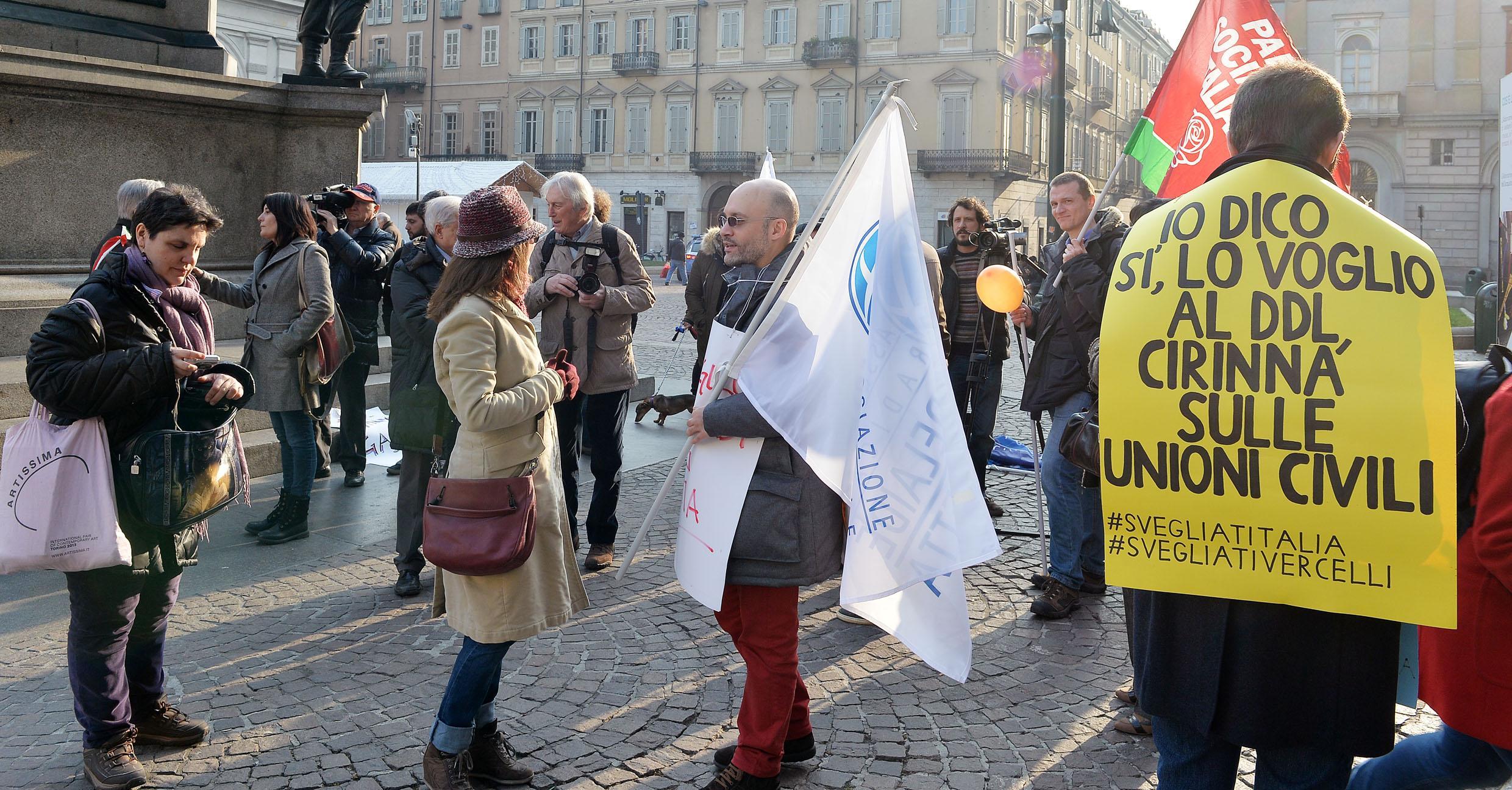 (ANSA) – Rome, February 5 – If they were lawmakers, 50% of Italians would vote in favor of the government's civil unions bill now before the Senate, an Ixé poll for RAI public broadcaster showed Friday.
That percentage is down from 53% a week ago.
As well, 73% of respondents said they are against gay adoptions, up from 67% last week.
Those in favor of gay adoptions dropped to 20% from 24% last Friday.
The government has repeatedly said its bill does not call for gay adoptions per se, but for partners in same-sex couples to have the right to adopt each other's children.
Right now in Italy, children of gay parents risk ending up in the foster care system should one of their parents dies, because the surviving parent has no custody rights over them.