Would you be happy to pay 1 euro for a house in Italy? It's a dream for many, mostly the youngster who find it difficult to buy a house. It's a dream that can come true thanx to the initiative of some Italian "comuni", municipalities, that want to combat the desertion of some towns and revive abandoned areas. The houses are property of people that want to get rid of them and they ask the "comune" to help them find a buyer: the building costs only 1 euro, but you have to pay for its renovation.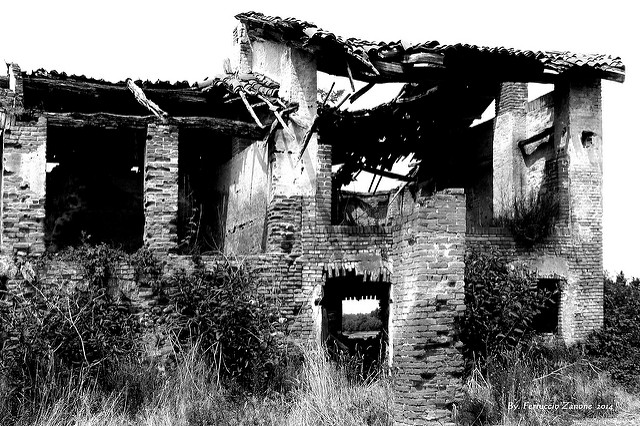 The costs for the renovation can be reduced due to government and European subsidies, especially if you are a young couple. If you are really interested, you should also consider that normally there's a time limit for renovations, that goes from 6 months to a couple of years.
Salemi, a town in Sicily that first had this idea with its mayor Vittorio Sgarbi, has failed in carrying out the project for various reasons. Also Carrega Ligure (in Piedmont) and Lecce dei Marsi, despite the initial enthusiasm, had to give up the project due to the Italian bureaucracy.
Other towns succeeded.
In Maremma a Montieri, Grosseto, 2 of the 10 available houses were sold. Truth is, they didn't cost 1 euro, but 12,000. Nevertheless, including the renovation the new houses cost about 50,000 euro, which is still a deal, considering today's real estate market.
The most successful projects seem to be those on the islands.
In Gangi, Palermo, the municipality received about 1,000 requests, and 100 old houses were sold. Officials are sure this will bring back to life this old town.
Regalbuto, at the foot of Mount Etna, has already received many offers before the official announcement was made.
In Sardinia, Ollolai with its 2,000 inhabitants has already sold the first house at one euro, and is expecting to sell two more. The municipality of Nulvi, at just 15 minutes from the beach, has 6 available houses. Here you are also asked to use local people to renew the house, but with 20,000 euro you could have the house of your dreams at only 500 meters from the sea.
This might sound impossible, but instead of letting the buildings fall down and the towns disappear, municipalities in Italy are ready to sell the houses at really low prices.
With a little investement and a bit of luck, you could become the owner of a newly refurbished house in your dreamland.