Laura Pausini was born in Faenza, province of Ravenna, on May 16, 1974. When she was only eight years old, she began to sing with her father in piano bars. On February 26, 1993, she sang "La Solitudine" at the Sanremo Music Festival. She won the title in the Young Performer's category: this was the beginning of a music sensation.
Shortly after her win at Sanremo, Laura published her first album, "Laura Pausini:" it was released in Australia, Europe and Japan and sold over 2,000,000 copies. It topped the music charts, not only in Italy, but in several countries worldwide. She recorded a special rendition of La Solitudine for the English speaking market, with lyrics written by Tim Rice.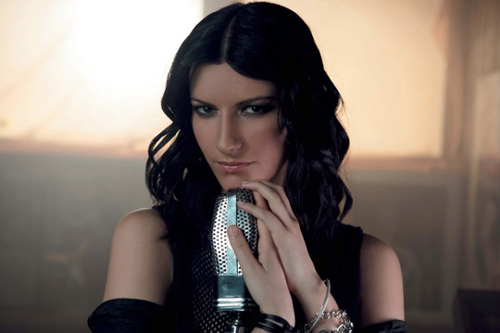 "Laura," her second CD, which was released in 1994, was a music sensation. It included "Strani Amori," which brought her third place at Sanremo in the "Big" category. The album was released in several countries and topped the charts in Italy. Over 4,000,000 copies were sold.
A collection of Laura's first two CDs was released internationally and became a cult album in North and South America, and Spain. Over 1,000,000 copies sold in Spain alone. Her release of "Amores Estraños" took first place in the prestigious Billboard ranking of Hot Latin Tracks. Billboard hailed Laura as only second to Mariah Carey as the female singing sensation of 1994. This may have had an influence on Laura's winning of "Lo Nuestro" prize in May 1995, in Miami, Florida. She was named the best emerging Romance language singer to hit the US music charts.
The Italian Ambassador to Spain presented Laura with a platinum globe at the Italian Cultural Institute in Madrid in October 1995. The honor recognized her as the first non-Spanish singer to have sold over 1,000,000 copies in the country. Earlier that year, Laura had won the World Music Award. In honor of her status as an International artist, her album, "Le Cose Che Vivi" was released in Italian, Portuguese and Spanish. Over 500,000 copies were sold.
Laura has her own songwriter, but often collaborates with him to write her own songs. Her music is always of the highest quality: she's had the honor of recording with the London Symphony Orchestra and has collaborated with some of the best-known pop/rock artists in the world, such as Eric Clapton, Steve Ferrone and Phil Collins.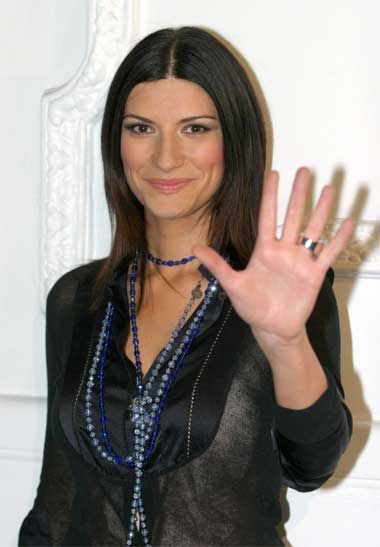 Laura won the new IFPI Platinum Award in 1997, for the 1996 sales of her albums. This enabled her to reflect on her music, which spurted growth that was apparent on her album "La mia risposta."
In 1999, Pavarotti, the world famous tenor, organized his annual show in Modena and wanted Laura to partecipate. Laura sang a duet, "Tu che m' hai preso il cuor," with him. She released her fifth album in 2000, "Tra te e il mare," which was also released in Spanish.
Singing with Luciano Pavarotti: "Tu che m'hai preso il cuor"
Laura Pausini had sold over 25,000,000 albums just a decade after making her debut, at age eighteen. This is sensational, as she had not yet broken into the English speaking market. She sang for Pope (now Saint) John Paul II at the Vatican Christmas mass in 1998. The same year, she sang for Barbara Streisand's birthday. In 2002, she released her album "From the Inside Out" for her crossover to the English speaking market. The album didn't do well. However, she then released "Resta in Ascolto: escucha" and once again hit the top of the music charts. The album was nominated for Best Female Pop Vocal Album in the Latin Grammy class in 2005. In the same year she released a live album, recorded in Paris.
A young Laura Pausini, in the 1993 video for her first success, "La Solitudine."
In 2006 she releases "Io Canto," an album of traditional Italian songs interpreted by her. The album was also released in Spanish, to comply with the singer's will to make Italian music better known abroad. She collaborated with several Italian and international artists for this album, including French music icon Johnny Hallyday, with whom she dueted. One more album came out in 2008 ("Primavera in Anticipo"), before Laura decides to take a break from recording to focus on touring and her personal life: linked with her producer for several years, she was to announce her pregnancy in 2012. In 2011 she publishes "Inedito" and continues collaborating with several artists both in Italy and abroad. In 2013, Pausini publishes a greatest hits to celebrate her 20 years in the music business, a release followed by an almost 2 year long world tour. The double cd album was more than a simple "best of," as it included several covers and collaborations with other artists, as well as a couple of new songs.
Her last album was released this year and her world tour will touch several locations worldwide between 2015 and 2016.
As of today, Laura Pausini has won the ASCAP Latin Music Awards 5 times, the Billboard Latin Music Awards once (with 4 total candidatures), the Grammy once , the IFPI Platinum Europe Awards 4 times, the Italian Music Awards 10 times (in several categories), the Latin Grammy Awards 3 times, Los Nuestros Awards 4 times, the Nickelodeon Kids Awards once, the Telegatti 7 times, and many other national and international prices. In 2006, she has been awarded the title of Commendatore dell'Ordine al Merito della Repubblica Italiana for her work in the arts.
Laura Pausini dueting with Marc Anthony in "Se Fué" (2013)
To know more about her work and discography, you can visit her official website.
By Mary M. Alward
Updated by Francesca Bezzone