If you are traveling to Italy and plan to do some shopping or are simply stopping at the café, you might find the following useful:
1. Price Tags Must Be Displayed
In Italy all items should be tagged and price tags should be visible to consumers, this is to prevent anyone being taken advantage of by a shopkeeper looking to up the price unexpectedly. If you notice a missing tag just bring it to the attention of the store manager, but if you sense something shady is going on you have the option of notifying the police.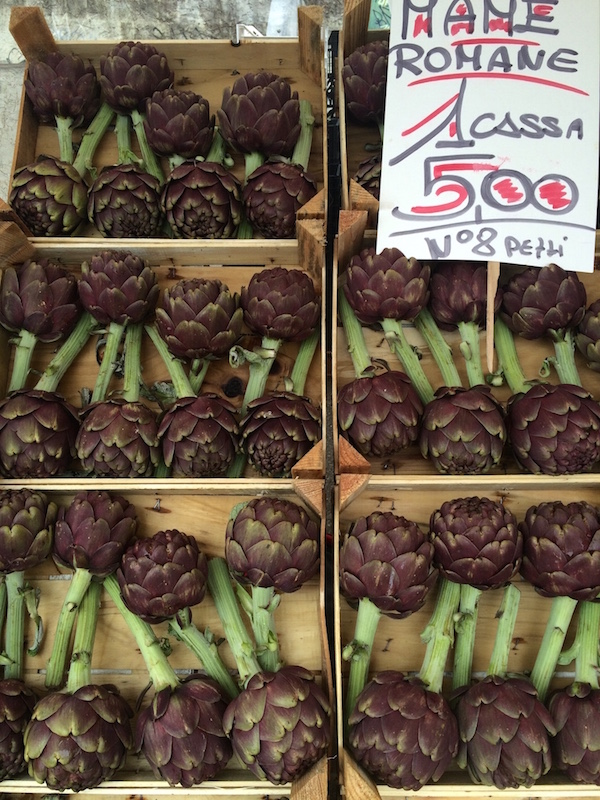 2. Bargaining
Within limits, bargaining is allowed in Italy. You will usually have better luck in smaller stores or at the market. Generally items like food and electronics are not bargained over, but you can always try. The best way to bargain is to ask for a small discount, especially if buying more than one item.
3. 22% Sale Tax Already Included
Italy doesn't have sale taxes per se, but it has the I.V.A., which is 22% of the selling price. The I.V.A. is already included in the price and is the seller's responsibility to collect. However, it is the responsibility of the customer to always ask for a receipt and keep it when leaving the store as proof of payment.
4. Tax Refunds for Foreigners
The I.V.A. is actually refundable for foreigners. At the airport, train station and other borders, there are kiosks where the tax can be refunded. It important to keep all your receipts and have a legal ID as proof of your foreign nationality.
5. Credit Cards Vs. Cash
There is no real difference; sometimes paying in cash might favor the bargaining process, but paying by credit card is not usually a deal breaker. If a credit card is used a signature is always required. The credit card receipt is not considered a receipt of purchase, and is therefore no good as a proof of sale. Make sure to always request a receipt of the transaction.
6. No Free Soft Drink Refills
If you are eating in a restaurant or in a fast food joint refills are not allowed and each soft drink is charged separately. It is very important to keep this in mind so as not to be surprised when the bill arrives. It is very common to see cans or bottles in Italy rather than fountain drinks, a likely reason for the absence of refills.
7. Different Price for Sitting Outdoors
Another thing that drives everyone crazy, including Italians, is the fact that cafes or bars have different pricing if you decide to sit or stand. Many places also charge more if you want to sit outside and people watch. This is absolutely legal and those new to Italy need to be aware of it. In the most touristic places, like Piazza San Marco in Venice or Trevi Fountain, prices can be 5 or 10 times what you would pay in another place. If you don't want to have surprises, always ask for the menu before you order.
8. OpeningTimes
Most stores close at lunchtime for one or two hours and opening hours also change from Summer to Winter. In recent years more stores are open all day, but it is not yet a common thing. Even some banks and all city gas stations close for lunch. Supermarkets, fastfood restaurant chains, bars and shopping malls don't usually close for lunch.
9. Returning Merchandise
There is really no such thing as returning purchased goods for a refund in Italy. Only very few large department stores allow refunds. If there is something wrong or the customer changes their mind the store will usually either replace the item or provide store credit.
10. Shopping Malls and Outlets
Shopping centers are usually located outside the city limits and very rarely in downtown areas. The typical mall layout, so common in other countries, only recently began to be seen in Italy. Generally Italy remains a country with a street shopping culture, partially due to the beauty and historicity of its buildings. Outlets can usually be found some miles from cities, out in the country. There are maybe ten major outlets in Italy and it's not uncommon for Italians to drive 2 to 3 hours to shop at one. Both malls and outlets have continuous opening hours, although pricewise only outlets really offer significant bargains.