News from the Bel Paese November 11-17
Here's an overview of the facts, events and trends that filled Italy's front pages in the past seven days. From ILVA to the flooding of Venice, all the way through the nation's distorted idea of Black Friday and the loss of an icon of Italian varietà.
The people of Taranto and the Government fight against the shutting down of ILVA
Taranto's ILVA is the largest steel mill in Europe, but it hasn't been faring well for a while. ILVA has been run by ArcelorMittal, a French-Indian company which, the last 5 th of November, took the decision not to renew its lease, also abandoning the idea to purchase the plant.
The situation is extremely complex: ILVA does not comply with current environmental regulations, virtually operating illegally, and pollutes much more than it should. But ILVA employs almost 9000 workers in Taranto and produces more than 4 billion-worth of steel per year: impossible to close it down without causing a socio-economical shock in the area. For this reason, in 2015, the Italian Government approved a scudo penale, a legal shield allowing ArcelorMittal to continue running ILVA without legal issues, provided they committed to renovating the plant and bring it to current environmental standards.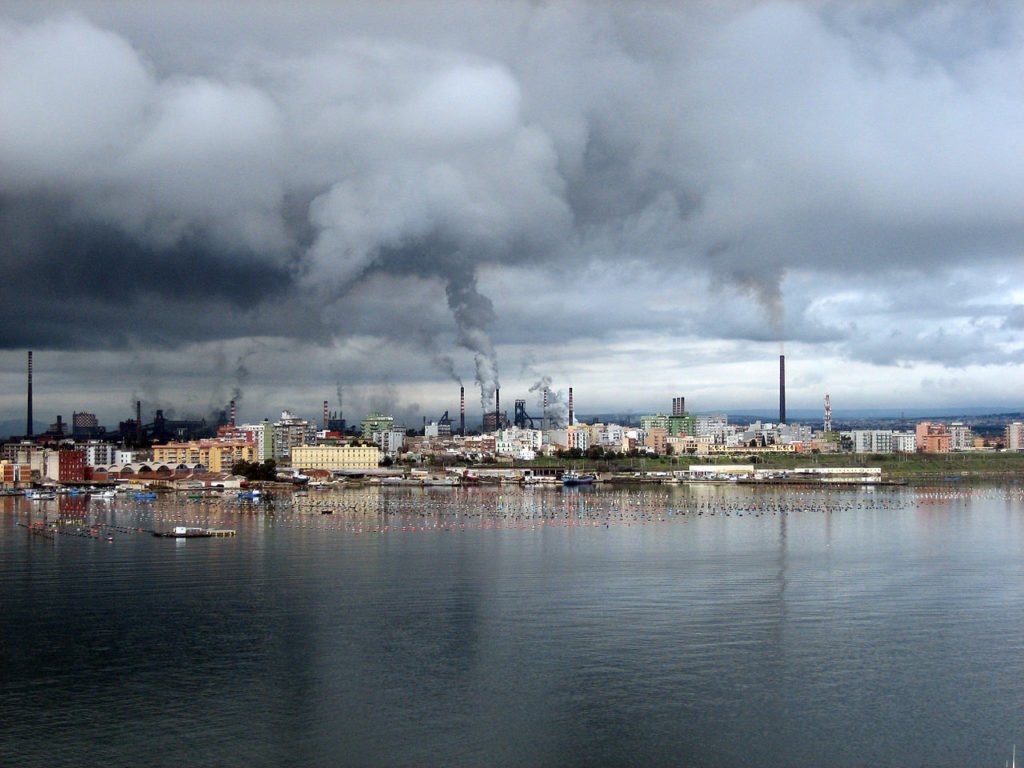 At the end of October, however, the Senate decided to remove the scudo penale, something Italian environmentalists have been campaigning against for quite sometimes, in name of ILVA's long lasting breach of environmental laws (the plant has been considered responsible for a plethora of problems in the Taranto area, including a rise in certain types of cancer).
Finding themselves in a position where they could be criminally charged, the people at ArcelorMittal decided to call it a day and cease production, causing an outrage among workers. The Italian Government maintains that ArcelorMittal is acting illegally, because, by closing the plant down, they will fail to comply with the agreed request of bringing ILVA to environmental standards; ArcelorMittal says the deal was different, because they had been guaranteed protection while keeping active a factory that breached said standards. Many, however, believe ArcelorMittal wants out of the deal because ILVA is no longer as profitable as it was.
After a week of letters, messages and diatribes, ArcelorMittal declared that production will stop on the 4 th of December because of a lack of new orders. Yet, workers' unions are of a different opinion: there are orders and many of them, as a matter of fact. Taranto's public prosecutor announced an investigation into ArcelorMittal's last decisions, maintaining that their behavior is an attack to the economic well being of the country.
It looks like ILVA will be on the news still for quite some time.
Venezia endangered by acqua alta, but it could have been avoided
Venice was built on a lagoon and the phenomenon of acqua alta, that is, particularly high tide that floods the city, has been known for centuries. While, in the vast majority of cases, the city just puts on a pair on wellies and goes on with its routine, there are times where the situation becomes dramatic, as it has happened this week.
Because of the heavy rains that hit the area, acqua alta reached peaks of 187 cm. Saint Mark Square and its Basilica have been flooded, the salt in the water potentially damaging the beautiful mosaics of the church.
Many stores have been damaged, with millions of euro worth of damages.
The country has immediately responded with massive examples of solidarity, with collections of money and goods to be sent to the people of La Serenissima taking place everywhere: SIAE, the Italian copyright association has been collecting money to help libraries and bookshops damaged by water; Italy's foreign affairs minister, Luigi di Maio, has been contacting world leaders to seek support internationally, while a myriads of associations and groups all over the country have started fundraisers.
With weather unlikely to improve for at least another 48 hours, many wonder how long Venice can resist and how deep and irreversible the damages will be. Bitterness hits, when thinking the city has been working on an anti-flooding system, known as MOSE (Modulo Sperimentale Elettromeccanico), for the past 30 years, which has been lying unfinished, unused and uncared for since 2016 because of, among other things, a series of corruption cases related to the selection of the contracted companies.
The images of Venice under water as it is right now rose wave of disgust towards the lack of protection towards a city loved and cherished everywhere in the world, whose fragility is exacerbated by Italy's inability to properly care for it.
Italian soldiers hurt during Iraq's ISIS attack
On the 11 th of November five Italian soldiers deployed in Iraq were seriously injured in an attack carried out in the Kirkuk area. ISIS vindicated it. After the event, the Italian Consiglio Supremo di Difesa (High Council of Defence) released a statement to highlight the country's commitment to remain present in Iraq, as well as in all areas in the world where terrorism thrives.
The five soldiers returned to Italy on the 13th of November, after having been transferred from Baghdad to Ramstein, in Germany, where their conditions were assessed and stabilized. They were welcomed back to Italy at Ciampino airport, by their families, Minister of Foreign Affairs Luigi Di Maio, Minister of Defence Lorenzo Guerini and Chief of Defence Staff Enzo Vecciarelli.
The five are currently recovering at the Celio Military Hospital, Rome: none of them is in life-threatening conditions.
Black Friday all'Italiana
Italians' passion for American tradition has grown in recent years. While Italy's children fully embraced trick or treating and Halloween dressing up, adults turned their heads – and interest – to Thanksgiving. Or better, to the day after it, Black Friday. Probably because of the presence of Black Friday deals on famous international online shopping platforms accessible also in Italy, like Amazon, the most popular sales day of the year has been a staple of the Italian Fall for quite sometimes. With only one difference, really. The Italian Black Friday lasts the whole month of November. Stores and websites alike began their sales about 10 days ago, with more and more doing so the closer we get to the end of the month.
More than a Black Friday, it's a Black November, and it's quickly becoming the true beginning of Italy's Christmas season.
Goodbye to Antonello Falqui, genius of Italian "varietà"
On the 15 th of November, Italy said goodbye to an icon of Italian television, Antonello Falqui. In the 1960s, Falqui discovered artists like singer Mina, actor Walter Chiari, the Kessler Twins and comedian Franca Valeri. Falqui created and directed some of the most important and representative shows of the Golden Age of Italian TV, including Arrivi e Partenze, the first show broadcast on Italian television, Il Musichiere,Canzonissima, Giardino d'Inverno, Studio Uno, Milleluci, Al Paradise.
Quirky and touching the way news of his passing reached the public: a post on his social media pages saying that "I have left for a very long journey…you can come say goodbye on Monday, the 18 th of November at 11 am, at the Sant'Eugenio Church, in Viale Belle Arti, Roma…".
Key words: News, Italian News, Venice, ILVA, ArcelorMittal, acqua alta, ISIS, Antonello Falqui, Black Friday