Inimitable Venice
The charm and mystery of Venice always attracted the attention of many visitors. Enchanted by its beauty, most of them hope to visit unique Venice again. Distance can be an issue, but for some citizens of the world, things are easier than for others, because they may live near one of Venice's "sisters in beauty," cities that, because of their conformation, location and characteristics can be reminiscent of La Serenissima.
Others are less lucky and may be stuck near one of the many crass, vulgar imitations of Venice sprouting like mushrooms a bit everywhere in the world.
Sisters in beauty, we said: well, there are towns, cities and even single areas within them of unique, breathtaking beauty, which have been associated to Venice because of the way they look. More often than not, it is the preponderant presence of water in their urban development to make them reminiscent of Venice itself. Would you like some examples?
Amsterdam is by many considered the real rival of Venice when it comes to water-enhanced beauty: very different in style, as Amsterdam developed in a Northern European, Germanic style, it is nevertheless a city of great charm and art. Water is essential part of Amsterdam' s charm and attractiveness, as are all the activities related to it, navigation upon its canals above all. Waterways in the city provide a fantastic way to appreciate the architecture and artistic wealth of one of the most beautiful capitals in Europe.
Not far from Amsterdam, we find Bruges, in Belgium. Considered one of the most attractive towns in the Flanders, Bruges' city centre is part of the UNESCO World Heritage, and it is of uncomparable beauty. Very Northern in its architecture, it is known for its canals, which are mostly navigable. In this, Bruges is reminiscent of Venice, even though it is certainly closer to Amsterdam when it comes to type of architecture and artistic style.
Also in the Netherlands is Giethoorn, a town of about 2600 inhabitants in the middle-east part of the country, with no roads, just pathways and canals. You can either walk or travel by boat. The town boasts more than 176 bridges.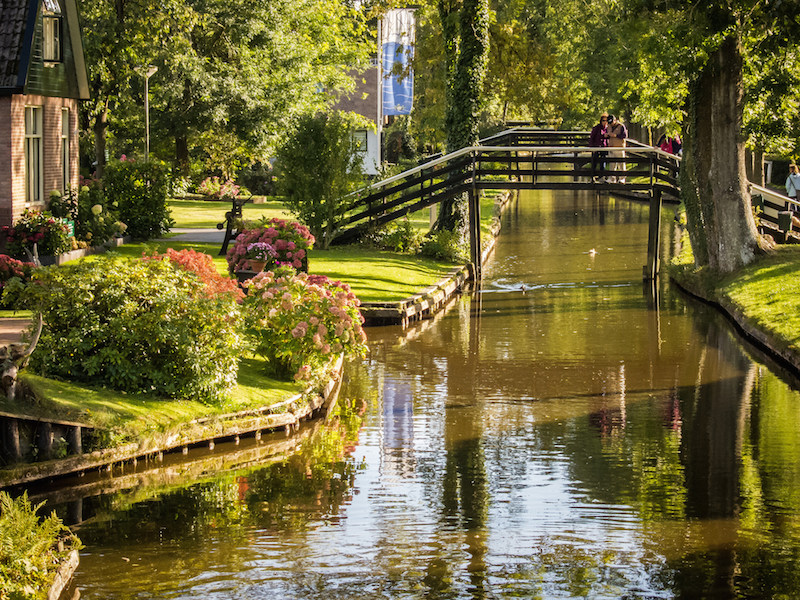 Italy's beautiful neighbor, France, also claims its right to compare places to Venice: Annecy, in the Alpine area of the Haute Savoie, was built on the banks of the homonymous lake and it is, too, crisscrossed by navigable canals. Charming also because of its beautiful gardens, Annecy is by many viewed as a romantic hot spot, just as Venice is.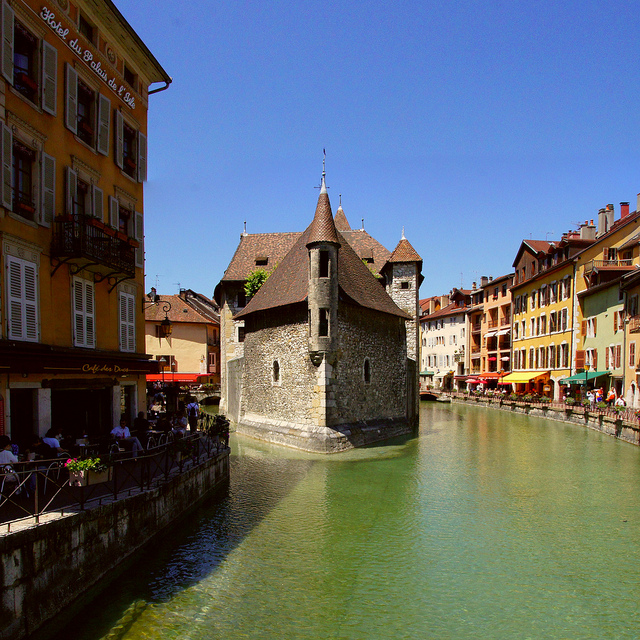 Last but not least, breathtaking, magnificent St Petersburg: here, we truly cannot speak of imitation of any sort, because St Petersburg is up there in the same league as Venice, when it comes to beauty, history and art. It is, truly, a "Venice of the North:" when it comes to beauty mirrored on water,  St Petersburg is probably the only real competitor our very own Serenissima has in the world.
There are also areas of larger cities such as Maida Vale in London, compared to Venice in name of their (wished, rather than factual) resemblance with the Italian original.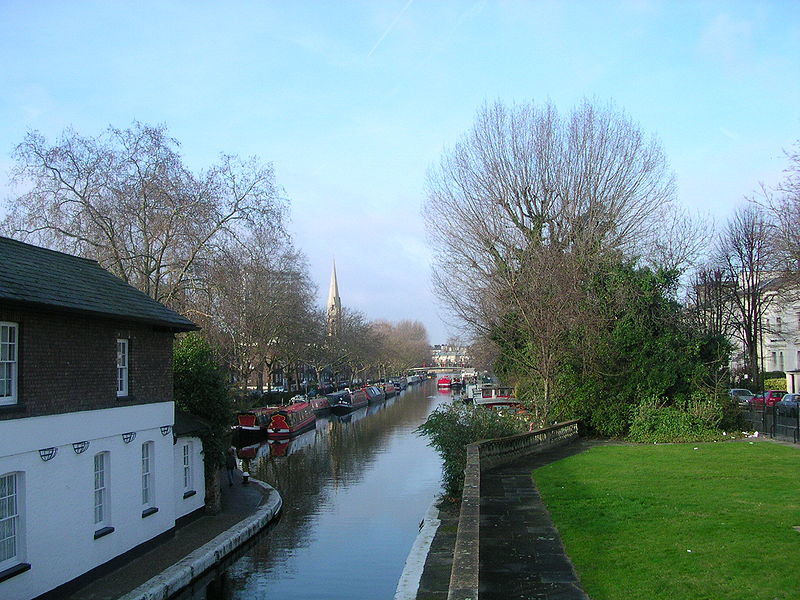 But, alas, the kitsch and the ugly of imitation lay loud in colors and bad taste a bit everywhere, when it comes to imitating Venice. Enter copycat resorts and hotels, city areas and blocks, inspired by the beauty of Venice, which they tastelessly attempt to recreate.
We have the Venetian Hotel in Las Vegas, for instance, or the Venetian Resort in Macao;  even Buenos Aires, which is a pretty nice place in its own right, has recently created an entire area within one of its up-and-coming neighborhoods imitating Venice. This "fake Venezia" is the latest attraction of Puerto Madera, where you can even find gondolas and gondolieri. Mind, it is not only the Venetian props you get, but also all that comes with it: the area has been specializing in event (read wedding) organization, for all those who would like to tie the knot – or whatever else – in Venice, but cannot manage the real thing.
Puerto Madera's own Venice has been active online, too, with a website you can use to, among other things, book your own gondola. Of course, this is an entirely commercial initiative: far from the people of Puerto Madera is the idea of competing with real Venice, or even trying to give to their own version any artistic or cultural value. Kitsch, yes. But at the same time, the project is part of a larger initiative for the re-evaluation of the Rio de la Plata, Buenos Aires iconic river and, at least from this point of view, should be seen as a positive thing.
All in all, there are at least 97 "fake Venices" around the world, including the resorts we mentioned above. None of them, of course, come even close to the real one. And not even the cities and towns we described in the first paragraphs of this article are, for atmosphere and originality, comparable to La Serenissima (even though they have, of course, different features making them just as charming).
What is it, then, beside its architectural beauty, that makes Venice so special to the eye and the heart of millions of people?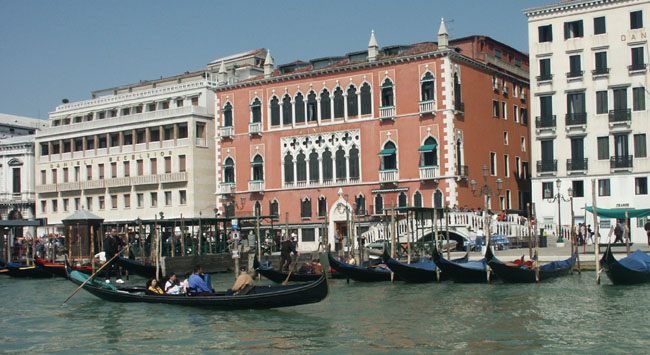 The lagoon without cars
Nevermind the presence of water, canals and charming bridges: no place in the world can equal the most picturesque of Venice's features: the absence of cars. If gondole are used as an ornament in some places and a way to give more credibility to the setting in others, in Venice the story is truly different: gondole and boats are not a stage prop, they are a necessity, something you can't, quite simply, live without. In Venice,  many houses have a boat outside tied with a rope instead of a motorbike or a car or a bike. Taxis and public transports in the city do not travel on wheels, they travel on water and come and go in the traffic of the lagoon.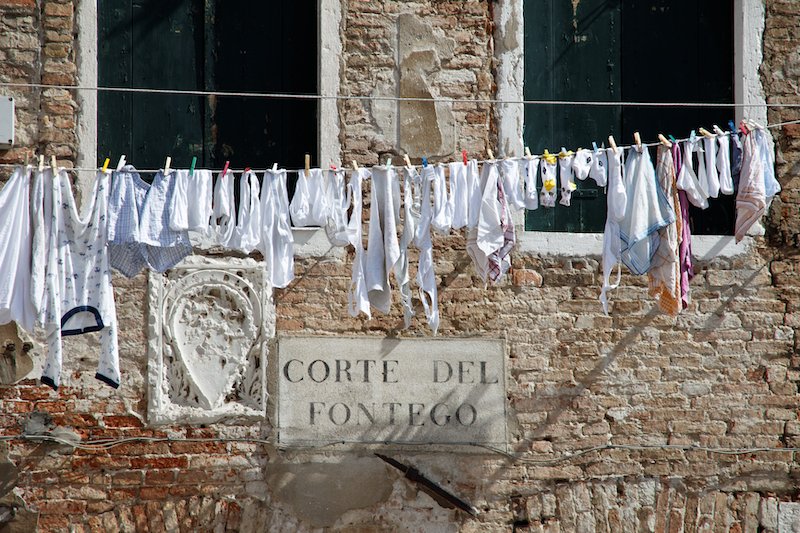 The monuments
Despite various attempts to reproduce Venice's monuments on a smaller scale for touristic and commercial purposes, there is something no hotel or reproduction will ever be able to convey: the history and the sheer preciousness of Venice's artistic and cultural heritage. It is not only about Piazza San Marco and the Basilica, or Canal Grande and the Rialto, it is the town in itself , with its calli (little alleys), its markets and old town neighborhoods that truly make the original Venice a rare jewel of beauty.
The atmosphere
Venice is often defined as  "belonging to another world":  while staying, visitors often say they feel a special atmosphere which leads them in a sort of different reality. Perhaps it is the lagoon, but Venice is considered by many a place where ghostly mystery, romanticism, nostalgia and originality blend with one another and create something truly special. To this, we must add those moments where the town becomes more than usual a synonym of elegance and joy: the Carnevale, the Mostra del Cinema, the Biennale dell'Arte. These experiences, too, are excusively and quintessentially Venetian.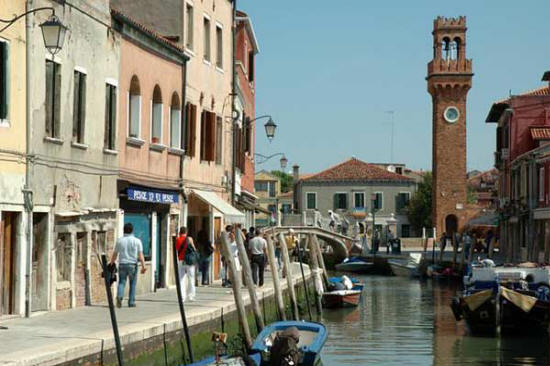 The Surroundings
Venice is not only Venice, it is also all that is around. When you visit the city, you will get to know places such as Murano, Burano and Torcello,  where life is quieter and less noisy compared to the main town, but whose beauty and cultural heritage will leave you speechless.
Despite the numerous imitations and frequent references, then, Venice is really unique in the world and you can only discover it by going there without conforming with its reproductions, that nothing have to do with the true spirit and beauty of the original.
Edited by Francesca Bezzone