Loan Mortgages in Italy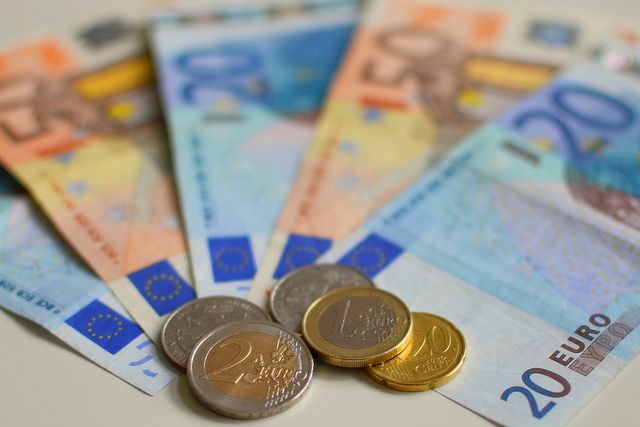 If you are thinking to buy a place in Italy, you very likely already own one in your country, probably having a substantiable equity in it.
If that is the case the easier way to acquire property is to get a home equity line on your property. This  has the advantage of carrying tax deductable interest (ask you accountant for more information). It is also a pretty inexpensive loan at about 3% (March 1 2015). If yo do not have that option, or you do not want to use that it, you can get a house loan in Italy: it is possible and I know people who did it. Getting a loan in Italy can also offset the high Euro (good strategy if you think the Euro will go down in value).
The main advantage of getting a mortgage in Italy instead of the United States is that it could offset a strong European currency. Right now, the rates in Italy are generally a little higher than in the US, but the difference is not huge and, if the currency markets work in your favor, then there may be savings arising from a favorable fluctuation in the exchange rate.
If the dollar rises in value against the Euro, then you will need to spend fewer dollars to buy the same amount of Euro you initially borrowed. This means that, in real terms, your mortgage actually decreased and your monthly repayments will be lower in dollars. As the dollar has been rising pretty much constantly against the Euro in the past months, it may be a good idea to consider taking out your mortgage in dollars. However, you may be better off consulting a financial advisor, as things have been changing so quickly in the exchange rate curve nothing can be really said, unless a professional gives some advice.
Alternatively, if there is provision to do so in the terms of the mortgage, then it would be possible to maintain repayments levels and clear the debt early, with a lower total interest bill. Given the fluctuation of the foreign exchange markets, these variations can be quite sizeable. At one point, the Euro was quoted .83, showing a declined of 15% percent against the US dollar, but right now the Euro is  stronger, at approximately 1.12 USD: this means it may be better to get your mortgage in dollars.
Of course the opposite can be said : your house loan in Italy will cost you more if the dollar will keep loosing ground versus the Euro. As of March 2015, however, the dollar has been recuperating against the Euro after a period of relative weakness, which means things are looking up in case you want getting your mortgage out in dollars.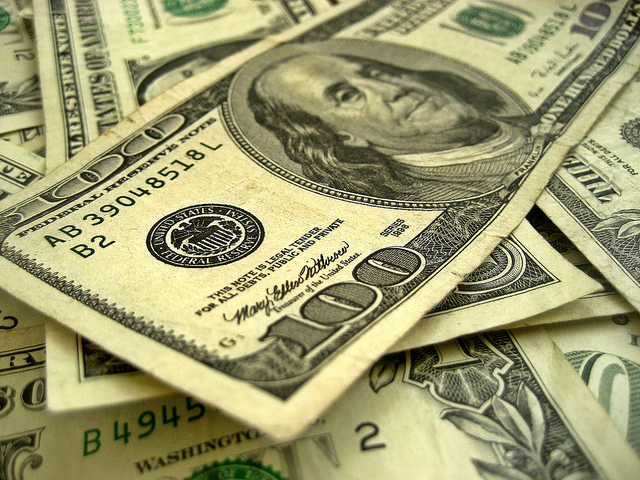 Most Italian / European lenders will advance you a maximum of 75% of the property value for a foreign currency mortgage. This 75% does not seem very high as a percentage to the 'American eye,' but it is the same as if you were getting an investment / commercial loan in the US and it is considered high for Italy – I remember that only a couple of decade or two ago bank will only loan an affective 50% of the value of the property.
Regardless of decisions dictated by the market, you may be forced to take your loan out in euro: your collateral is in Italy after all, and most US bank will not take a foreign property as a collateral.
More details on Italian mortgages
In Italy, mortgages can vary in lenght between 5 and 30 years.
To non-Italians, mortgages start at 50.000 euro (around 56.000 USD, as of March 2015) to buy property and at 70.000 euro (just over 78.000 USD, as of March 2015) to restore it. Smaller mortgages requests are not accepted.
Keep in mind, as we said above, that Italian banks do not accept mortgage requests for 100% of the property price.
 A mortgage can be granted to every person who meets the financial requirements and is between 18 and 70 years of age.
A mortgage must be extinguished by the 75th year of the applicant. In case you are 70 or over, you can still apply for a mortgage in Italy, but  the bank will require, along with yours, the signature of a second, younger person with an independent income to act as a guarantor.
Pay attention to the type of property you wish to buy: if you want to get a mortgage for it, it must be registered to the Catasto Urbano (the Urban Land Registry)
In order to obtain a mortgage, the property has to be certified as residential. This will be confirmed by a Bank's surveyor.
Keep in mind rules are different depending on the type of mortgage you are wishing to take: regulations change whether you need a buying, bulding or restoring your property, so you are better talk to your realtor and bank of choice to get proper information about it.
Make sure you have a good grasp of the Italian language, or bring along an Italian friend you trust. Many of the mortgage documents issued by banks are not allowed to be translate officially, which means you may have to give power of attorney to someone who understand and speaks Italian: make sure s/he someone trustworthy!
By Paolo Nascimbeni