Last Updated on May 7, 2020 by Francesca Bezzone
Captain Courageous finally left his ship on Sunday: he was the last one to disembark (see below).
Update 6th of March 2020:
The Presidente della Repubblica Sergio Mattarella, awarded the title of Commendatore al Merito della Repubblica, a rank of the Order of Merit of the Italian Republic, to Captain Arma. Mattarella stressed the title was conferred in name of Arma's "exemplary behavior" on the Diamond Princess. Reached by ANSA, Captain Brave's wife, Mariana, declared "You're the first one telling me… I didn't know… I am grateful to President Mattarella. Later I'll Skype with Gennaro, as we do every evening, and we'll celebrate together."
In a time of worry and, let us be honest, fear, a figure like Gennaro Arma, the Captain stronger than coronavirus, is what we need.
But what's his story and why passengers on the Diamond Princess, the cruise ship berthed in Yokohama, Japan, dubbed him Captain Courageous? Let's recap it all briefly.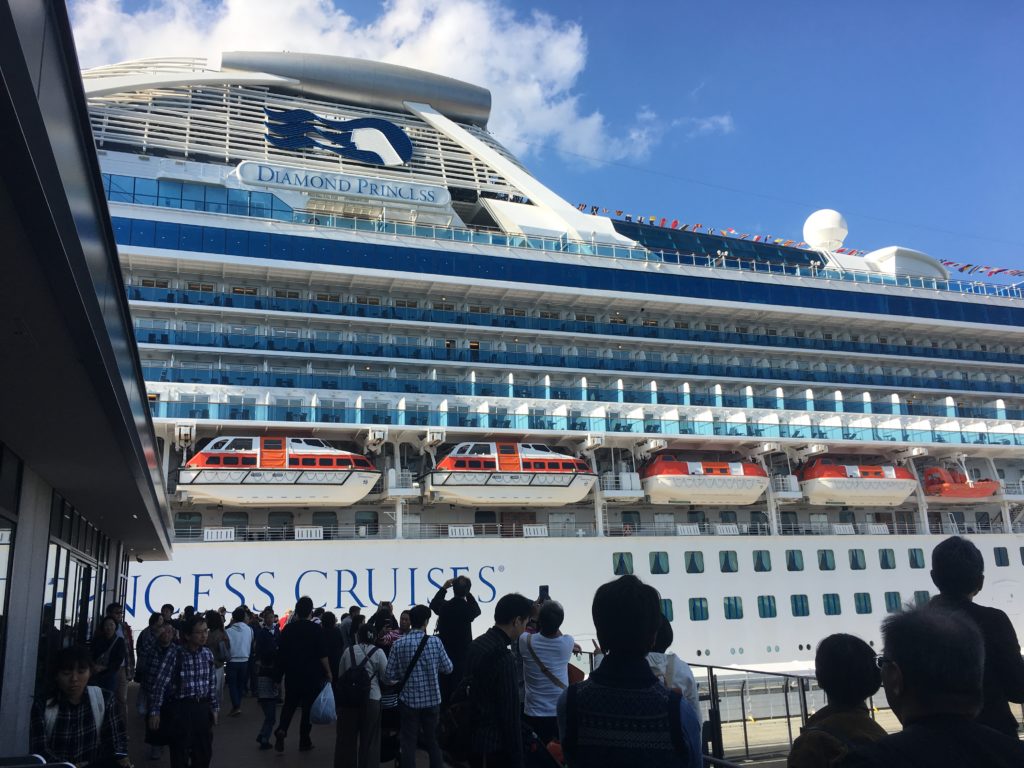 The Captain who is not afraid of the coronavirus: how it all began
On the 20th of January, an 80 year old from Hong Kong embarked on the ship in Yokohama, remaining on board until he reached his home town, five days later. Six days after, on the 1st of February, he tested positive to coronavirus. On the 4th, 10 passengers on the Diamond Princess tested positive. Since then, the ship has been quarantined in the Port of Yokohama, Japan.
As of the 25th of February, 704 of the 3.711 passengers and crew on board got infected, with four of them dying from the disease. Many passengers have disembarked after a period of quarantine, but many still remain on board, waiting to end theirs (if you want to read exactly why, you can read this interesting article published by Science Magazine). On board with them is most of the crew and, of course, their captain, Gennaro Arma.
The captain who is not afraid of the coronavirus: a stark difference from Capitan Schettino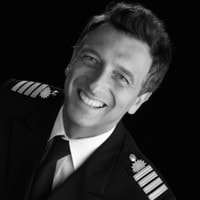 Captain Gennaro Arma, or Captain Courageous as passengers love to call him now, is one of 35 Italians — all crew — still on the Diamond Princess today. If he wanted to, Arma could have disembarked a week ago, when the first group of coronavirus-free passengers and crew members left: it would have been justified. Yet, he remained on board, faithful to his duties, the highest of which says that, in dangerous situations, a captain should never leave his ship until every single one of its passengers is safe.
Contrarily to what infamous Capitan Schettino did during the Costa Concordia tragedy, Arma remained on board to support and protect his passengers, putting his own life at risk. And for many, he really is the nemesis of Captain Coward Schettino, a man who, to say with terradaily.com, "spent a night on a rock as terrified passengers threw themselves off his Costa Concordia ship." And while Guardia Costiera Captain De Falco was shouting at him to return on board and do his job, we might add (by the way, if you understand Italian, here's the link with the transcript of that conversation between the two).
Who is Gennaro Arma?
Arma was born and lives on the Sorrentine Peninsula. He started working with Princess Cruises in 1998 as a cadet, rose through the ranks and became captain of the Diamond Princess in 2018. According to Princess Cruises, Arma has "always been passionate about the sea."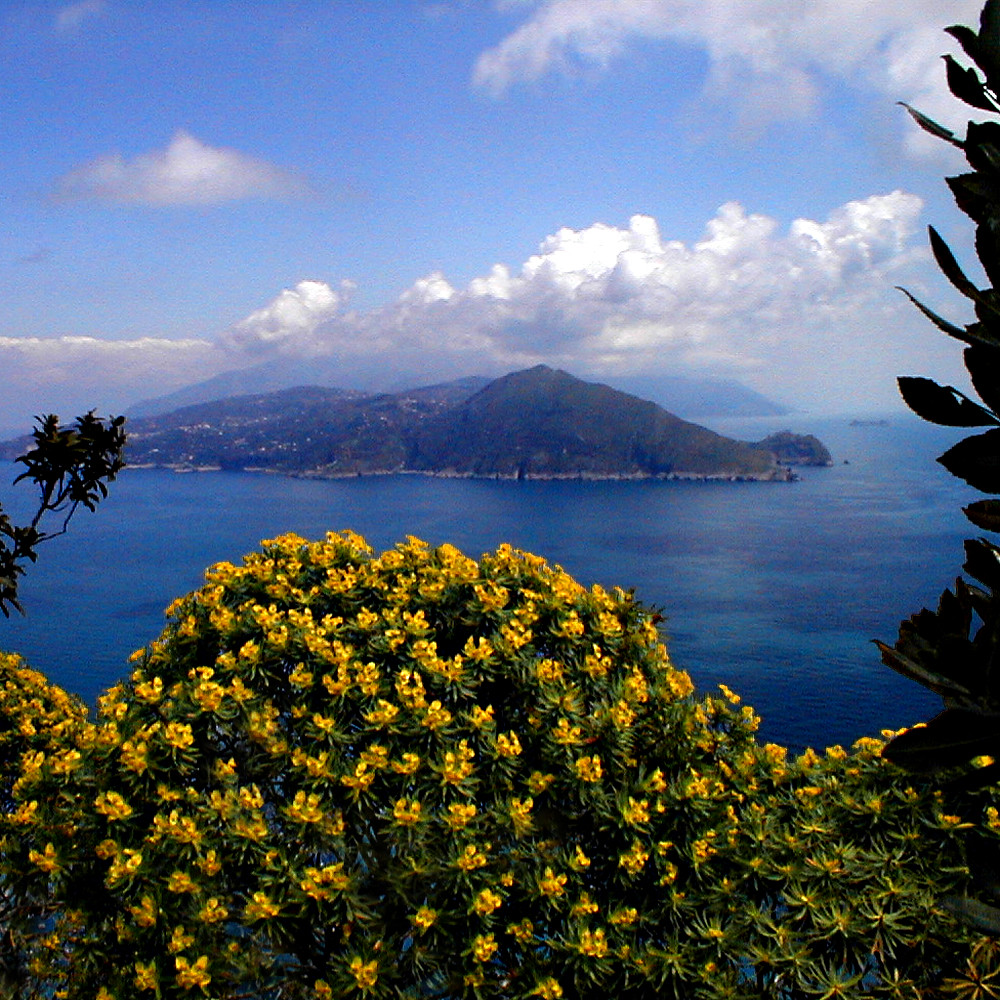 During these four weeks of forced cohabitation, his passengers have learned Captain Courageous is not simply a good captain, but a good person, too. On Valentine's Day, the Huffington Post reports, he had heart shaped cupcakes with support notes sent to every passenger. His message to them, that day, was a passage from the Bible: "Love bears all things, believes all things, hopes all things, endures all things."
That wasn't the only meaningful message from Captain Courageous the Diamond Princess's speakers delivered. Every day, many times a day, Captain Arma communicates with his passengers, supporting them, giving them strength, encouraging them to stay strong: "a diamond is a chunk of coal that did really well under pressure," he said to them once, referencing the name of the ship where they are all trapped.
He tells them to find strength in the many messages of support at the #hangingtherediamondprincess hashtag on Twitter, he calls them "his family," he makes an effort to be always there for them.
Princess Diamond's passengers love their Captain Courageous
Just as he showed concern and affection to them, so did his passengers to him. Throughout the month, they left him messages and letters, and tweet a lot about him: that's how the rest of the world got to know him.
In their tweets, passengers say they found comfort in his presence, and consider him the main reason why panic hasn't taken hold of them. "Regular announcements of information, answering passengers' requests by consulting quarantine officers, walking on the deck, apologizing for delayed medicine distribution…I want this kind of man to be our country's leader," on of the Diamond Princess' passengers tweeted.
He has a great sense of humor, and that makes a difference, too.
But what transpire from tweets and messages from the Diamond Princess is that Captain Arma is not only professional, courageous and protective, but has also a great sense of humor. And anyone who's been in a stressful situation knows how good a little joke here and there can be to make things a tad brighter.
Captain Courageous, for instance, loves to pepper his talks with Italian words and even mocked his own accent when speaking in English, as terradaily.com reports. Apparently, a friend of his sent him a video of one of his announcements: his reaction was priceless: "I would like to apologize to all of you that I had to put you through this time and time again," and then added he blames "the mask and I'm sticking to that story."
On the First of March Captain Courageous finally Leaves the Diamond Princess
The last group of people left the Diamond Princess on Sunday 1st of March, when 130 passengers, all from Indonesia, finally set foot on the ground. Captain Arma was the very last one to disembark, just as a real captain does.
Princess Cruises, the company for which Arma works, tweeted that "Captain Arma has been the last to leave the Diamond Princess: to us, he is a hero."
His wife Mariana, however, has a different take on the story, as she explains to ANSA: "Of course, the words of Princess Cruises are flattering. But you shouldn't say he is a hero. Gennaro is a seaman and he simply did what captains like him have to do: being a leader, guiding others and taking decision."
The Italian Minister for Foreign Affairs Luigi di Maio also had meaningful words for Captain Arma: "Gennaro Arma, the Captain of the Japanese ship quarantined for weeks at Yokohama port because of the coronavirus epidemic, disembarked last night, the last one among all. In the past days, I had the opportunity to talk to him in more than one occasion and I was impressed by his courage. He was able to transmit serenity to his crew and his passengers, in spite of being stuck in such a surreal situation. People like Captain Gennaro Arma are symbol of a strong, relentless Italy, of a country that never gives up."
Our Captain Courageous really sounds like a great captain and a genuinely lovely human being, a sunbeam in an otherwise pretty bleak beginning of 2020. Let's hope his work gets properly recognized once this is all over. One thing for sure, his passengers will keep him close to their hearts forever.