This is a delicious Roman Ricotta Pie.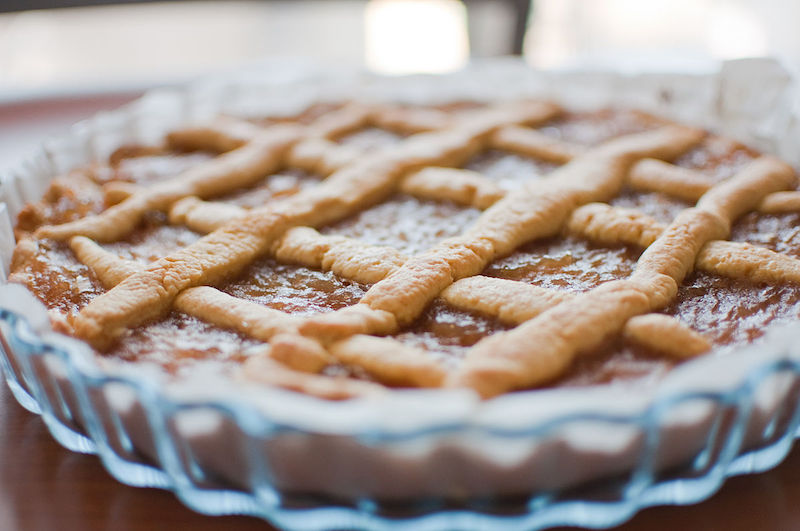 Roman Crostata di Ricotta
Prep Time 20 minutes
Cook Time 1 hour
Ingredients
300 gr white flour
400 gr sugar
150 gr butter
2 egg yolks
Pinch of salt
1 lemon
1 orange
500 gr fresh ricotta
50 gr chocolate
Rhum
Cinnamon
Instructions
With the flour, butter, 1 egg and 2 yolks prepare a dough with a dash of salt and the zest of 12 a lemon. Let it rest for a while.

In a tureen prepare a mixture with the ricotta (drained), sugar, egg yolks, whole egg, the lemon and orange zest, a dash of cinnamon and a cup of rhum.

Roll out the dough into a deep round buttered dish leaving a bit of a medium border around the edges and a bit for the top striped crust and pour in your filling.

Brush the top crust strips with egg wash and cook on medium heat 180°C until the crust is a light brown.
Notes
Accompany with a sweet spumante like l'Asti.