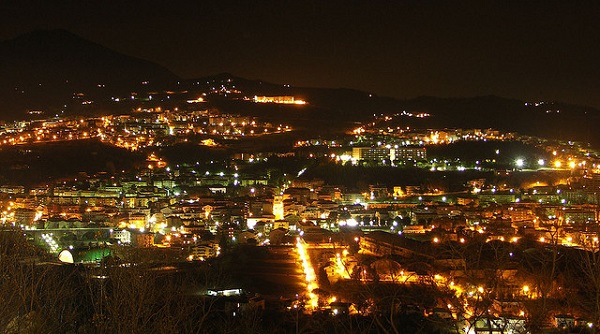 About two hours outside Rome is a region that boasts both sun-capped mountains and sunny beaches and a city of the same name that offers much to discover. The region of Teramo is perfectly situated between the Adriatic Coast and the Apennine Mountains, making it a wonderful place to visit for beachcombers and mountain aficionados alike. The cities of Martinsicuro, Alba Adriatica, Tortoreto, Giulianova, Roseto degli Abruzzi, Pineto and Silvi are located along Teramo's coastline and have wonderful access to the sea, while towards the mountains are Prati di Tivo and Prato Selva–located more than 1,500 meters above sea level–and the Gran Sasso d'Italia (Great Stone of Italy) and the Gemelli ("Twin") Mountains. The region's economy is largely based on agriculture and trade and it is known for industries such as ceramics, food products and textiles. Here is some more information about the city of Teramo itself and all there is to see and do.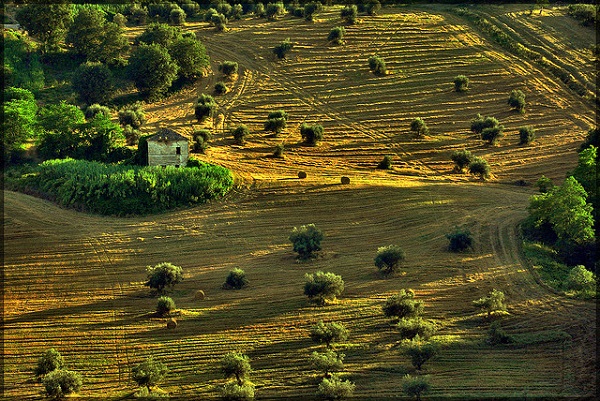 Sightseeing in Teramo
One of the biggest draws in the city is San Bernardo Cathedral, which was built by Bishop Guido II in 1158. The cathedral proper was created in the Romanesque style while its portal, designed by Deodato di Cosma in the 14th century, was done in the Gothic style. The cathedral boasts a beautiful silver paliotto created by Nicola of Guardagriele, which depicts thirty-five scenes in the life of Jesus, and a gorgeous polyptych designed by Jacobello del Fiore that shows the Coronation of the Virgin. The 50-meter bell tower is annexed to the cathedral and was built in an elegant architectural style.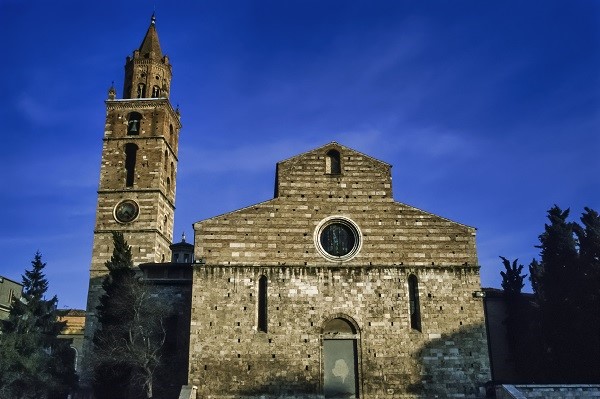 Built in 1127, Sant'Antonio Church is another beautiful example of Romanesque architecture. The church features a single interior nave and a beautiful portal. Due to several renovations over the centuries the church's interior has a decidedly Baroque feel. Another beautiful church in Teramo is the medieval San Getulio, which was built on the ruins of an ancient Roman temple and destroyed by the Normans in 1155. Only a few Romanesque elements from the building's original structure, including the presbyterium, remain. The rest of the façade and other decorations were added in later years.
San Domenico Church is worth seeing for its architecture and several beautiful pieces of artwork located within. The most impressive work in the 14th century church is one that features the Virgin with Child. If in Teramo you should also think about visiting the Madonna delle Grazie Sanctuary, which has a beautifully designed Romanesque cloister. Inside there is a miraculous wooden statue of the Virgin created in the 15th century by Silvestro dell'Aquila. Also worth seeing is the 14th century Bishop's Palace or Palazzo Vescovile.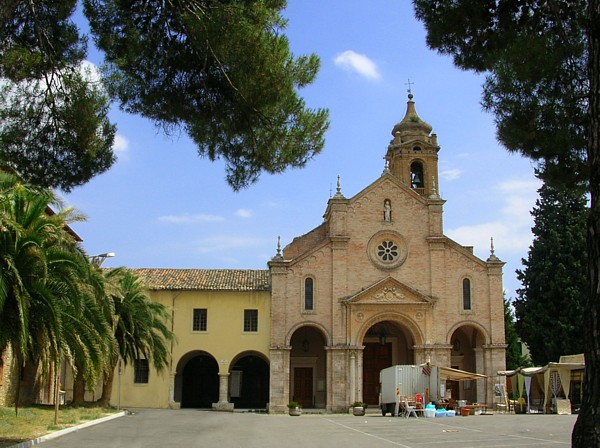 Teramo also has several Roman ruins, including the remains of an amphitheater, thought to date back to the 3rd or 4th century, and a theater from 30 BC. Although these structures are only shadows of their former selves the ruins are definitely worth visiting for their historical and archaeological significance.
One of the best times to visit Teramo is in September when the city holds a large festival known as Magna Teramo. During the festival visitors are able to sample many local dishes and desserts and they can learn much about the locals and their way of life.
Getting to Teramo
While there is no airport in Teramo one can easily fly into Pescara or Rome, which are located only hours from the city. Another option is taking the train, although there is not a direct line from Rome and one would have to connect through the city of Giulianova. Teramo's station is located close to the downtown area for easy access. There are also several buses coming into Teramo from Rome daily and those planning to drive can easily reach the city by taking the A24 highway from Rome and exiting at Teramo. Those travelling from the north or south can take the A14.

Leaving scanno, abruzzo,italy.
Moving Around the City
Not having a car isn't a problem at all in a city like Teramo, in fact, its winding cobblestone streets are best explored on foot. The historic city center's narrow streets are lined with ancient houses and structures as well as small shops, cafes and restaurants, all of which are within a short walk from one another. The city also has ample public transit, although their buses are mostly used by locals commuting to and from work. Of course, the buses can also be used by tourists and tickets can be purchased at most tobacco shops in the city.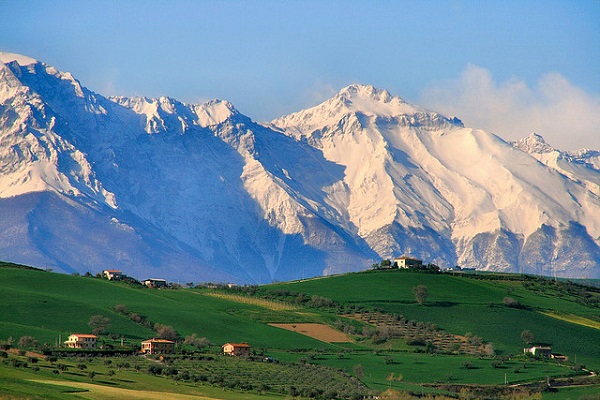 Stay and Accommodation
Teramo has many good hotels as well as several bed and breakfasts. If you are planning to stay in the area for more than a week you might want to consider the various agritourism residences, country homes and farms available for rent in the area. Some of the city's best hotels include Albergo Gran Sasso, Casale in Valle San Giovanni, Casette Lucciola, La Grande Quercia and Agritourismo Fabiocchi.

Controguerra landscapes, Teramo, Abruzzo, Italy.
Eating Out
If you make it to Teramo you will be delighted to find many small restaurants that serve dishes typical to the region like pasta alla chitarra ("guitar"), which is a flat pasta that looks similar to fettuccine and is usually made with eggs. This pasta got its name because it is made using a stringed metal device called a chitarra and is most often served with tomato-based sauces that include lamb, along with polpettine (tiny meatballs). It is widely thought that some of the world's best pasta all chitarra dishes can be found in Valle San Giovanni, located about six miles from Teramo proper.
Another traditional local dish to sample when in Teramo is scrippelle. These are crepe-like creations typically made without milk and there are two common varieties: scrippelle 'mbusse (crepes with cheese made in broth) and timballo, which are scrippelle layered with ragù, polpettini, cheeses like samorza, and sometimes even piselli (peas). A must try if you are in the area!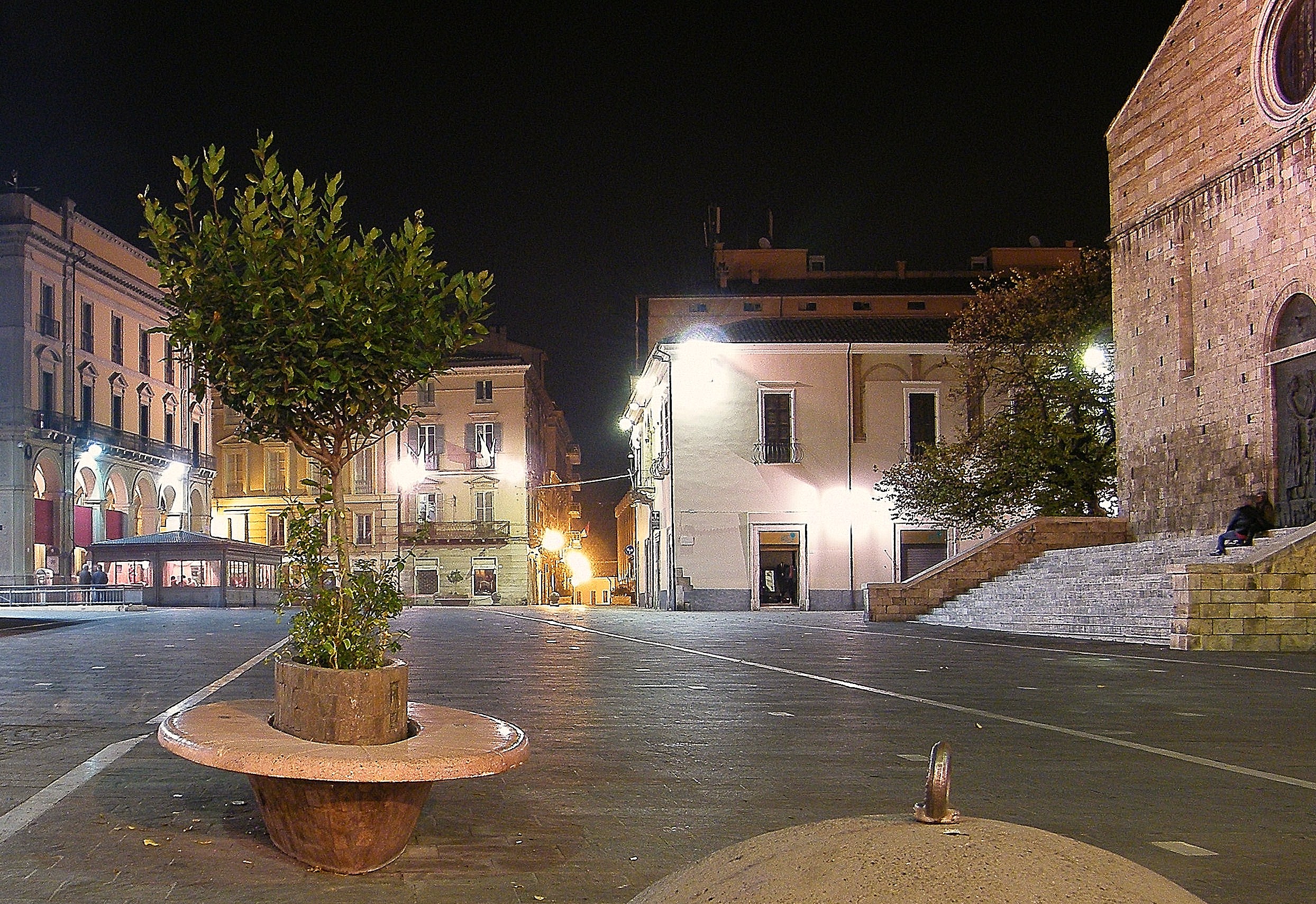 Shopping in Teramo
Teramo is a great city for shopping, especially if you are in the market for the traditional items and handicrafts fashioned by the locals. The best thing to shop for in Teramo is ceramics and they are widely available in most shops. Visitors will also find many stores that sell beautiful textiles and fabrics, as well as a weekly market held on Saturdays that sells fresh and delicious food products like cheese and olive oil.