Last Updated on April 10, 2019 by Katty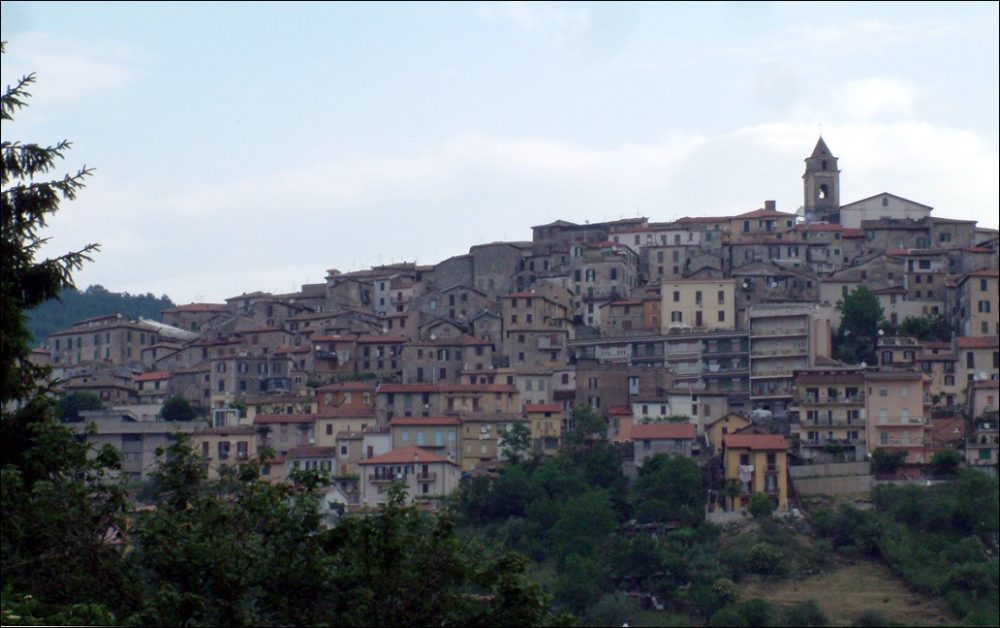 Fiuggi is a beautiful town which is located on the south of Rome, from August till November it's the spring season and it is the best season to visit this town.
Fiuggi today is a beautiful hill town of Italy, outlined as 2 separate towns. The town known as Fiuggi Citta' is an old medieval town that covers the slopes at 2500 feet above the sea level. Fiuggi Fonte is a 20th-century spa town, you can check the water and admire various attractive facades decorated with fragile Liberty fashion that was famous in Italy during the 1910 till 1930. If you visit this place in June or July or may be during the holidays, you may come across a lot of government employees since their health benefits have free spa treatments at the spa building.
You will have plenty of time for yourself for roaming on the streets and squares during other months, particularly in Fiuggi Citta. You can make your entry through Portella, which is the only gate remaining for the medieval burg. During ancient times the locals used to climb hundreds or stairs to reach their homes, these stairs are still undamaged. Some of the towns have more steps compared to Fiuggi, this gives you an option climbing perfect paved streets straight to the top. On your way you are likely to come across the local residents who have friendly nature and are very helpful may be because of the superb climate.
Fiuggi History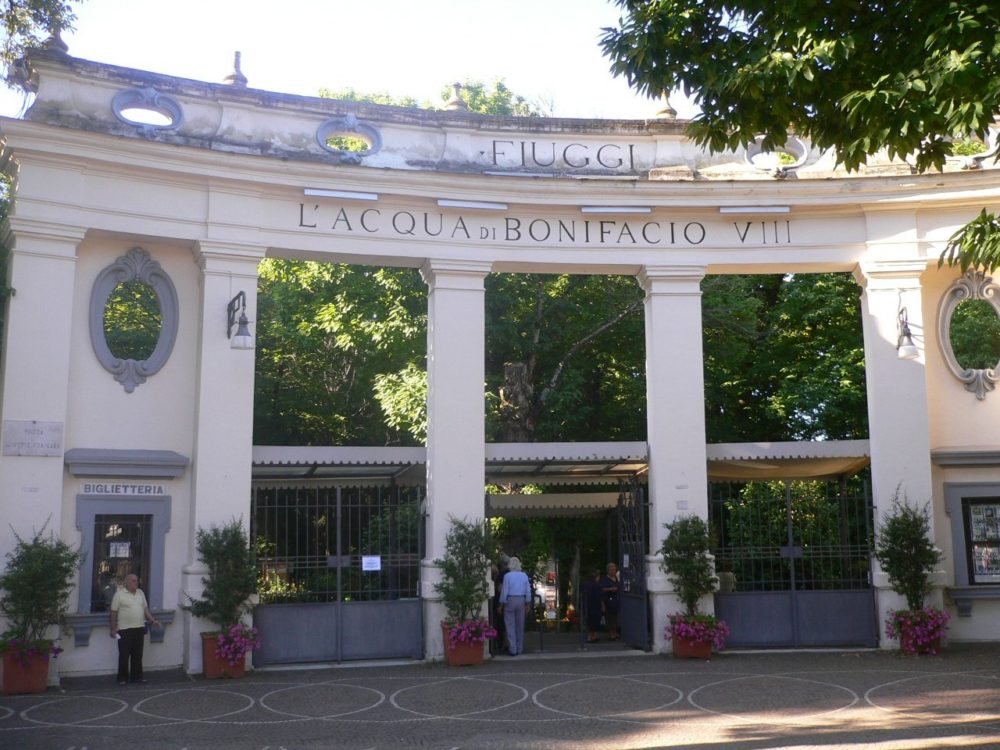 In the ancient times Fiuggi was knows as Antocoli di Campagna, it became popular in 14th century when the Pope Boniface VIII stated that his kidney stones had been healed due to the mineral waters of the close by Fiuggi spring. This was formerly known as Anticoli di Campagna.  After two centuries even Michelangelo adorned the qualities of this water which healed him from the kidney stone. After this, Acqua di Fiuggi was packed in bottles and sent to the Royalty throughout Europe.
Starting of 16th century till 19th century, Fiuggi and other close by hill towns were considered as to be the part of Papal States. Distinctly its neighbors, Anticoli di Campagna generated a source of income through selling the extraordinary water. This miraculous water was often given to noble families in exchange of favors. The aristocrats from entire Italy used to often visit the town just in order to taste the miraculous water and to seek a treatment for their ailments. These noble families eventually covered the ancient medieval walls. At present a proactive group of natives is gradually preserving the stone facades in order to restore the town to its medieval appearance.
Fiuggi has always been famous since the ancient times for its water. During the earlier centuries too most people used to visit the town only in order to get a treatment done for their diseases with the miraculous water. Very soon Fiuggi had turned into a sort of fashionable pilgrimage location where people from all over Italy and also from the other locations in Europe used to travel to get the healing water samples for themselves.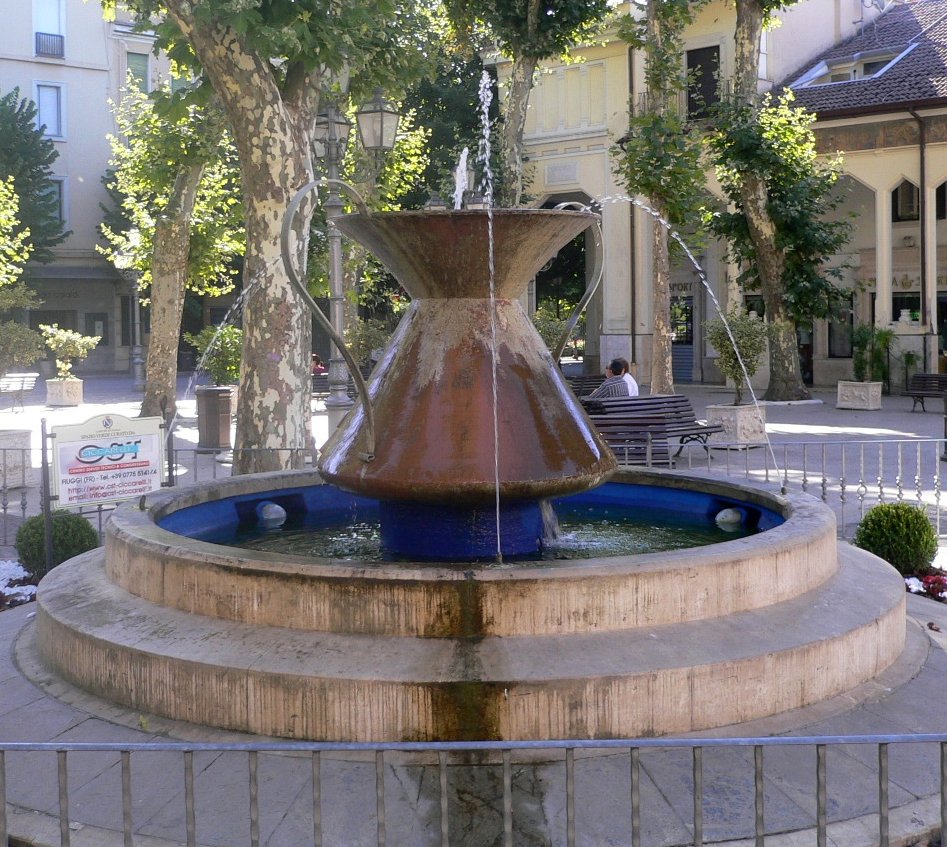 During the ancient times, the water of the springs in Fiuggi were often kept reserved only for the noble families and the important aristocrats in the region. For the simple everyday people it was often impossible to get the water for treating their diseases.
However, in the recent years things have considerably changed. With several developers establishing world class hotels and spas in the area Fiuggi has now become one of the most important health centers in entire Europe. Today, people who are looking for a relaxing and health oriented vacation often travel to Fiuggi to relax in the many hotels amidst the naturally beautiful settings of Fiuggi.
The Location
Fiuggi is a municipality in the Frosinone province in the region of Lazio which is located in central Italy. From Rome you can reach Fiuggi by A1 Autostrada in the southern direction of Naples, and than exit at Anagni. Due to its close proximity to the city of Rome and Naples, it is fairly easy to reach the town. Also, several people visit the town as a day excursion from Naples and Rome since it is fairly easy to drive down to the town.
Fiuggi Terme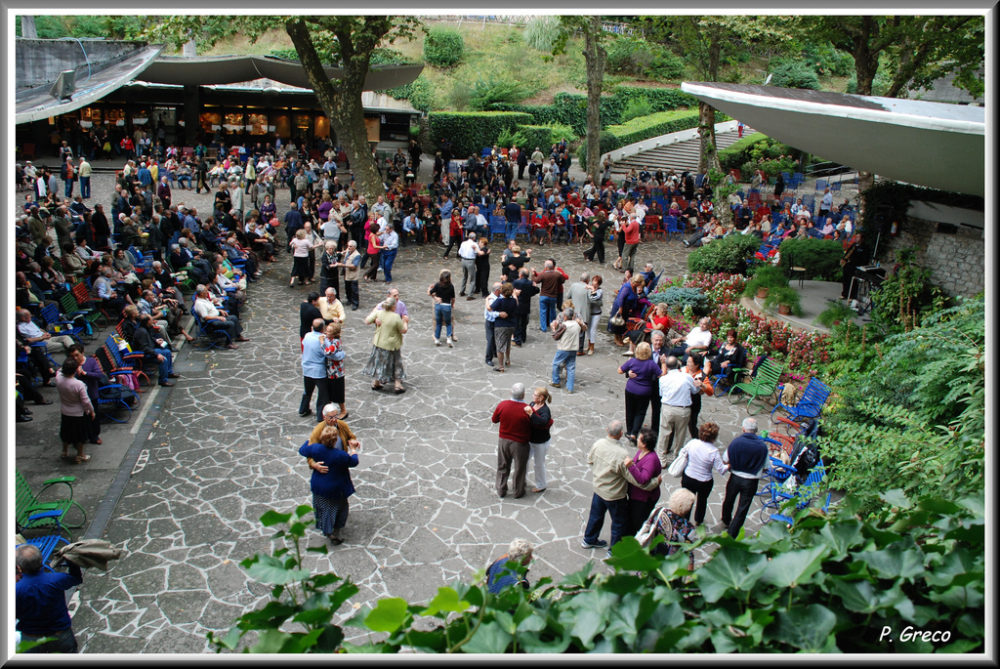 Fiuggi is well known in Europe for Thermal Baths. For hundereds of years its waters used by Pope Boniface VIII and Michelangelo Buonarroti were well known for its healing qualities. Fiuggi is parted in two cities, one is a classic medieval Italian hill town located 2500 feet above the sea level and the other a bit lower height, is the 20th – century spa town, called Fiuggi Baths.
The water from Fiuggi Terme is packed in bottles and sent to entire Europe by the brand name of Fiuggi. Fiuggi initially became popular when in the 14th century, Pope Boniface VIII stated that his kidney stones were healed due to this water. Many government employees get a trip to Fiuggi for their health benefits, Fiuggi has two wonderful Thermal Bathes for the visitors "Fonte Bonifacio VIII" and "Anticolana", and it also offers large variety of hotels for every class.
To access the baths you will have to pay a ticket. The cost of the ticket varies a lot: it's higher in high season (from June 1st to September 30th) and lower in low season. There are daily tickets, weekly tickets, and full treatment tickets. Many hotels have special tarrifs for accomodations plus tickets to the baths. For an example of costs you can see here (PDF file in Italian, valid as per January 2010).
This town has good sporting facilities which includes a golf course, this golf course is the best golf course compared to the other courses. Similar to other Italian town, Fiuggi offers great shopping, and variety of good restaurants serving local food. The most popular hotel in the town is the Grand Hotel Palazzo della Fonte, this is one of the Europe's finest hotels. It has more than 300 rooms, a fitness club, covered and an outdoor pool, first-rate restaurant and a tennis court.