Last Updated on March 17, 2021 by Helga Dosa
Fanano is a town and comune located in the province of Modena in Italy's Emilia-Romagna region. The town is spread over an area of 89 sq km and has a population of close to 3000. Fanano is located close to Modena and Bologna. Monte Cimone falls in the territory of the commune and is surrounded by the Modenese Apennines.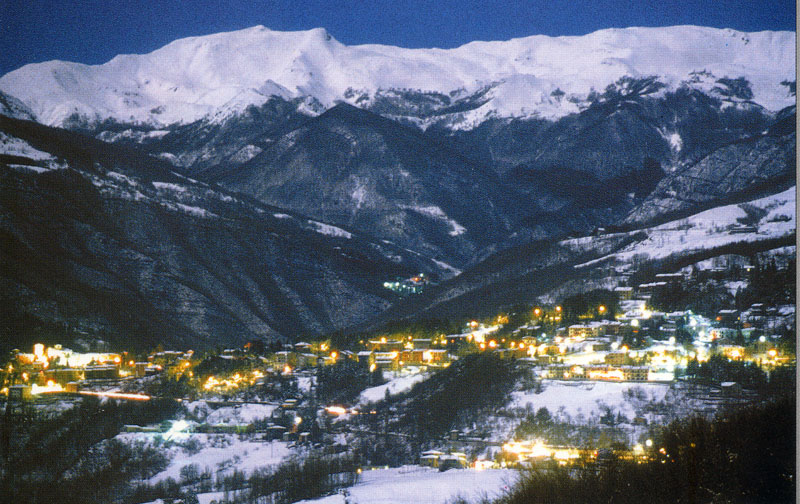 Fanano had been the birthplace of Felice Pedroni, popularly known as Felix Pedro to most Americans. The economy of the town is mainly based on agriculture and now on tourism. The town is located amidst lush mountains and beautiful landscapes, which is why plenty of people visit the town to enjoy its natural beauty.
Getting to Fanano
Fanano is located quite close to the cities of Bologna and Modena so reaching the town is not very difficult. Visitors coming from other parts of Italy can reach Bologna by train or by flights and then reach Fanano by buses or taxis. The state buses depart a few times every week from Bologna, Modena, and other smaller towns and villages in the province for Fanano. State buses are usually quite punctual and the tickets are not very expensive so traveling by bus is quite comfortable. Those who have their own cars can also drive down to Fanano.
Moving Around the Town
Fanano is not a very large town, with an area of just 89 sq km. There are only a few places to visit in the town, most of which are concentrated close to the center of the town so they can all be easily visited on foot. Some of the areas in the older section have very narrow streets so driving is a little difficult. Those who have their own cars can drive to explore the areas located in the surrounding regions as well as on the outskirts of Fanano. However, walking around is the best option since the landscape and the streets in the town are very picturesque.
Attractions in Fanano
Chiesa Di S. Silvestro Papa
The Chiesa Di S. Silvestro Papa is one of the most interesting places to visit in Fanano. The church is also the center of religious activities in the town. The history of the church goes back to the 8th century when it was first built. The church was considered to be one of the most important Romanesque churches in the region. Several restoration works and changes have been made to the church since then but it still retains its Romanesque façade. Inside the church are three naves which are supported by twelve stone columns. There are beautiful sculptures inside the church and 14th-century frescoes.
Chiesa Di San Giuseppe
Fanano has more than a dozen churches, small as well as large. The church of Saint Giuseppe is among the most important churches in the town. The church is located in the heart of the historic center of Fanano and was built in 1619. The church has a rectangular plan with a single nave and side chapels which are decorated with arches, moldings, and balustrades. The wooden altars are richly carved in true baroque style. All of the original inside decorations have been preserved. There are several valuable artworks within the church including a Madonna of the Ghiara. There is also a valuable organ from the 17th century inside.
Palazzo Lardi e Torre dell Orologio
The ancient palace was first built in 1340 and was originally a prison but was later used as a private residence. The palace has a beautiful Tuscan style architecture which is embellished with an outstanding portal. Several renovations and additions have been made to the original structure in the past few families. The palace includes a tower that has a large clock to time the guard of the main door of the castle which was built in the 17th century.
Palazzo Monari
Palazzo Monari was built in 1510 and has become an important monument in Fanano due to its architecture. The façade is quite simply built with local stones in contrast to the polished frames of the windows which are typical to the 16th-century architecture of Fanano. It has a rectangular plan and the ground floor opens to a portal which is molded and done in sandstone.
Stay and Accommodation
Fanano is quite a small town but it does attract quite a lot of tourists each year that come here to enjoy its natural beauty and its laid-back atmosphere. Also, since it is located quite close to Bologna many tourists visit Fanano as a day excursion. For this reason, there are quite a lot of good hotels, Beds, and Breakfasts in the town. Visitors who plan to stay longer in Fanano can also rent properties like farmhouses, country homes, cabins, and villas in the town. Some of the best hotels in town are Hotel firenze, Albergo Pinetta, Albergo La Pace, Albergo Miravalle, Albergo Locanda Romana and Albergo Parco Eden.
Eating in Fanano
There are plenty of places in Fanano where visitors can dine out. The town has quite a lot of good restaurants, osterias, pizzerias, and trattorias where visitors can sample simple Italian dishes and regional specialties made from fresh produce grown in the region. There are also a few good taverns and bars in town where visitors can find good quality wine. Some of the best restaurants in Fanano are Agritourismo del Cimone La Palazza, Ristorante pizzeria Del Firenze, Ristorante Gabriella, Ristorante pizzeria Locanda Romana, and Ristorante La Vecchia Locanda Zita.
Shopping in Fanano
There are only a few things that visitors can purchase in Fanano. Although the town does have a few shopping streets that are lined with stores selling locally made clothes, bags, shoes, jewelry, and other items, there aren't many places that sell good handicrafts or artifacts. There are a few stores selling antiques and pottery made from terracotta but it's not worth purchasing them. Visitors can purchase good traditional pastries and desserts from the bakeries in town as well as cheese and local wines.