From Cities to Mountains to Roads and Parks
Endless. Like the panoramas of Friuli Venezia Giulia.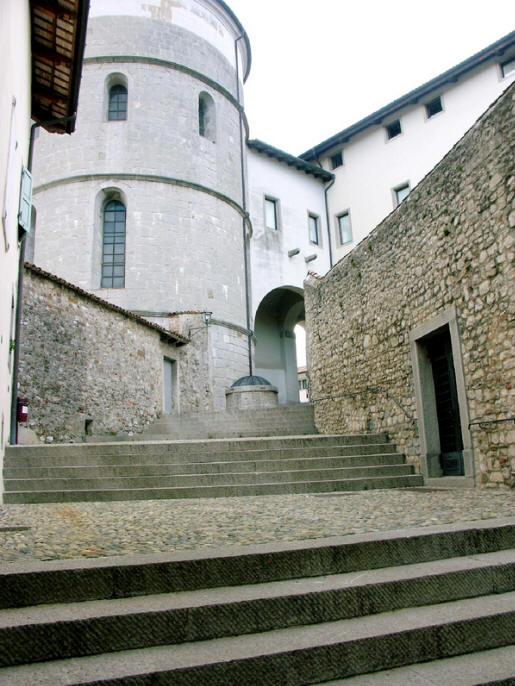 Where the ancient gaze of the mountains of Carnia and of the Tarvisio district overlooks the gentle slopes of the Friuli hills, dotted with castles. Like green waves melting away on the broad plains, in spring they witness the blossoming of a thousand colors. Further on, the lagoons and the sea. Long stretches of golden sand, at Lignano and Grado, give way further east to the white rock of Trieste's Riviera. A variety of settings rich in natural parks and ideal for activities in touch with nature, such as trekking, mountain bike, golf and, in winter, a host of winter sports.
The peoples of antiquity were already appreciative of these rich landscapes: many locations can boast Roman remains, including majestic Aquileia, and Longobard sites, such as Cividale, at one time the capital of Italy's first duchy.
But over the centuries, Friuli Venezia Giulia has also been chosen for its strategic position: today, it lies at the heart of Europe, where the winds from the East and West meet.
The roads lead straight to towns full of art: Trieste, Gorizia, Udine and Pordenone all bear not only the traces of antiquity, but also the more recent signs of their domination by Venice and the Habsburgs.

A pleasant pastime can be hard by losing oneself in these streets, especially where they meander in the historic centres of little towns and villages where popular traditions still flourish.
It is in these districts that a world of sounds and scents unfolds: that of skilled craftsmen hard at work, and of a cuisine of which San Daniele ham and Friuli wines are only the most well-known representatives.
A host of sounds and scents that find a further outlet in the myriad festivals devoted to folklore.
And at the centre of everything: the people. Unique people who win you over.