Lake Bolsena is sometimes called Italy's belly button from its shape and location in the middle of the peninsula. It is located about 100 km north of Rome and is surrounded by the beautiful landscapes of Northern Lazio, sometimes called Tuscia, and has borders close to Umbria and Tuscany as well . Nearby there are many towns you can visit on a day tour: Viterbo (Lazio) , Montesiascone (Lazio), Bolsena (Lazio), Orvieto (Umbria), Todi (Umbria), Siena (Tuscany), Montepulciano (Tuscany), Pienza (Tuscany), Monte Amiata (Tuscany), Arezzo (Tuscany), Spoleto (Umbria), Narni (Umbria), Pitigliano (Tuscany), and Etruscan cities like Tuscania, the nearby town of Civita or the seaside and Orbetello.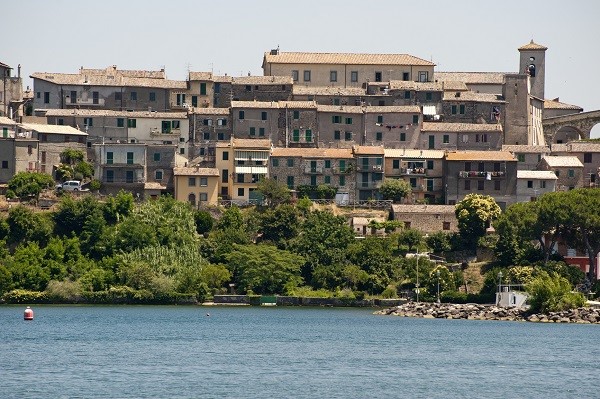 Lake Bolsena is the largest lake in the region of northern Lazio, but it is the largest volcanic lake in all of Europe. It was formed about 370,000 years ago, when the multiple volcanoes of the region spewed forth so much that the underlying rock in the area of the lake, the caldera, collapsed into a deep bowl.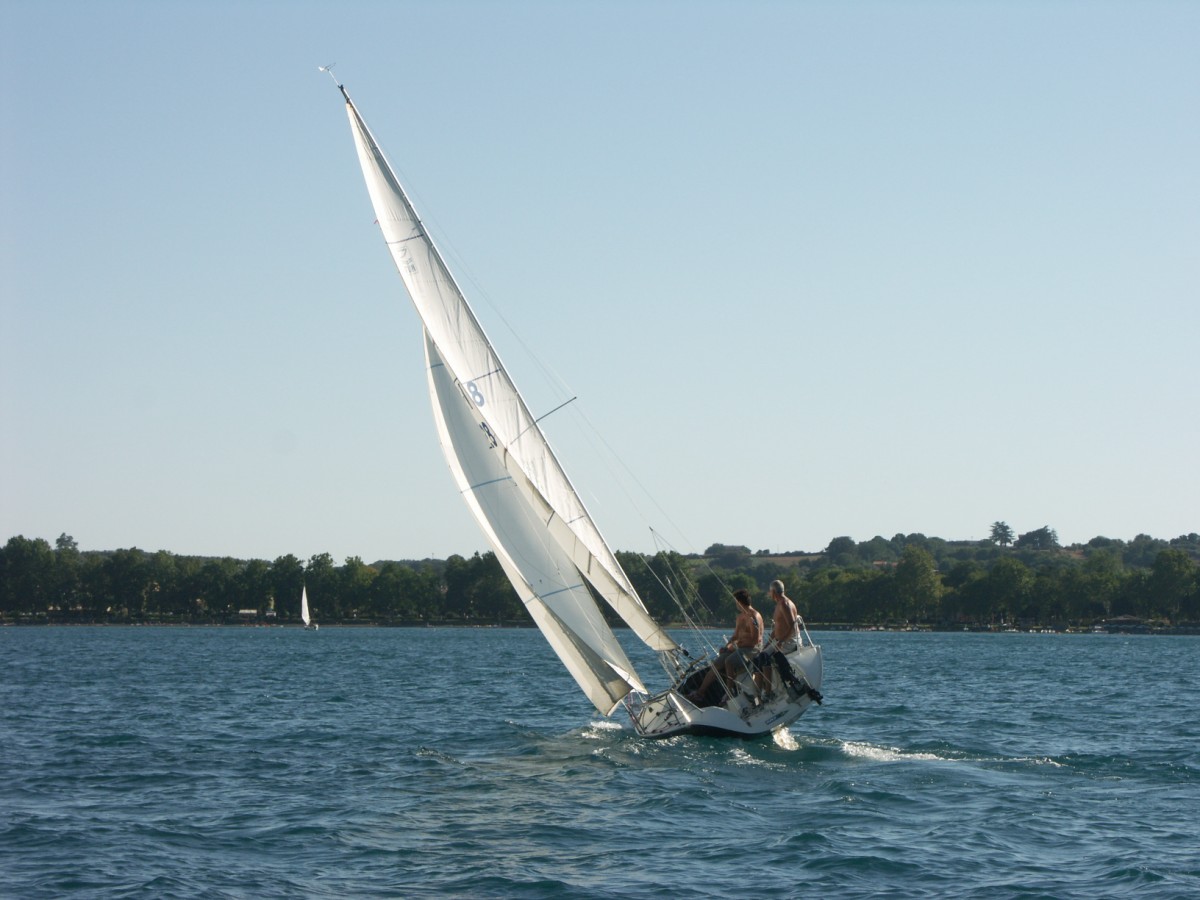 This bowl was gradually filled by rain water and underwater sources. The volcanoes continued underwater, forming the two islands in the middle of the lake, L'Isola Bisentina and L'Isola Martana. The lake covers an area of 115 sq km (44 sq miles) and has a circumference of 43km or 28 miles. It is a deep lake as well, reaching a maximum depth of 151 meters or 500 feet. Unlike most lakes, Lake Bolsena displays tidelike movements, called "sessa" with the difference between low and high tides being as much as 50cm or 20 inches.
The lake has many sandy beaches around for seashore activities and it is particularly suited for families with small children because, particularly in the mornings, the lake tends to be very calm. The beaches are dark sand volcanic beaches however with some pebbles.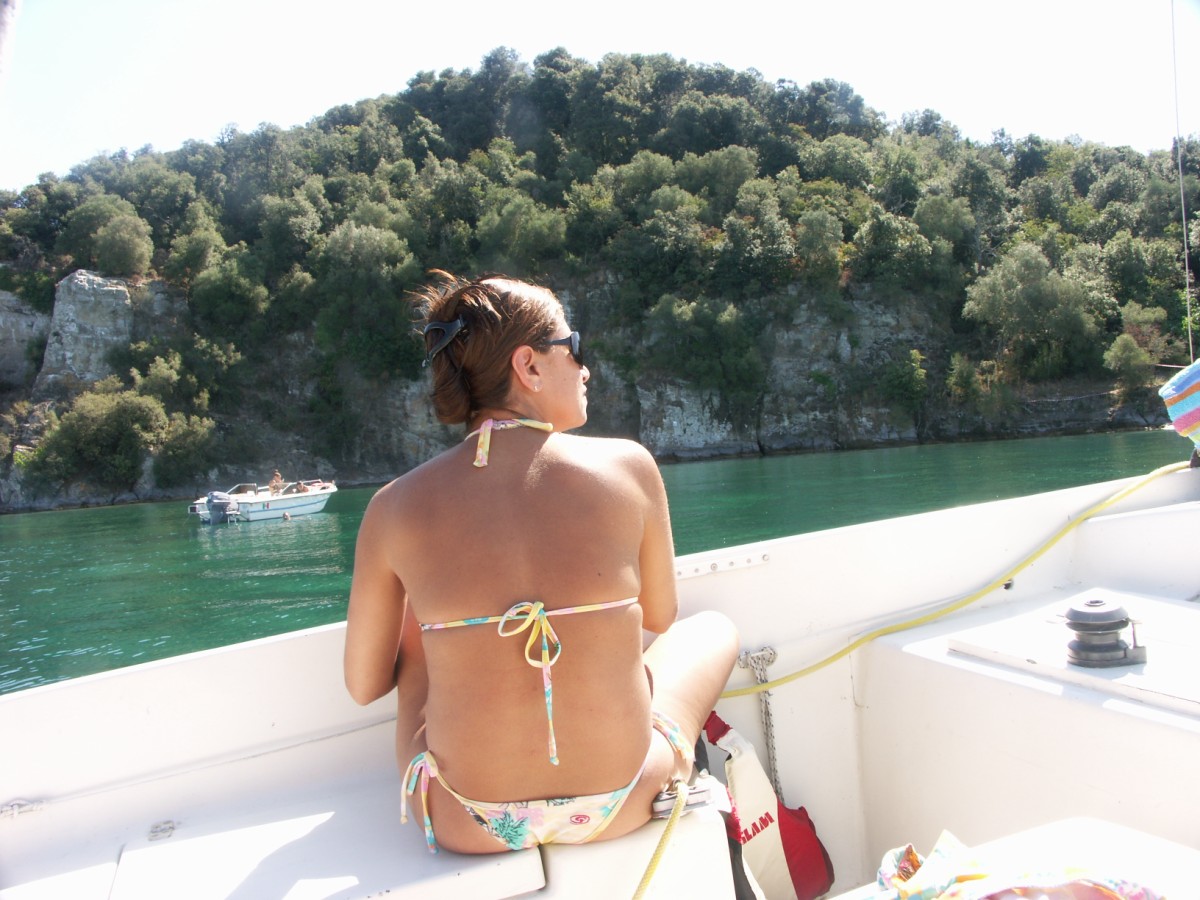 Activities on Lake Bolsena
There are many water related activities available at the lake like motor boating, water skiing, sailing, windsurfing and fishing (a license is required for fishing). According to a fishing champion friend of mine Bolsena is one of the best places for sport fishing. Fishing boats are available for rental. Strict boating regulations prohibit boats of more than a certain length and also restrict the number of boats on the lake and allow motorized boats only for certain purposes (such as fishing and summer tourism). The result is an uncrowded and peaceful lake, even during the most popular summer months of July and August.
Boating
To see Lake Bolsena best is to see it by boat. The lake has two scenic ports at nearly opposite ends: Bolsena and Capodimonte. You can rent boats at each port or take a lake excursion on Navigazione Alto Lazio boats which run excursions from both Capodimonte and Bolsena on a motor boat around the lake.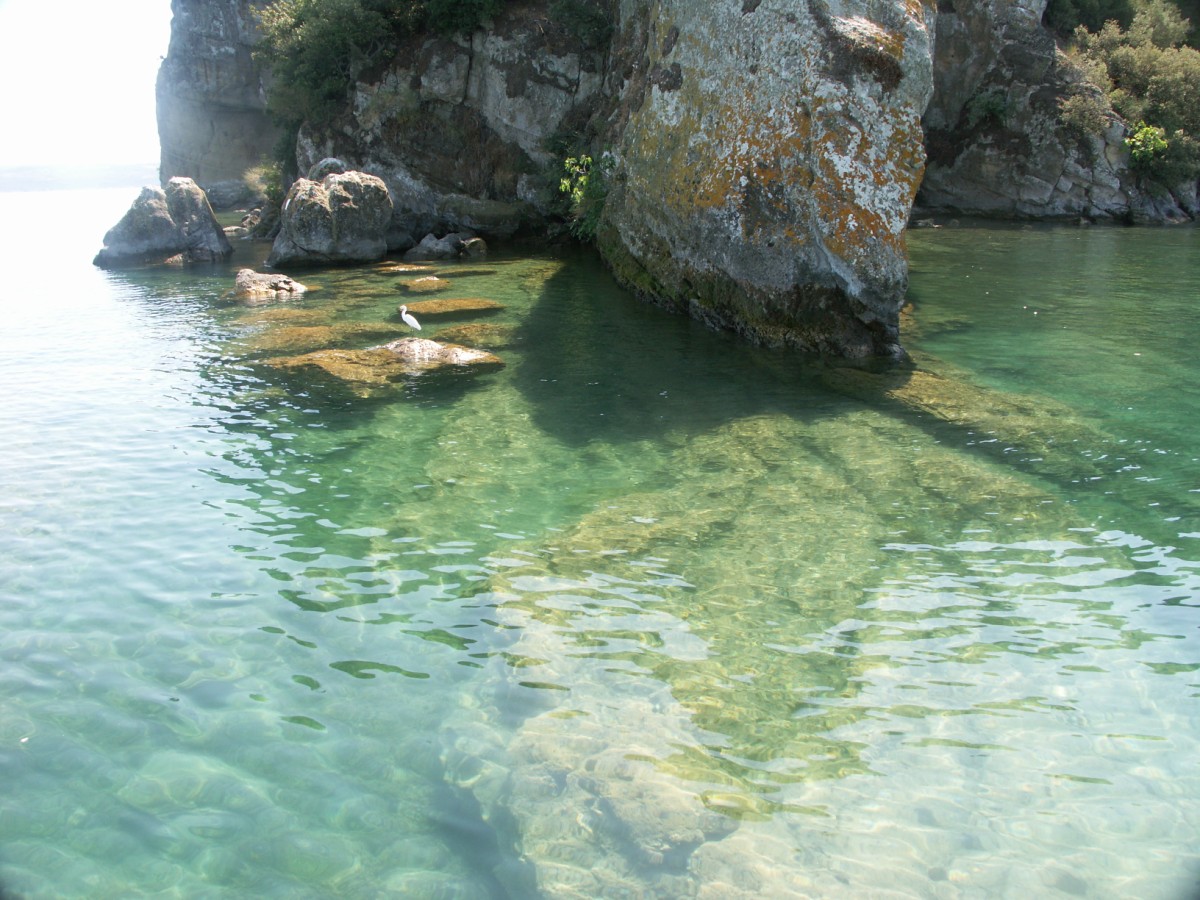 Perhaps the nicest excursion, however, is by sail boat from Capodimonte to the two volcanic islands: l'Isola Bisentina and l'Isola Martana. Bisentina is privately owned, so, unless you have the owner's permission, you should not go on land, but circumnavigating the island delivers spectacular views of the island's seven chapels/churches as well as soaring volcanic cliffs. Better yet, you can also anchor the boat and swim in turquoise-clear waters. Martana does not offer the charming architectural views of Bisentina, but is also very attractive in a wilder way.
Lake Bolsena is so clean that it is called the Il Lago che Si Beve (the lake you can drink). I have tried it — with no ill effects — but it is not recommended. However, you can enjoy the crystal clear waters and watch the fish you might eat for dinner without drinking the water.
Although it is a small lake, winds on Bolsena do rapidly change. Mornings are often so calm that the lake gleams mirror-like, which is no conducive to sailing. In the afternoon, however, the wind usually picks up and sailors can have more fun. As all bodies of water, the lake can be dangerous, and novices should take caution after white caps appear and storms loom on the horizon. The more dangerous wind is called the "Tramontana." In 2007, a German tourist took his two small children out on a kayak with no life jackets in bad weather: they found the childrens' bodies but not their father's.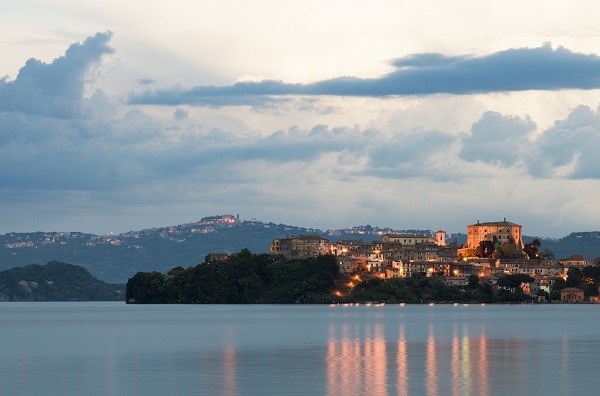 Beginning sailors can take sailing lessons at Scuola Vela Capodimonte which is situated at one end of Capodimonte on the flat plain, near the Campground. The school also offers sailing lessons in the mornings for kids and you can see them skippering their one-kid miniature sailboats when you go by the school.
Fishing.
Since the lake is deep the fish from the lake does not taste as muddy as fresh water fish frequently do. The most common dish is the coregone but you can find Eel, Crucian Carp, Carp, Chub, White Fish (Coregone), Lattarino, Luce, Real Perchis, Black Bass, Sunfish, Cat Fish, Rudd, Tench and some others. The eels of Bolsena are mentioned in Dante's Inferno. The town of Capodimonte has a Sagra (festival) del Corgone every year.
Accommodation by Lake Bolsena
There are many campsites around the lake set up for RV reception as well as many hotels and B&B, prices are very reasonable all year around compared to other locations in Italy. Prices in peak season (July and August) are however much higher.
See also