A Tasty, Unusual Sunday in Bracciano
Life, in Italy, is also the commitment to keep old traditions alive in small villages. To me, this is one of the things that make my country so special, a place worth living in and enjoyable.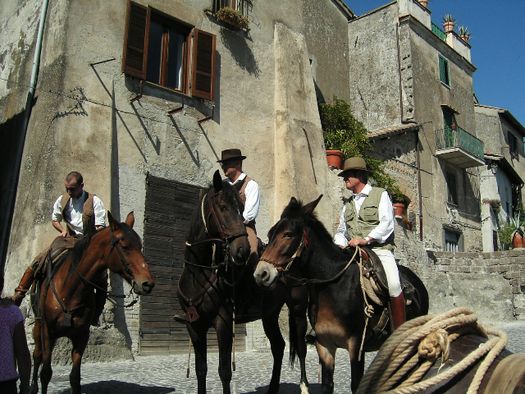 It is a sort of privilege to spend a day like this: a tasty unusual Sunday, walking around this Festival of Rural Arts, Poetry and Crafts which for a weekend enlivened the streets of Bracciano, a lovely village in the north of Rome with its huge medieval castle facing the peaceful, wonderful Bracciano lake.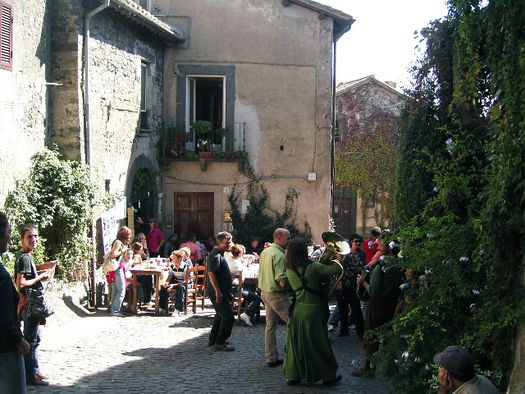 I reach the area walking in the bright and still desert streets of Italian Sunday mornings, sweet-smelling with roasted peppers and meat sauces cooking for lunch. I breath deeply the light air, watch the deep blue sky, moving in the silence of the stone houses around me, suddenly broken by the unusual noise of clogs of big horses carrying 'butteri' dressed in the old way.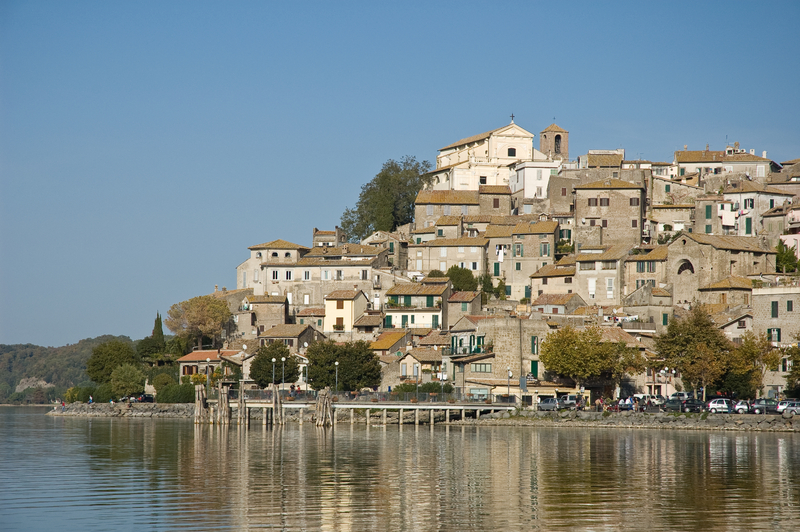 A 'buttero' is the traditional cowboy of Maremma, of the country of Tuscany and Northern Latium, the man who led a hard life waking up before dawn to get cattle together, eating simple food while working in the fields and resting after a hard day's work in old tavernas drinking wine and singing 'a braccio' (improvising).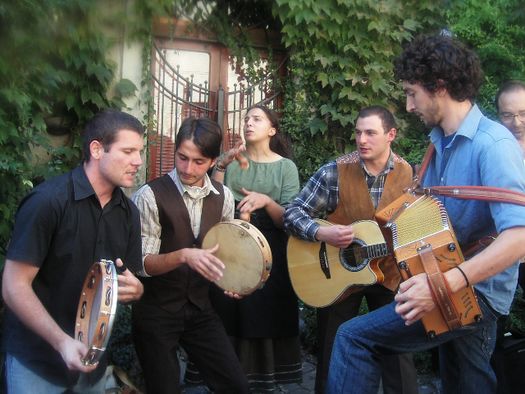 The Festival groups craftsmen who still create hand made pieces one by one, but also poets, stornello singers and choirs from different parts of Italy, each group carrying also its gastronomic traditions to be tasted and enjoyed by the public. Lectures and meetings are held about themes dealing with old traditions and cultural integration, but surely the main attraction for public is open air.
Municipality and private citizens have opened old cellars and spaces normally closed to public which were prepared for cooking, showing and selling typical local products, and tables are laid all over the narrow streets and artistic little squares of the old part of Bracciano.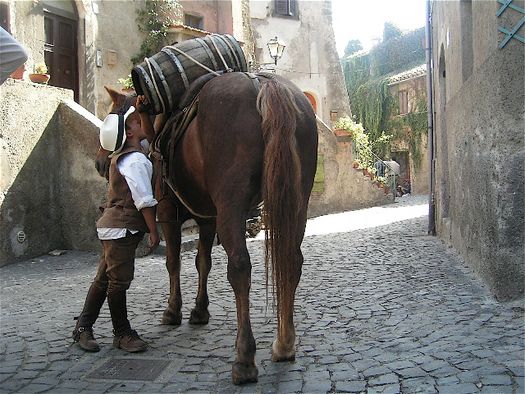 Sounds of Italian church bells starts the big happening. Noon light makes horses and cows shine while a 'buttero' is shoeing a horse in the panoramic terrace of the village. Here is the most breathtaking view of the wonderful Bracciano lake which embraces the earth and the sky in thousands of blue reflections. Sweet smell of grilled home made sausages, and the words of poets improvising 'a braccio' take my steps here and there, in the curiosity of seeing all, of not missing anything.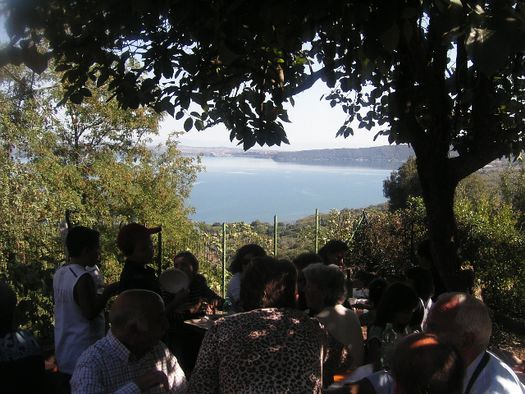 You can taste simple and excellent 'bruschette' with good oil and different types of bacon fat, or typical regional cooking, like the one from Sardinia with its young pork on the spit, lamb sausages, mutton soup and exquisite cheeses home made, while choirs were singing 'a cappella' amazing tunes. Folk singers and players from the South of Italy called people to dance in the streets the 'tammurriata' and 'pizzica' rhythms, helped by the good red wine which was distributed by wooden barrels placed on horse saddles and patient horses.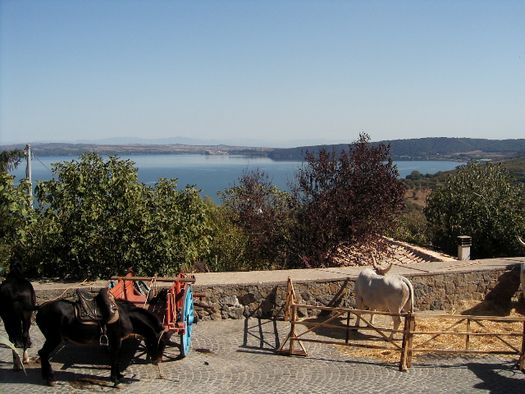 It is a journey in the past, a feast for taste and most of all the pleasure of participating , of being among all those people who flow through the narrow streets, happily fight for food, dance, drink, meet friends, take photos, and enjoy the simplest things of life.
Text and photoss by Donatella Ruini