Last Updated on August 14, 2019 by Katty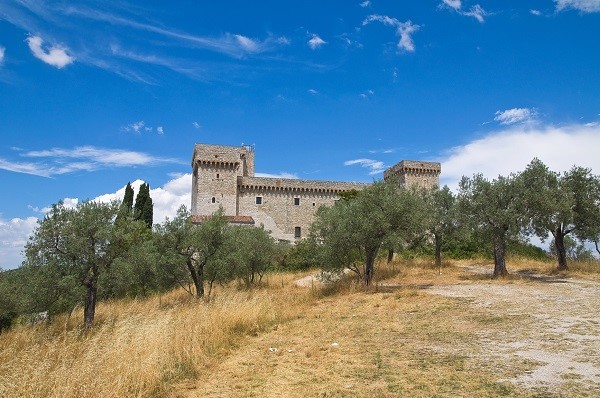 Narni is one of the most fascinating cities of the Umbria region in Italy and offers a nice glimpse of the urban architecture from the Roman, medieval and Renaissance era. The peak of its glory started rising during the Middle Ages at the time when the Pope took refuge in Avignonne and from there onwards, it extended its boundaries upto Rieti. The churches and beautiful medieval structures seen here are some of the major attractions for the tourists along with many historical structures, which provide a glimpse into the past. Lot of famous personalities including artists lived here and have left traces of their work on this great land. This ancient and medieval city is protected by the mighty fortress of Rocca along with the river Nera, which defines the great landscape of this region.
This marvelous city is quite rich in history, art and culture, which can be seen through some of its museums, old streets and plazas that give an idea of the ancient beauty of this region. Lot of tourists come to visit this destination to capture the vast beauty of this region and appreciate its architecture splendor.
Narni hosts the "Corsa all'anello", an interesting event that recalls medieval times that is held between April and May.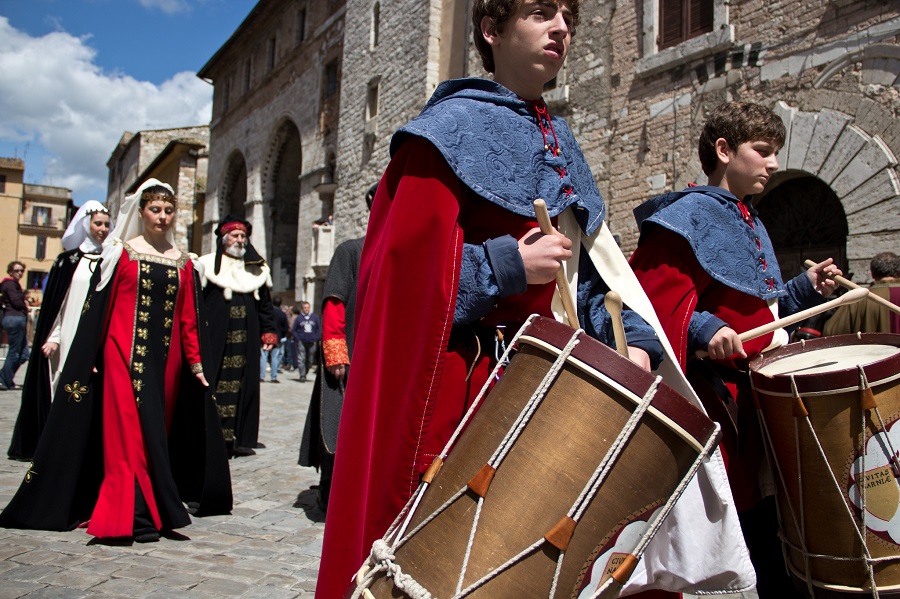 Places to see around Narni
Narni can be an interesting place to explore due to its ancient origins and some of the remains of the earlier era can be still seen today. The Augusto Bridge is one of the finest examples of the remains of the 1st century and depicts the engineering marvel of the Romans. In the modern times, only the arch remains can be found along the travertine and initially it was around 130 meters long with 30 meters above the water. In Narni, you can come across different historical structures from various eras such as the Church of Sant' Agostino from the 14th and 15th centuries. This church was renovated again during the 17th century and comprises of some great works of medieval art.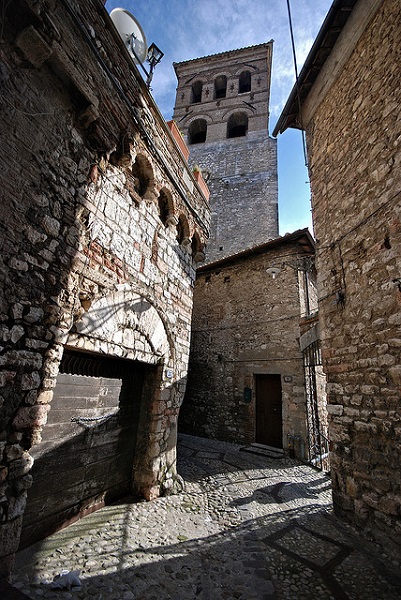 You can also see the Church of Santa Maria Impensole from the 12th century along with the Church of San Domenico, where you can find a lovely chapel along with some beautiful frescoes. The prison of the Domenician Convent has lots of graffiti, which can be seen on the walls, where prisoners left traces of their writings through religious and philosophical symbols. You can also visit some of the civic structures here including Palazzo dei Priori, Palazzo del Podesta which is the municipal headquarters of this region. There is also a museum that is worth visiting for some of the medieval and Roman works found here. Piazza dei Priori and the 14th century fountain are also some places worth viewing in this city. The Cave of St. Francis is also an interesting spot located at a distance of around 18 kms from Narni and has some lovely frescoes dating back to the 14th and the 15th centuries. The Abbey of St. Angelo and the Abbey of St. Cassiono are also some places, which hold religious significance.
Yet another place visited by lot of tourists is the Albornoz Fortress that is a marvelous fort built during the 14th century and was later modified in the 15th century. Though the interior does not have anything much to see, you can take the walkway and enjoy the vast scenery along the Fernana Basin and the Nera Ravines. The Duomo of San Giovenal located along Piazza Cavour is also a historical structure worth visiting here. There are numerous great monuments, which can be seen in this region along with works of art by some renowned artists that attracts plenty of art connoisseurs to this city.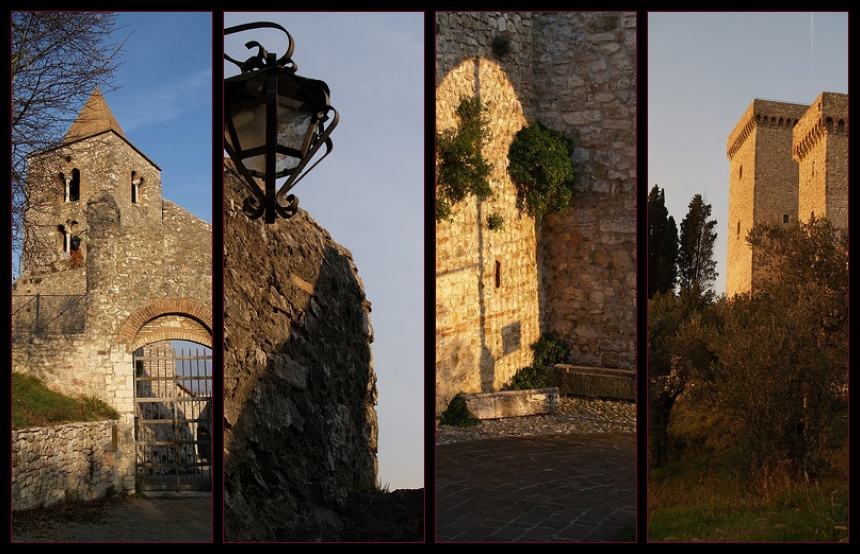 How to get to Narni
You can use different ways to reach Narni and one of the best ways is to take a train along the Ancona train line from Rome. As the Rome to Florence line halts at Orte, you can get access from here to reach Narni station, which has local buses from where you can reach Narni. Yet another way is to reach Narni by car from the A1 Autostrada del Sole, which can be slightly expensive way to reach Narni from Rome.
Stay and Accommodation in Narni
You can find some good places to stay around Narni including hotels and Bed & Breakfast inns that offers some nice comfort and all the required facilities to enjoy a nice vacation. You can even hire an apartment or countryside villa if you wish to enjoy some nice panoramic view of the region and live in complete luxury. Based on your personal choice and preferences, there are many hotels available for staying in Narni and discounts can be availed during off-season here with advance booking.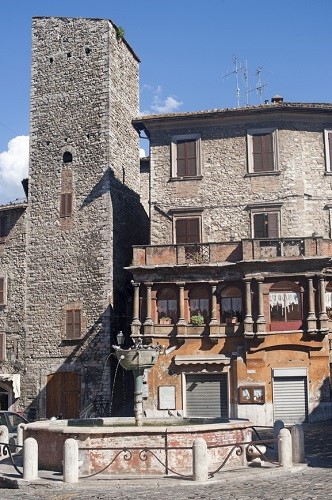 Eating out in Narni
You can find many restaurants and tratorrias serving some of the local delicacies of this region, which you can enjoy during your stay in Narni. Besides, the Umbrian cuisine is also a favorite among lot of travelers coming to this place where they can get to enjoy the traditional foods of this region. Italian cuisine is offered in many restaurants where all the dishes are prepared using fresh local ingredients and great care is taken to extend warmth and hospitality to the guests.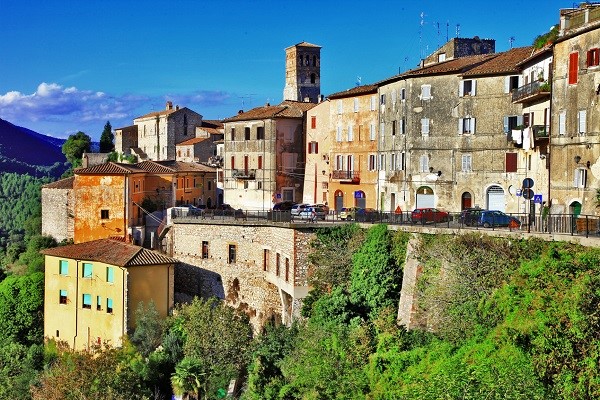 Conclusion
Spending a vacation in Narni can be a wonderful experience for the tourists who wish to visit some places of historical and religious significance. For those who wish to discover more places on their journey can visit some of the nearby places of the Umbria region and explore the scenic beauty of these places. Narni offers some great opportunities to the travelers with some interesting places to visit and catch a glimpse of the past. Those who wish to sit back and relax can stay comfortably in a hotel and go for excursions to nearby places of interest. However, it is a great place where one can find a wonderful blend of art, culture, history and marvelous architecture from the past era. You can also enjoy some great food here with some of the best Italian cuisines served in the finest of restaurants.