Last Updated on February 5, 2021 by Admin
Venice Carnival images
The Coronavirus might have hit the city of bridges and canals, but it didn't hit its spirit. Carnival 2021 is a go, even in this pandemic uncertainty. It might come as a surprise, but Venice isn't giving up on its colorful celebrations.
It's just doing it differently.
Are you considering if Venice during the Carnival is worth a visit?
Surely it can be really tiresome! It's crowded, even more crowded than it usually is. And dirty and chaotic and noisy.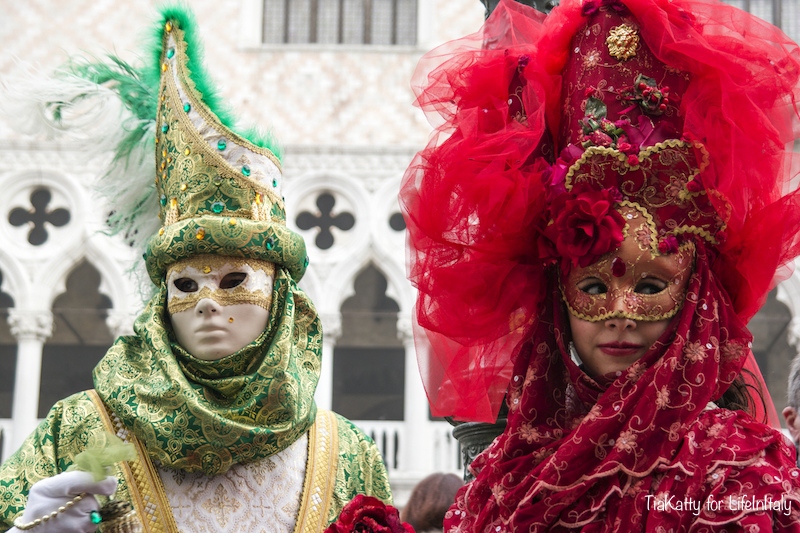 But there's a strange feeling in the air, the partying atmosphere is everywhere. You can feel it as soon as you get off the train.
From the train station to St. Mark's square it's about one hour walk, but you don't have to walk much before you meet the first beautiful masks.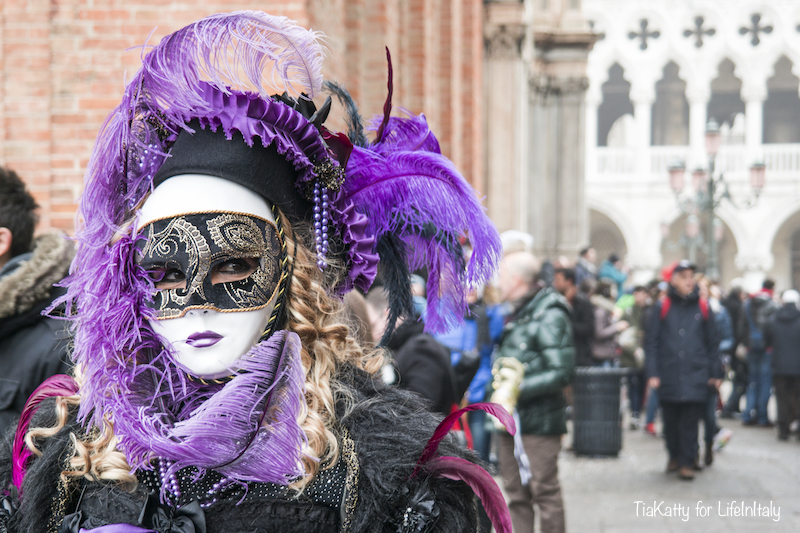 The "calle", streets, of Venice are crowded everywhere and this makes the walk even more enjoyable.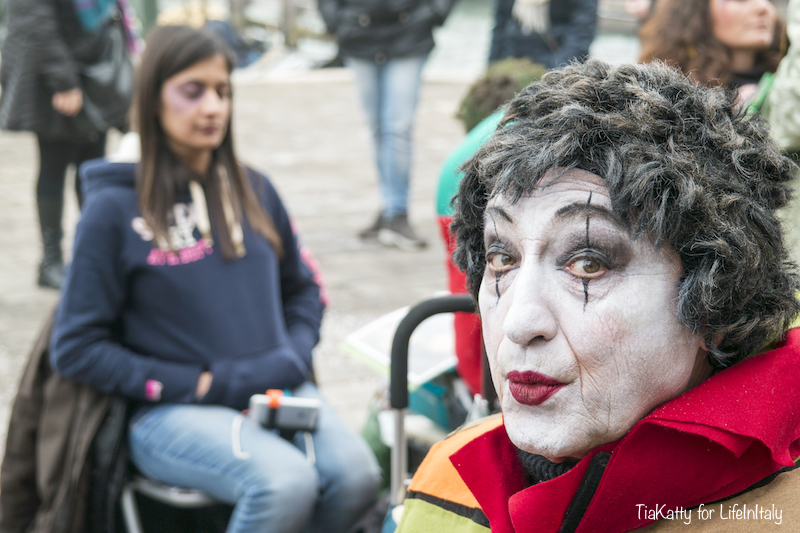 On the way, you can buy yourself a mask to get into the party mood.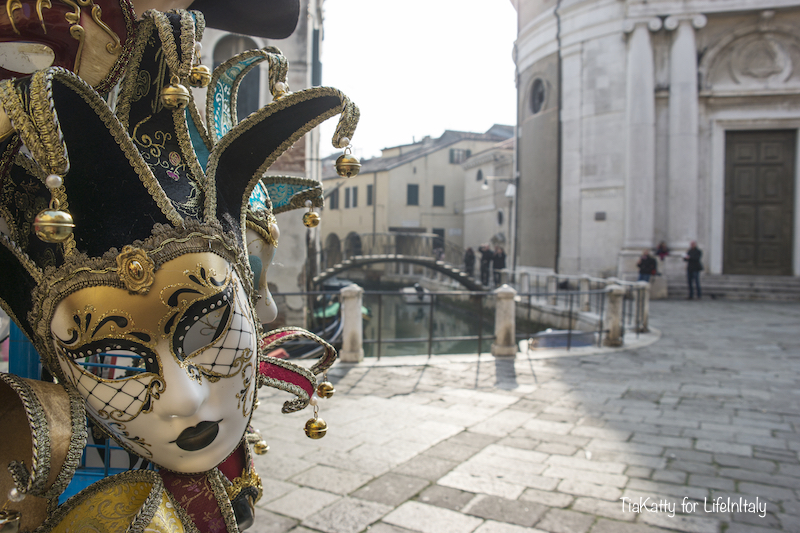 Walking around Venice is one of the most beautiful experiences you can have. Its original architecture and atmosphere enchants everyone.
All the while you can have an aperitif or something to eat.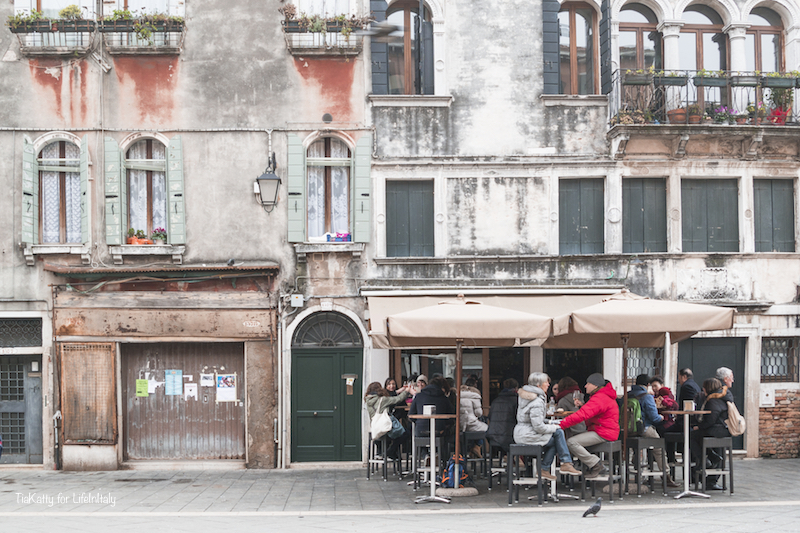 Getting to St. Mark's Square is not difficult even if you have never been there: the direction is showed everywhere and anyway you can just follow the flow.
Finally you get to St. Mark's Square, where the Best Mask Competition is taking place. The Carnival in Venice lasts about three weeks and the calendar is full of events.
Once you are here you can just look at the beautiful masks and costumes that walk around the square. People are used to it and are just happy to be subject of continuous pictures shooting.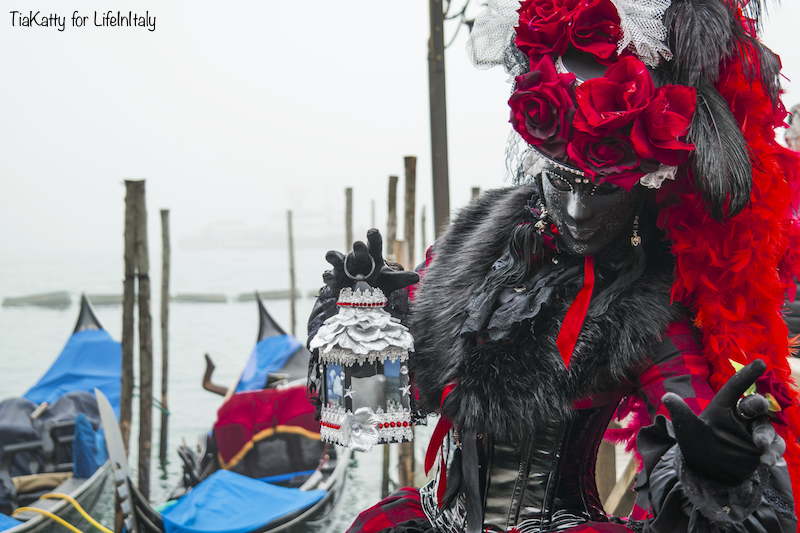 You can meet Pulcinella, noble and elegant masks, flowery masks, and more.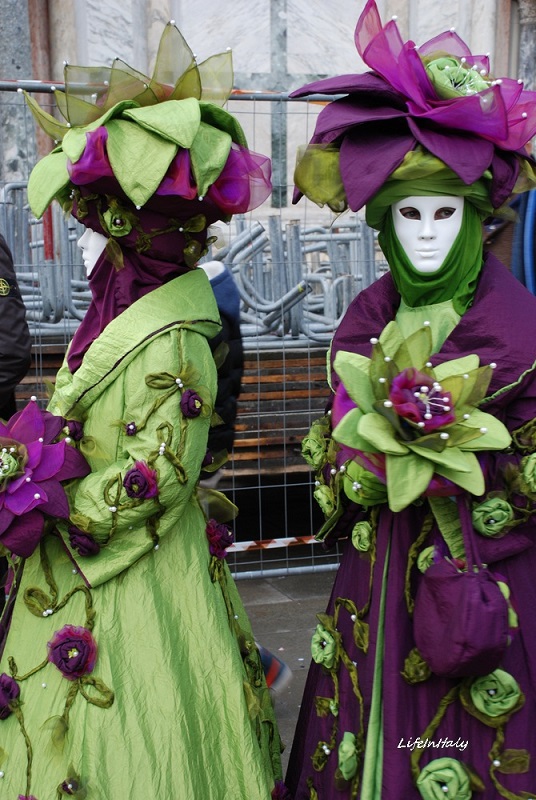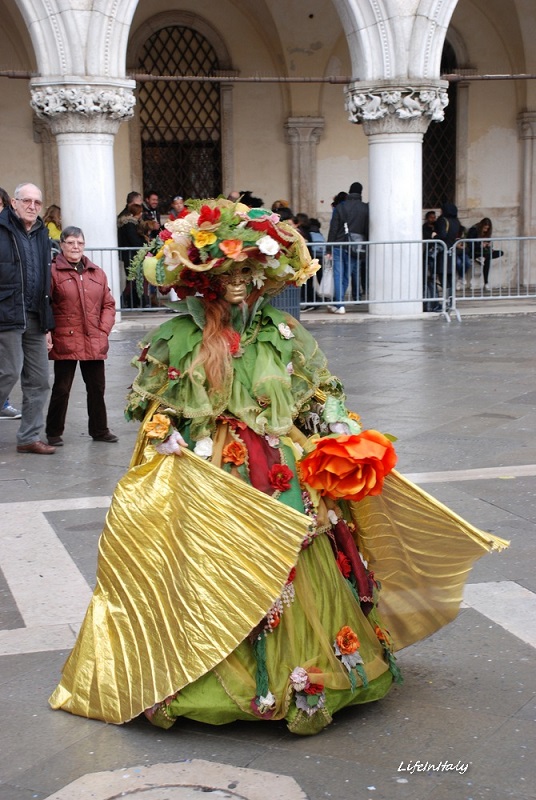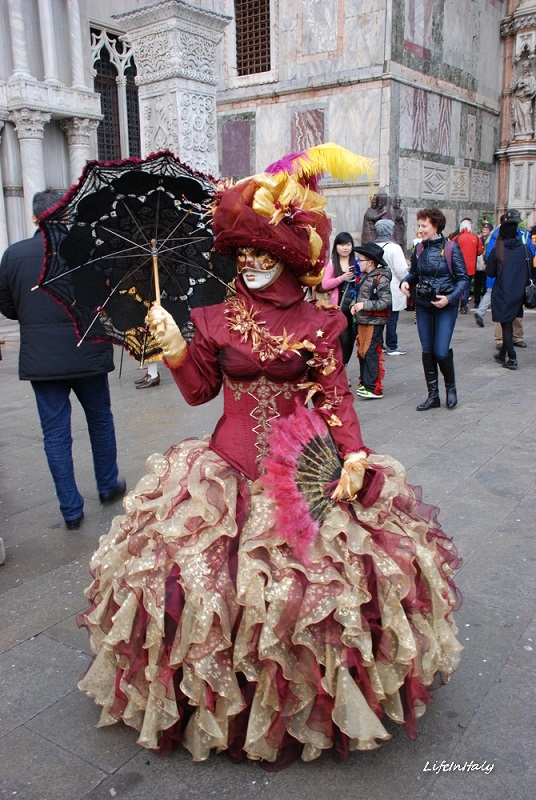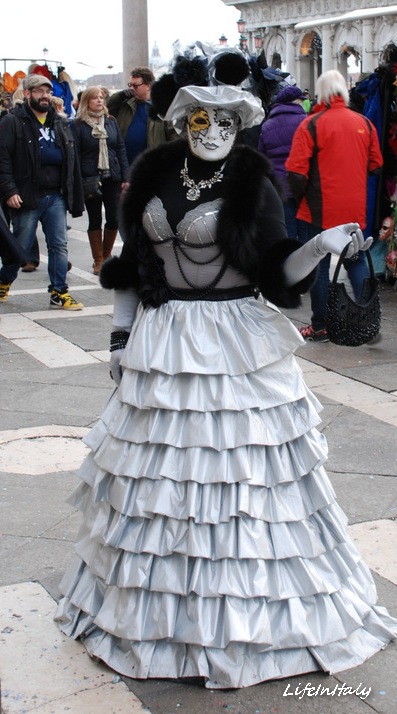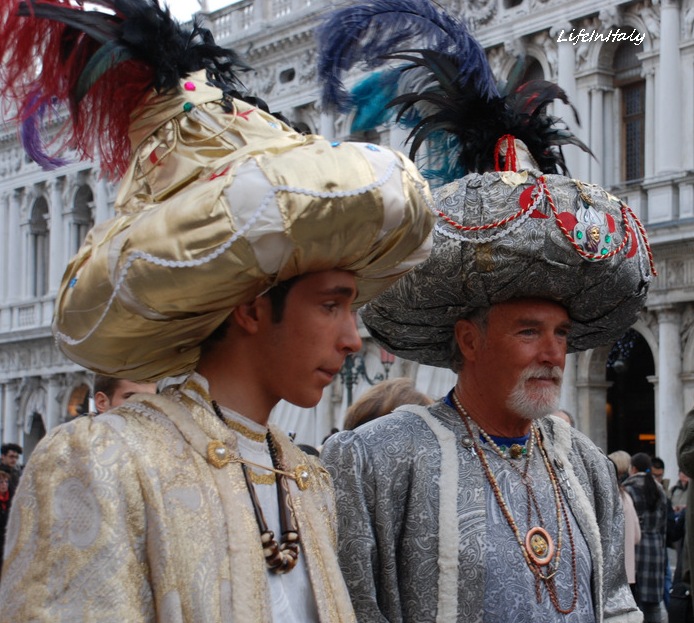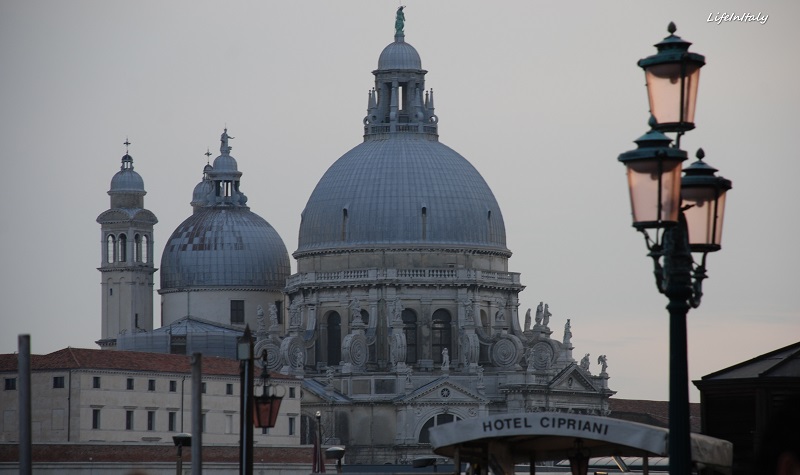 While the evening approaches, you can enjoy the beautiful light of the town at this time of the day, even on a rainy day.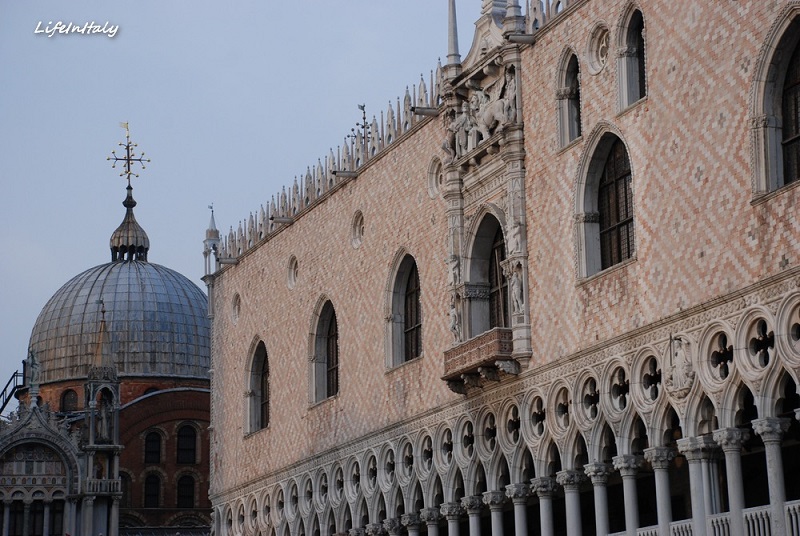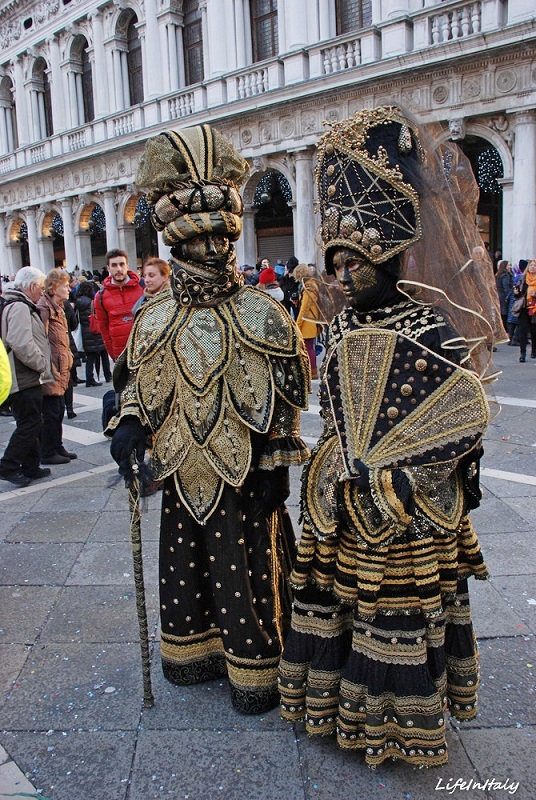 Surely you won't be the only one busy taking pictures of the beautiful costumes.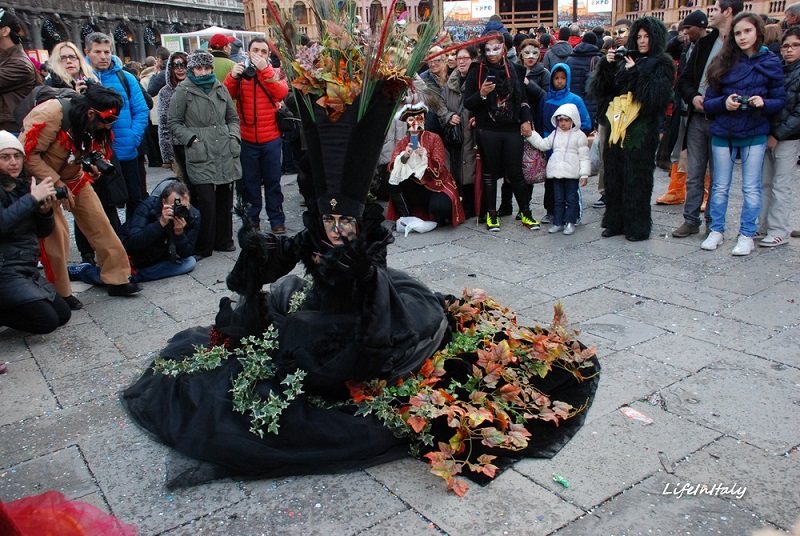 You will soon realise that costumes are a serious business at the Carnival in Venice.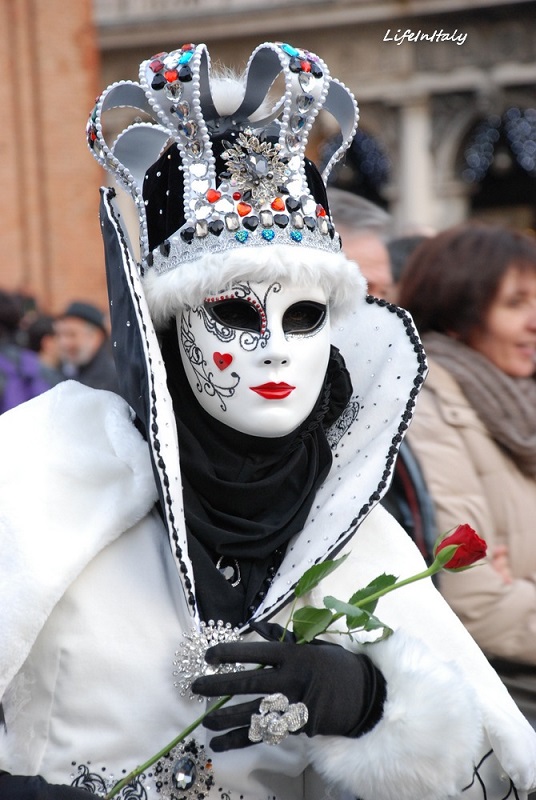 A tip: wear an important headgear if you don't want to go unnoticed at the Carnival in Venice.