Bialetti and the tradition of coffee in Italy
To many, there is nothing more Italian than making a cup of coffee.
We are a nation of coffee lovers and connoisseurs and the world knows it well: to we Italians, making coffee is not a gesture, it is a ritual, a moment of sheer pleasure and relax. When it comes to coffee, no one is as picky and demanding as we are, even if there are countries in the world consuming more coffee than us.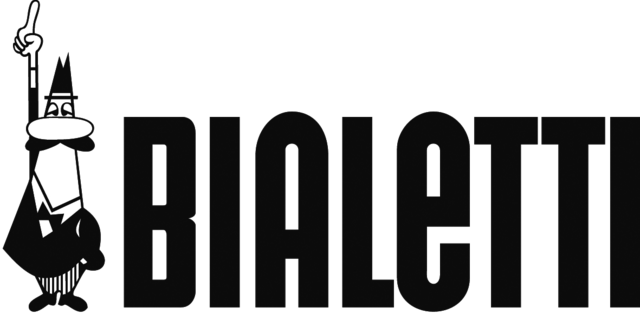 Our national love for caffè is not the only reason for Italy's relevance in the history of coffee consumption. Italy is the place where the way we drink coffee today was born: Italy is the motherland of that magnificent, beautiful object the moka is. With its characteristic octagonal shape, the moka is a fixture of every kitchen; it is one of the first objects we buy when moving into a new place, it is what makes a house a true home. When a moka is in the kitchen, it means you settled. Its gurgling sound announces the fragrant, pungent scent of thousands of early mornings, it marks the beginning of a break or the conclusion of a meal. It invites people to sit back and relax, in expectation of a sip of Italy's best loved beverage.
The moka means all this and more, and in Italy, mokas have a specific name: Bialetti.
Synonym with Italian tradition and with the Italian way of making coffee, Bialetti has become a symbol of traditional Made in Italy, not only for what it produces, but also for the nature itself of the company: family run for almost a century, Bialetti remained faithful to its roots and managed to maintain its heritage alive, while keeping up with the latest technologies and demands of the modern times. In a world of fancy coffee machines, endorsed by the richest and most famous of the international jet-set, Bialetti remains "the" name of Italian coffee making, and its best known representative all around the world. In Italy, we all own a Bialetti moka and, even when we decide to bow to technology and get one of those automatic coffee machines that are all the rage these days (Bialetti, by the way, has entered that segment of the market with success, too), we never really stop using our good, old, lovely Bialetti: so often, in Italian kitchens, you may hear this:
"Vuoi il caffé?" – Do you want a coffee?
"sì, ma fallo con la moka." – Yes, but make it with the moka.
Read on and learn some more about a company which is the quintessence of Made in Italy and whose history runs parallel to the socio-cultural history of our country: let us enter the world of Bialetti!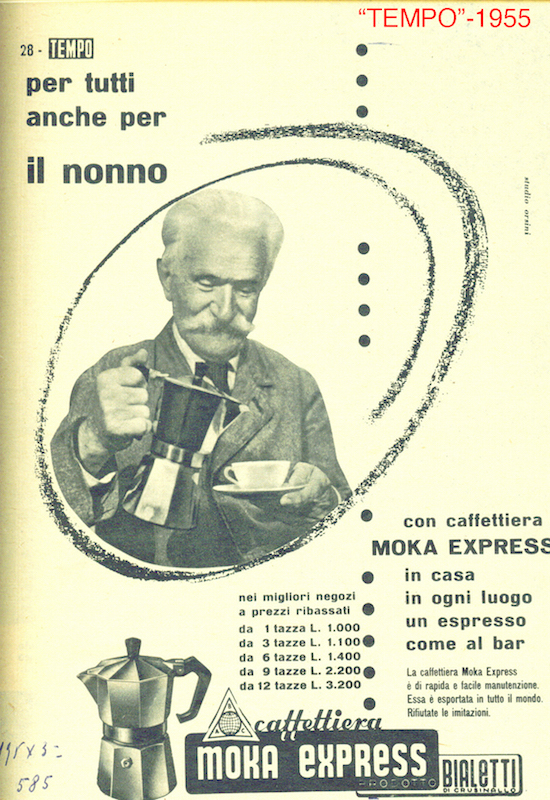 Doing your laundry… and making coffee
More than eighty years ago, in 1933, Alfonso Bialetti was –we can imagine – lovingly observing his wife doing laundry using the lisciveuse, a large cauldron with a tube running in the middle, the upmost part of which was perforated. The lisciveuse was put on the fire filled with water, lye (used to do laundry in those years) and your dirty socks, and when the water boiled it rose through the tube and helped enhancing the cleaning power of lye. Fascinating procedure, or so Alfonso Bialetti thought, so much so he saw it could be easily applied to another absolutely essential activity in the Italian kitchen: making coffee.
This is how the first Moka Express was born. Making coffee with a Moka Express was simple and fast and also enhanced your coffee: a moka's coffee was stronger and deeper in flavor than that made with the caffettiera napoletana normally used at the time to prepare it. La napoletana, just like other coffee machines of the 19th and early 20th century, worked a lot like a tea brewer, because they brewed  by letting water trickle slowly and gently through the coffee.
It was a success, but it remained a semi-artisanal production, sold only locally, at least until the end of the Second World War, when the company passed on to the hands of Alfonso's son Renato.
But the Bialetti Moka was innovative also for other reasons, most notably for the material it was made of: aluminum. Aluminum had become popular in Italy in the 1930s, thanks to the fascist regime's campaign to make it the "national metal." This idea was in line with the regime's will to, at once, bring Italy to the old glory of its eminent (Roman) past, and show its futuristic, innovative allure. Aluminum was a new material, one used in the production of modern technologies; its most notable association was with the world of aviation, which evoked also images of power and speed. At the same time, aluminum was long lasting, sturdy and reliable,  a symbol of the heritage and long history of the country.
But aluminum was also a sign of the times, of the new technological discoveries embraced by Italian design.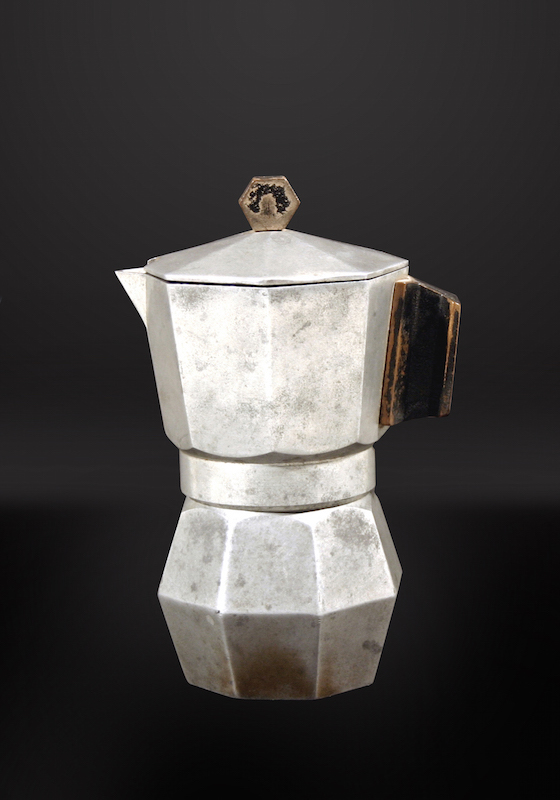 Bialetti goes big: enters the Omino coi Baffi
Renato Bialetti was an entrepreneur at heart and immediately saw the larger potential of his father's invention. In 1946 he took over the company and immediately brought the Moka Express' production at industrial levels: if Alfonso had sold about 70 thousand of his mokas in a ten year span, Renato sold the same amount in only one, all thanks to industrialized production and … publicity.
Renato was a great marketeer, and understood almost immediately the importance of making a product visible to potential customers through publicity: it is thanks to this philosophy and the artistic flare of Paul Campani that, in 1953, the Omino coi Baffi was born. Who is the Omino coi Baffi? Well, take a look at your Bialetti: you see that little man, all dressed up and with a well groomed moustache? That is him, the Omino coi Baffi, who has been emblazoning each and every Bialetti product since the early fifties.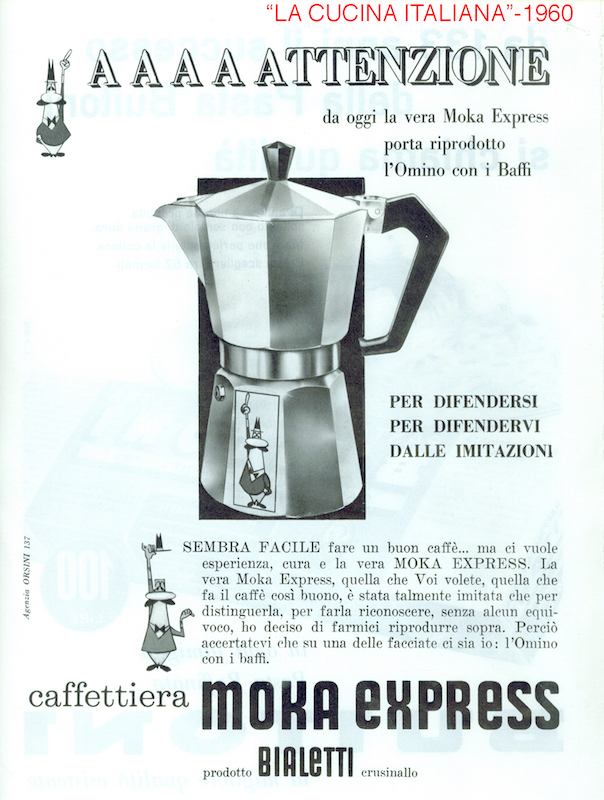 This little funny man quickly became one and only with the Bialetti brand, and hit its largest success when he turned from mere static figure into animated character thanks to Carosello. 
Speaking about Carosello means speaking about the history of Italian television, but also of the birth of a new, more consumeristic society: Carosello presented products to the people of Italy, but would do so through theatrical or musical sketches rooted in Italy's comedic and performing tradition. For twenty years, it remained a staple of Italians' lives and is still today considered a seminal piece of Italian television.
The Omino coi Baffi in one of his typical Carosello shorts: proposing a quiz to his viewers.
Note the way his mouth takes the shape of the letters of the words he pronounces!
More importantly for Bialetti, Carosello was the perfect platform for the Omino coi Baffi and its Moka Express: he became an icon and the Moka Express… too. By the time Carosello ended its run in 1977, every Italian had a Bialetti in the kitchen. Imitations started sprouting around, but nothing was as reliable as the original.
Since then, the company has conquered the international market, too, and has widened considerably the typology and number of its products, yet always maintaining its prototypical octagonal shape: the Dama model is characterized by a more elegant silhouette, Brikka has been ideated to make a creamier coffee, similar to that you could get "al bar," Mukka Express, designed by Alfonso Giannoni, can make cappuccino, too, and is decorated with a cow pattern (mucca in Italian means cow and its name plays with the spelling similarities between "mucca" and "moka"). Moka Express is also available today in a plethora of colors and decorations, because we Italians are a trendy bunch and we like to show it in kitchen, too.
And what about coffee machines? Yes, Bialetti has entered the realm of automatic coffee machines, too. It did so in 2006 with its Mokona (literally, "big moka"), a coffee machine shaped like a Moka Express, which is as cute as its coffee is good.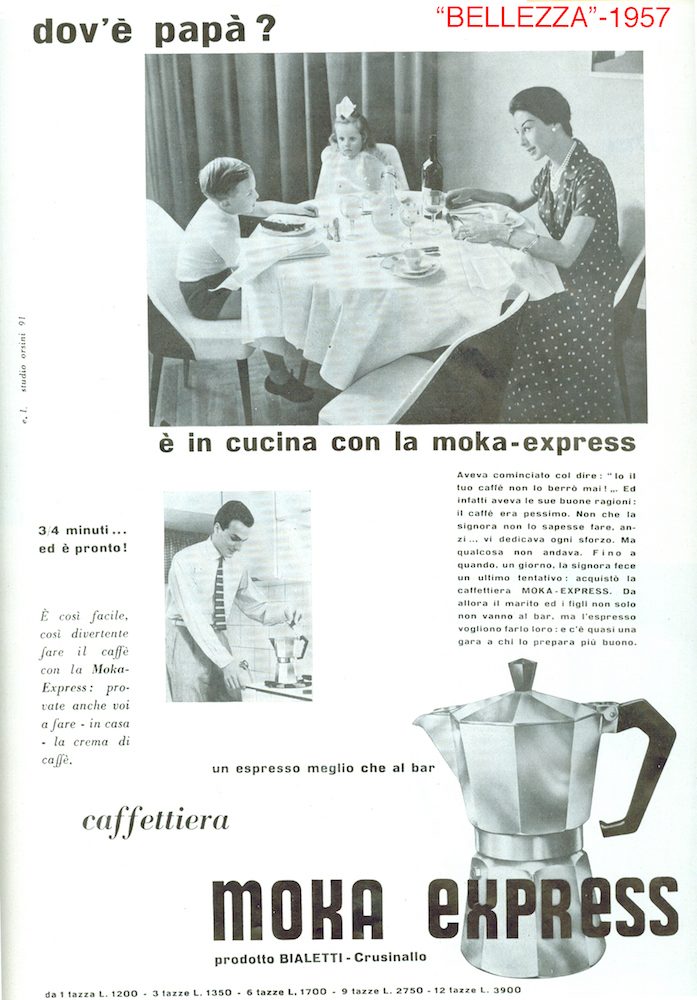 Bialetti and the world of art
Bialetti, as we said, has been representing the excellence of Made in Italy for decades and its products are known and appreciated a bit everywhere in the world. In fact, the shape and the silhouette of its moka became so iconic it entered the world of figurative art, too. Moka Express is part of the New York MOMA's permanent collections, and is one of the 100 objects making up the Collezione Permanente del Design Italiano, an itinerant art exhibition patrocinated by Italy's Foreign Affairs Ministry. In 2010 Moka Express appeared at the Shanghai Expo as one of the 10 Italian Inventions that changed the World. 
Bialetti Moka Express: an icon of coffee making and Italian tradition
Nothing says Italy like a good coffee and quite nothing says Italian coffee as much as a Bialetti moka. Whichever model you choose, you can bet on its reliability and on the fact it will always make a delicious espresso (you can also check our article on how to make a good coffe with a Bialetti).
Add to it its history, its tradition and its always-modern design and you may well tell your friends you own a piece of Italian art resting quietly on your kitchen counter, ready to introduce each and everyday, with its delicate gurgle, a moment of well deserved relax.