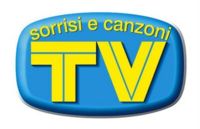 Panorama
This weekly magazine started in Milan in 1939, and it is the most read magazine in Italy. Its tone has been moderate and neutral, and for a long time it gave a nice window on Italian facts from a national point of view, without being locked into a local or parochial state of mind. After Silvio Berlusconi bought it and became the publisher, many journalists had issues working for him and went on strike several times. Unfortunately, in recent years the magazine has started to move closer to Berlusconi's ideas.
L'Espresso
This is the other side of "Panorama." Founded to be a weekly magazine in 1955 in Rome, it originally belonged to the Olivetti family, one of the most brilliant Italian companies of that time. Due to its eventual strong shift to leftist positions, the owners preferred to give up their shares in favor of Scalfari, the then editor of "la Repubblica." Ironically, by the end of the 1980s both "Panorama" and "L'Espresso" belonged to the same company, Mondadori. This lasted for a very short time and after the huge and historical dispute between Berlusconi and Carlo De Benedetti, De Benedetti took over the magazine.
Oggi
Published by Rizzoli and founded in 1939 in Milan, this weekly magazine focuses more on gossip; however, it usually treats it with taste and avoids the trashy scandalous style. Often, it covers social and political themes as well. It made history for the particular care taken in the choice of photos to publish.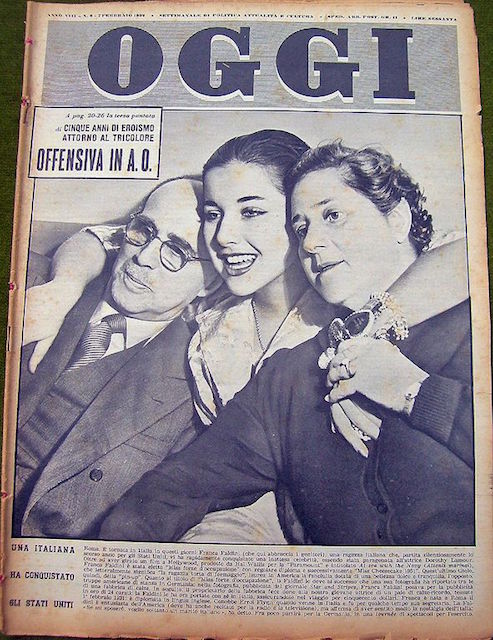 Gente
Founded in Milan as well, but in 1957, Gente is very similar in style and overall concept to "Oggi." The name translates exactly into "People" and it could be easily compared with the American magazine.
Chi
This is a relatively new magazine that hit Italian newsagents in recent years (it was first published in 1995). It is primarily focused on scandalous gossip, as well as graphic and embarrassing pictures. The style is less conservative than "Oggi" or "Gente," and targets readers who simply look at pictures and read just enough to know the doings of V.I.P.'s.
Guerin Sportivo
This exclusive sport magazine, founded in Bologna in 1912, holds the record for the oldest sport magazine in the world. Published weekly, it focuses on sports events, but mainly soccer, giving a nice and in-depth look at what happened during the week.
TV Sorrisi e Canzoni
This is a weekly magazine founded in Milan in 1952 and published by Mondadori. It started as a sort of TV guide, but through the years it started to focus on music, cinema, and television. It was in the past highly appreciated for publishing the full texts of songs. Every year, the "Telegatto," the Italian version of the Emmy Awards, is hosted and sponsored by the magazine, and it is considered the most prestigious event in the Italian Television.
Ciak
As a spin off of "TV Sorrisi e Canzoni", Mondadori created this monthly magazine entirely dedicated to movies in 1985. It is highly appreciated by readers for its articles and also for the traditional, little film posters that come with the publication.
Max
"Max" is a monthly magazine that covers a little of everything, from sports to gossip to cinema, usually featuring very expensive and artistic photos and often publishing nudity. It is very famous for its calendar, issued every year and artistically very appreciated.
Famiglia Cristiana
Founded in Milan in 1931, "Famiglia Cristiana" (The Christian Family) is a clearly Christian-themed magazine. Published weekly, it tries not to seem strictly dogmatic in content; however, it treats issues in a Christian way, trying not to be to judgmental. It goes often into politics and it's not too shy to discuss hot and non-religious topics.
Focus
Focus is a monthly magazine that was first published in Milan in 1992. The magazine aim is to "focus" on science and society, hence the name. Its articles are mainly about science, technology, history, health and social issues. During the years it has multiplied into special editions, like "Focus Storia" (history) and "Focus Junior" (for youngsters). It's published by Arnoldo Mondadori Editore.